AI Robotics is one of the most exciting and promising fields in robotics, and represents a fast-growing segment of the niche technological sector. For decades, humans have speculated the pros and cons of integrating artificial intelligence into advanced robotics, and in recent years developments have come about which have furthered interest in the topic. Artificial intelligence is still in its infancy, however new technology has become available which is increasingly allowing forward-thinking companies to build customized AI robotics solutions to help cut costs, provide better quality service, and provide clients with cutting-edge technological solutions.

If you are like many you might be wondering what AI robotics is exactly, and how it can be utilized in real-world applications. Unfortunately there is no clear cut definition of artificial intelligence. From a theoretical perspective, it is the ability to replicate the human thought process within a man-made machine. In practice, our society has not yet perfected this level of AI, but rather has been able to break-ground in developing artificial intelligence robots with limited human-thought capacity, and the ability to respond to various external cues and changes based on a quasi-human thought process. Nevertheless, even these developments in the artificial intelligence robot sector have provided companies with a plethora of new tools to apply in manufacturing operations, customer/user interface, and other operational areas.
Artificial Intelligence Robot Applications
How exactly are AI robotics being applied in the real world? We have compiled a list of some of the most exciting and prominent applications below:
What is Social Robotics?
Social robotics is one of the most exciting potential applications for robot technology in the near future. The field involves the construction and programming of robotic software designed to interact with humans on a social level. This area of robotics and artificial intelligence was pioneered by Cynthia Breazeal, the director of the Personal Robots Group at MIT. She pioneered the social robot 'Kismet' in the late-1990s, a rudimentary robot head designed to recognize and simulate human emotions. The field has matured a lot since then, and in 2017 the launch of the first consumer-oriented social robot, Jibo, marked the beginning of a new era for social robotics.
Jibo: The Beginning of a New Era?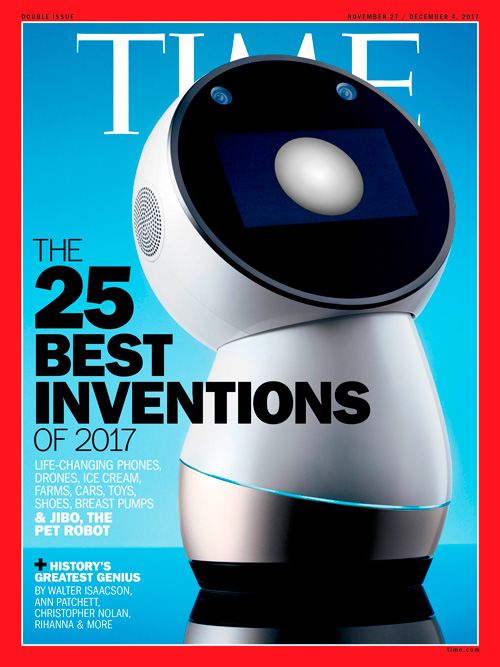 Jibo is a new social robot targeted towards consumers, designed with the same functionality purposes as Google Home or Amazon Alexa, but with increased social capabilities when interacting with humans. The device was listed as one of Time Magazine's top inventions of 2017, and was created by world-renown social robotics pioneer, Cynthia Breazeal.

Jibo creates a seamless home assistant experience for its user. Not only can the social robot answer questions, but it will also tell jokes, casually greet you when you come into the room, snap pictures of important moment, and create meaningful relationships with the people it interacts with. Alternative Technology is at the forefront of this new technology, and offers a comprehensive array of artificial intelligence programming services and robotic design services completely compatible with Jibo.

Alternative Spaces was an early investor in their Indiegogo program and has been working with Jibo as a key outside developer for more than three years. We have been developing skills that enhance Jibo in ways to help the elderly, disabled individuals and Veterans.

Alternative Spaces will be a resource for companies looking to build skills for Jibo, when the Jibo skill store opens. We believe in the exponential growth potential of this new technology, and want to help your organization capture it's benefits while it is still in its pioneer stages.

For more information about Jibo, visit the official product website here.
Programming for AI Robotics
Alternative Spaces is experienced in working with organizations to develop comprehensive AI solutions which can be integrated into pre-existing robotic systems, or paired with the launch of a new turn-key robotic system. When it comes to our programming process, we work with numerous AI-oriented programming languages, such as Python, Java, Lisp, Prolog and C++. Our developers are up-to-date with all of the latest programming practices, and are able to choose the appropriate programming language for your AI project, ensuring that it can be utilized extensively and not partially.

Our process is straightforward, and we take a consultative approach to AI robotics software development. We first seek to understand your broader objectives, or what you seek to accomplish through the use of artificial intelligence and robotics. Our developers will then draft a development plan that begins with the hardware, and covers everything down to the last UI/UX detail. Get in touch with one of our experts today to learn more about how we can help you integrate artificial intelligence and social robotics into your organization.