4 months of the war in Ukraine: How the IT industry has changed during this time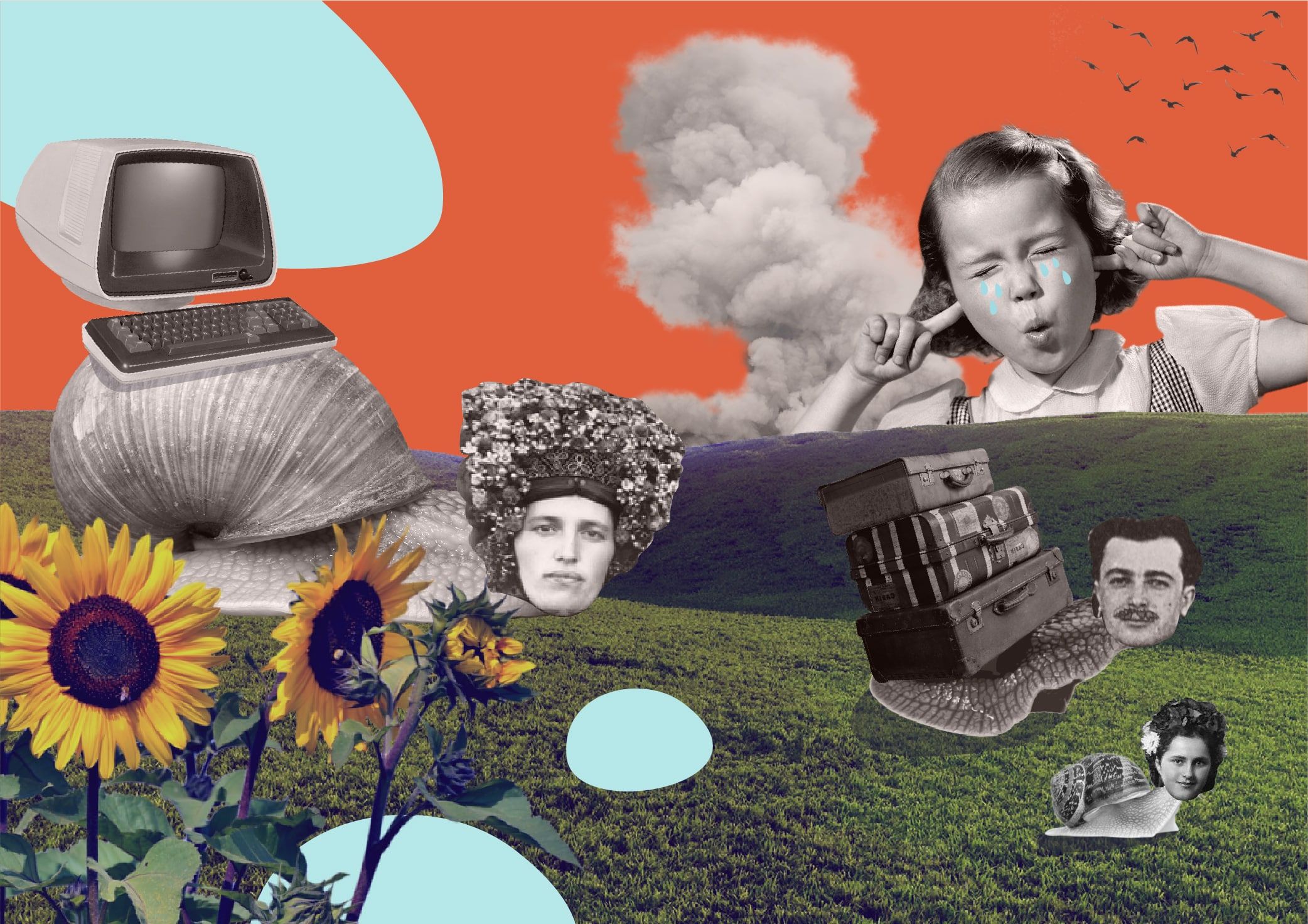 February 24, 2022, is the day when the lives of every Ukrainian have changed forever since Russia started a cruel, merciless, full-scale war against Ukraine and its civilians. Despite the numerical superiority of the Russian army over the Ukrainian one, our defenders continue to fight for their land for months.
Ukrainians continue to show impressive resilience, not only in terms of military defense but also in the economic and business sectors. The same applies to the Ukrainian IT industry, probably one of the few that continues to fully operate and support the economy of Ukraine. Despite the war, IT companies still get new projects for the development and support of software for various purposes – from security systems to basic business applications.
For this article, we asked the Alternative-spaces employees to share their thoughts on war, how their lives have changed, and how our team manages to stay productive during such a daunting period.
The state of the Ukrainian IT sector during the war
It's no secret that Ukraine is going through a difficult time. The country is at war, and its economy is in dire straits. However, one sector that seems to be doing well despite the conflict is the IT industry. The IT sector in Ukraine has been growing rapidly in recent years. In 2013, it was worth almost $3 billion and employed around 80,000 people. By 2017, it had grown to be worth $4 billion and employed 160,000 people. This growth has continued during the war, with the industry now being worth an estimated $7 billion and employing around 200,000 people.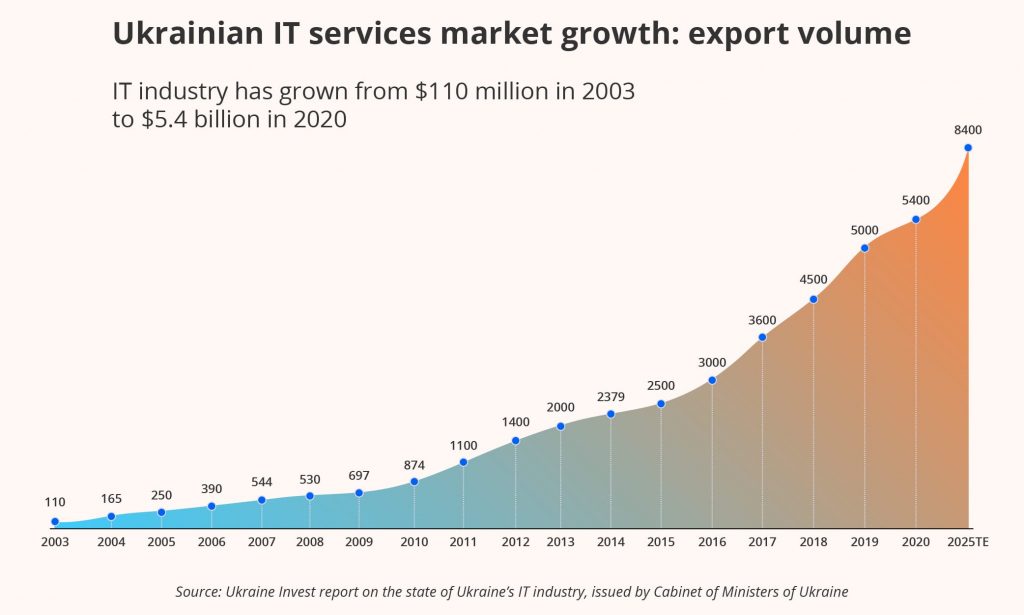 Despite the challenges posed by the conflict, the Ukrainian IT industry has been able to thrive due to a number of factors. First, there is a large pool of talented workers in Ukraine. Second, the country has a good infrastructure for IT development. Third, many Ukrainian IT companies are focused on developing software for the global market, which has helped them to offset some possible negative effects of the war connected with local projects. Finally, most of the IT companies in Ukraine were ready for potential Russian attacks and prepared their Business Continuity Plans.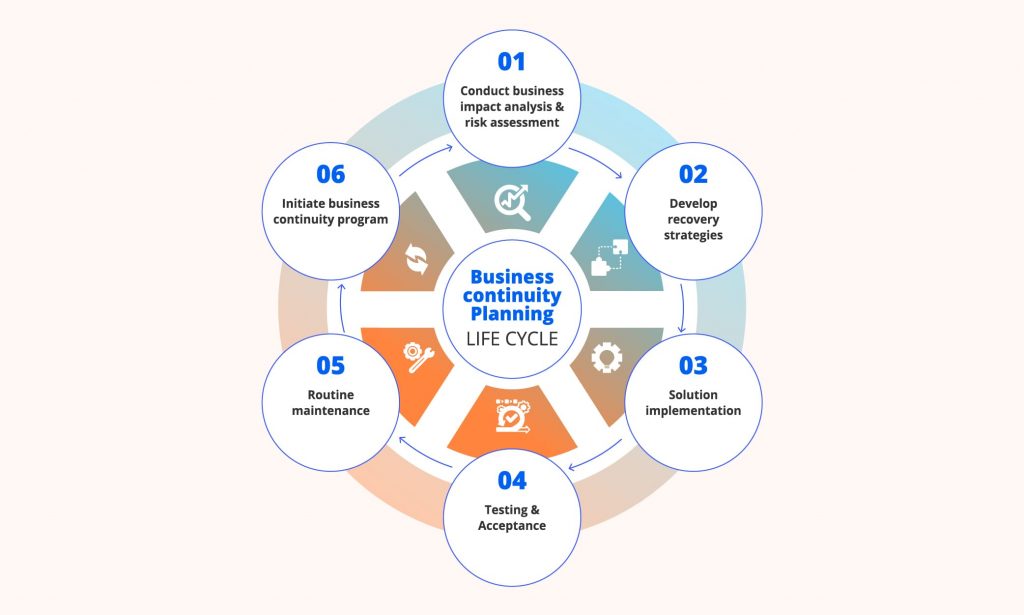 There are a number of things to consider when creating a business continuity plan for an IT company. At Alternative-spaces, we started by identifying which parts of the business are essential and need to be kept running in the event of a war. The greatest value for our company is our employees. Hence, the first thing we had to do is to ensure every Alternative-spaces specialist was safe and sound. We worked on a relocation plan for our employees so that everyone is far from the frontline and continues to work remotely without any interruptions. Working equipment, accommodation, and transportation — we tried to help everyone with their needs.
Our business continuity plan also includes provisions for backing up all data and keeping it safe. This is especially important for storing sensitive information, such as client records or financial data. We considered using an offsite storage facility and encrypting data to protect it from being accessed by hostile forces. In addition, we set up alternative communication channels between our specialists and clients.
Finally, we regularly review and update our business continuity plan. This is important to ensure that it remains up-to-date and relevant. In case of any other risks, our plan is flexible enough to adjust quickly as conditions change.
How the Alternative-spaces team lives have changed amid the Russian invasion
Alternative-spaces cares about every team member, especially now when we all need support and cohesion. Our HR managers and corporate psychologist conduct regular one-to-one meetings with employees to talk about the current situation, their feelings and emotions. We decided to share some of our employees' thoughts on the war and how their lives have changed up to this point.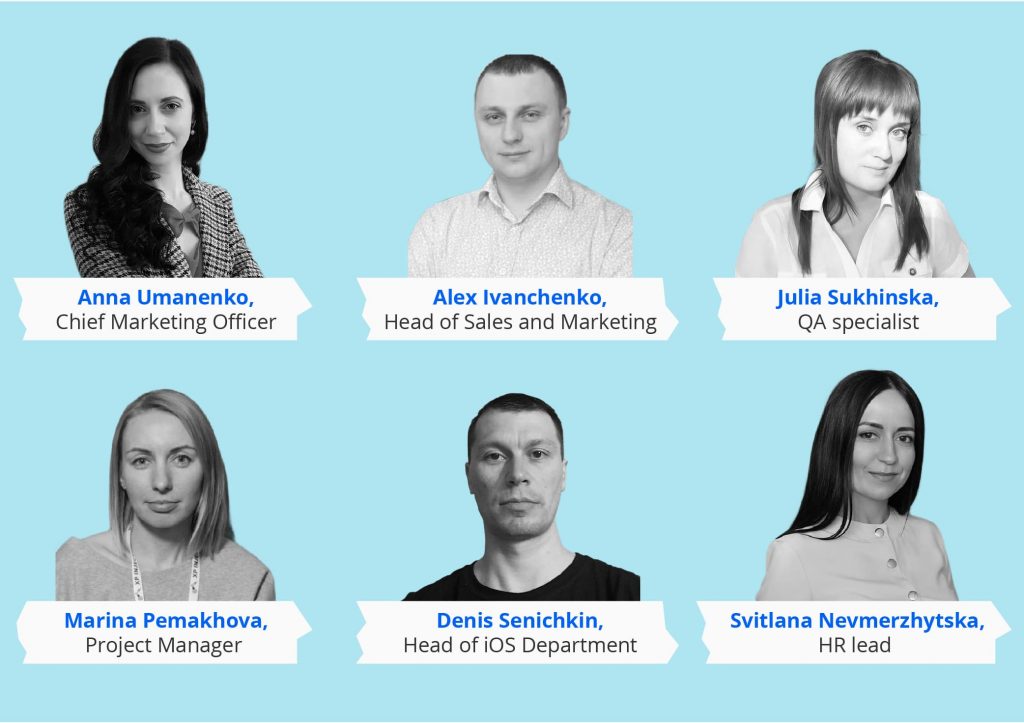 What has changed in your life during the last 4 months?
Julia Sukhinska, QA specialist
"I currently reside temporarily in Wroclaw, Poland. A lot has changed in my life since February 24th. I had to leave my home, move with my family to another country, and reevaluate my whole life. My main life values ​​have changed, I began to appreciate the little things more and enjoy every moment given in life."
Anna Umanenko, Chief Marketing Officer
"To say the least, it has made a rather dramatic turn. I was in Kropyvnytskyi, in Ukraine, when the war started and without any prior planning I ended up in Wroclaw, Poland. In the last two months, I've definitely learned to value very simple things, peaceful sleep at night is one of them."
Denis Senichkin, Head of iOS Department
"The war has changed all plans for the future. The values aren't the same as before. Now, there is no opportunity to travel and broaden the mind by visiting new places abroad. Now, instead of planning our next vacation or holiday, we live in sirens and fear. But still, we believe in our victory and look forward to returning to normal life."
Svitlana Nevmerzhytska, HR lead
"I started to communicate more with relatives and close friends who live far away. I realized how it's important to get and give support and care during these difficult times. In addition, since central and eastern Ukraine used to speak both Russian and Ukrainian as native languages, now I feel the need and desire to communicate only in Ukrainian. I want to be a part of truly Ukrainian culture, and speaking this language is a big step towards my wish."
Marina Pemakhova, Project Manager
"My family and I moved to Poland because of this cruel war. I realized that my prior goal is to protect my children and provide myself with a calm undistracted working environment. It's hard to live in a foreign country far from home and habitual life. However, being safe and sound is much more important."
How do you manage to stay productive at work amidst war?
Denis Senichkin, Head of iOS Department
"For me, doing my job is a perfect way to escape from stress and negative thoughts. That's why I can easily concentrate on my tasks and make great things with my team. Having focus on what to do during dark times helps to find the light quickly."
Anna Umanenko, Chief Marketing Officer
"I love my job and I'm really lucky to be part of the best marketing team, where people feel support and care about each other. You can't take it for granted. Also, since I'm in Poland, there is nothing that could stand in the way of me being productive during work hours. My recipe for productivity would be keeping myself busy, being useful for the company and my team, and studying something new (in my case it's studying Polish, why not?)."
Julia Sukhinska, QA specialist
"I understand that I can't join the Armed Forces of Ukraine or participate as a volunteer in organizations. However, I can concentrate on my work, support our economy, and pay taxes. That's how I can help my country right now. I'm proud to be a part of our IT army that helps financially since Alternative-spaces has transferred $100,000 to the needs of our armed forces."
Svitlana Nevmerzhytska, HR lead
"Sharing care with loved ones gives a powerful charge of energy. More energy – more work. In addition, work responsibilities do not allow us to lose productivity, because colleagues need more attention than before the war."
Alex Ivanchenko, Head of Sales and Marketing
"I realized that work helps to get rid of stress quite well. Focusing on my daily tasks helps to distract me from reading the news and feeling anxious. But rest is also important. Therefore, my recipe for staying productive is to work with maximum concentration, have a good rest preferably in the fresh air, and keep balanced nutrition and good sleep."
Marina Pemakhova, Project Manager
"Here in Poland, we don't have sirens and don't feel fear for our children's lives. Thus, I can perfectly concentrate on my work. As this is the only thing I can do now, I am really grateful for this opportunity."
How does the company support you?
Svitlana Nevmerzhytska, HR lead
"First, Alternative-spaces helps financially. If necessary, employees can ask for financial support required for relocation or take an interest-free loan. I stay in my hometown and I really don't want to have a reason to use it, but this opportunity provides reliability. Second, the People Partner specialists from my department regularly hold group and individual calls "You are not alone", where everyone can get professional psychological help. Quite a few colleagues took advantage of this opportunity and therefore received assistance. Third, my company has very strong financial support for the Armed Forces, colleagues who defend our country, and internally displaced people. I feel like they support me personally. Alternative-spaces also helps organize the relocation of colleagues who need to go to safer places in Ukraine or abroad."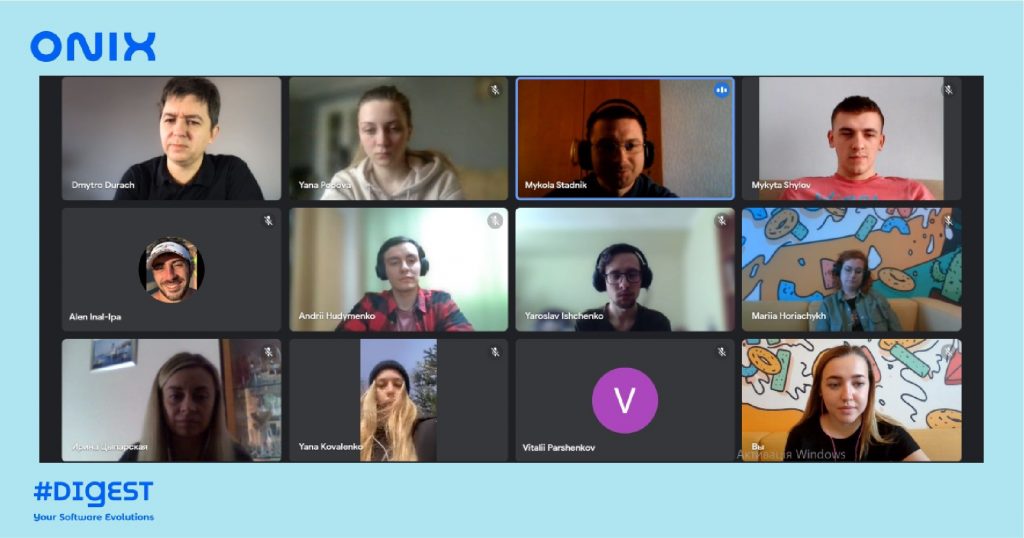 Anna Umanenko, Chief Marketing Officer
"The company has offered an option for relocation, so more team members could find a safe place and continue working remotely. The company is very helpful as you can receive financial assistance to help you cover expenses related to relocation. And I'm grateful for this support."
Julia Sukhinska, QA specialist
"Alternative-spaces provided me with the hardware required for remote work. In addition, I got financial help to cover the relocation expenses. I can also get psychological support in case I feel that need. All of this helps to continue my work even far from the office and home. Thanks, Alternative-spaces! "
Are you involved in any volunteer activities?
Anna Umanenko, Chief Marketing Officer
"I'm out of the country, so probably the most useful thing I've done is providing my apartment for free to a group of refugees from Donetsk oblast and making donations, of course."
Alex Ivanchenko, Head of Sales and Marketing
"If making donations to the Armed Forces of Ukraine can be considered as volunteering, then yes."
Svitlana Nevmerzhytska, HR lead
"In the first days of the war I sent almost all of my savings to support the army. My husband and I brought the necessary things and products to the volunteer center on Cossack Island and found the necessary ammunition for the defenders. We hosted almost 60 migrants who needed to spend the night and have a rest before the difficult road to the western part of Ukraine. Some of them didn't eat hot food for several weeks. So, I cooked a huge pot of borscht every day so that they could eat home-cooked food."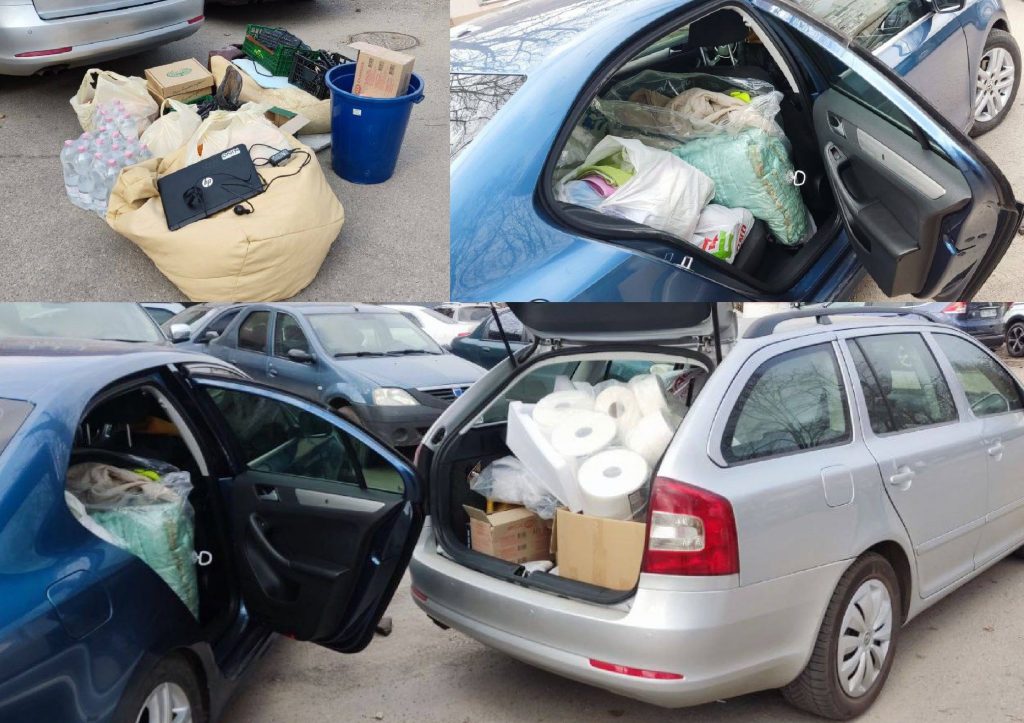 What will be the first thing you'll do after the war ends?
Julia Sukhinska, QA specialist
"I will return home. My daughter has a whole scenario of how we will celebrate the victory. She has already planned the guest list, what we will eat, and who will be the animators. It's more like her birthday, but I don't mind:)"
Anna Umanenko, Chief Marketing Officer
"I would go back home to see my friends and all the people that are important to me."
Svitlana Nevmerzhytska, HR lead
"It will be a special day. A day of joy and pride, which I really want to share with everyone around! My HR team is developing an event plan for the celebration. We are in a hurry because we know that this day will come very soon"
Marina Pemakhova, Project Manager
"I will meet my husband! I miss and worry terribly. I will visit my parents and grandmothers in the city where I spent all my childhood. It seems that these will be other feelings from the return. Because it will be a victory!"
Alex Ivanchenko, Head of Sales and Marketing
"I will decide between returning home and making my first trip after the war."
How our partners support us
Here we are grateful to share some screenshots of messages from our clients with words of support or examples of how they donated to our army.
1. Our client Adoric is 5+ years with us. When the war started, they changed their logo to show support for Ukraine.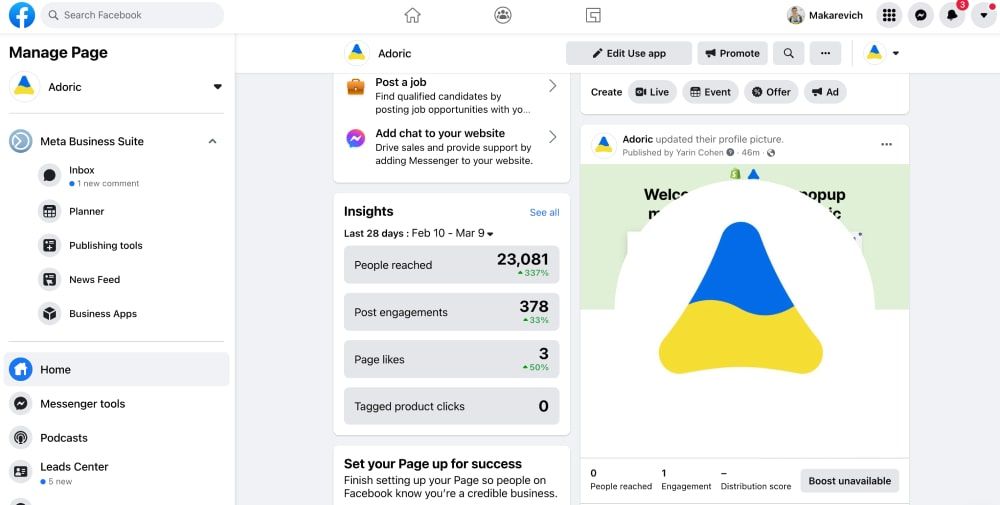 2. Donations from our clients and partners.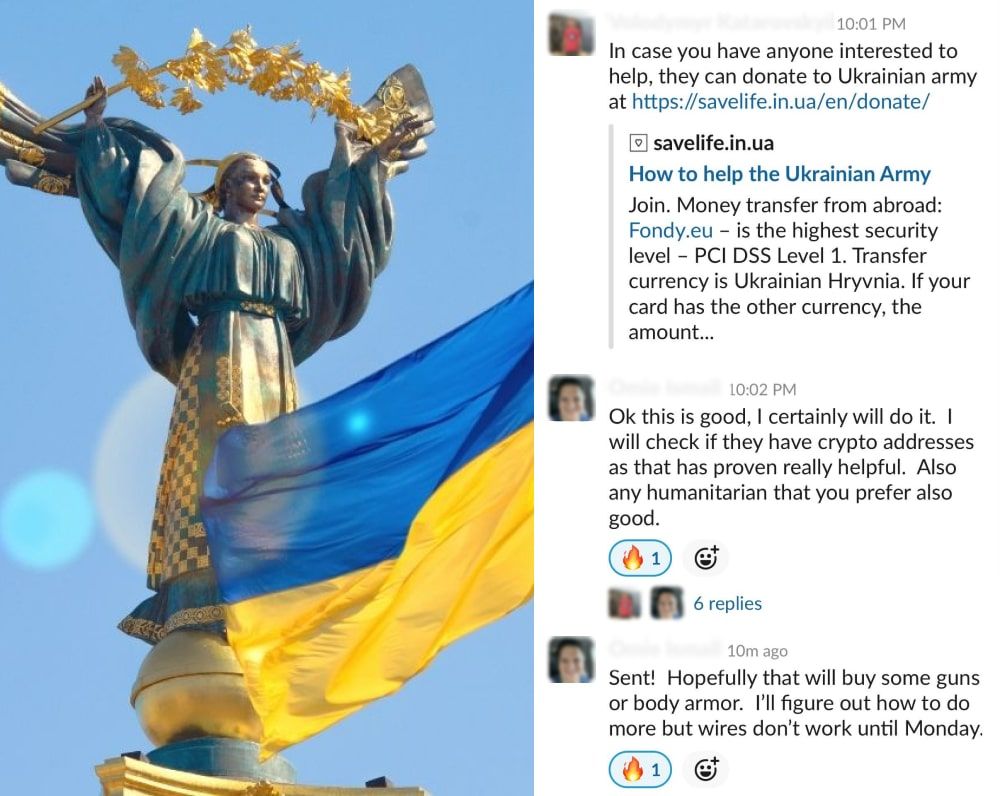 3. Support from a Learning Pool client from Ireland.

4. One of our clients (about 14 years of cooperation with us) sent a message and published a post in support of Ukraine. They also started fundraising to help our Armed Forces.

5. Support from Misterb&b project. Alternative-spaces has helped Misterb&b create a unique travel website for renting LGBTQ-friendly accommodations.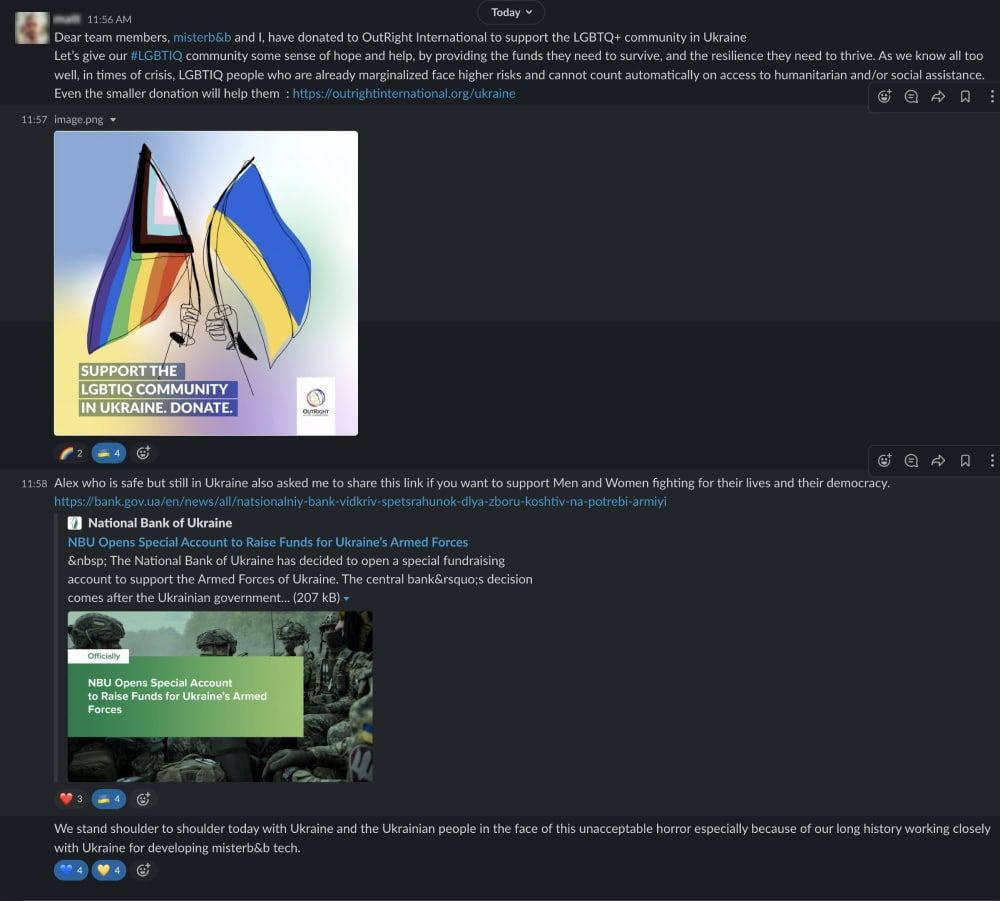 6. A moment of support from our longtime clients from the United States.

The future of Ukraine
Good always triumphs over evil. And we believe this will happen for this war too. But meanwhile, we are staying strong, helping each other, and advocating our free nation and state sovereignty. As for Alternative-spaces, our company continues to fulfill all obligations for our clients, maintain streamlined operations, and care about our people. We are infinitely grateful for the support and understanding from our partners abroad. If you have a willingness to help, here is a reliable way you can make your contribution and support Ukraine.
Content created by our partner, Onix-systems.
Source:
https://onix-systems.com/blog/ukrainian-it-industry-during-the-war