How to Create an E-Learning Website If You Want It to Be Like Udemy?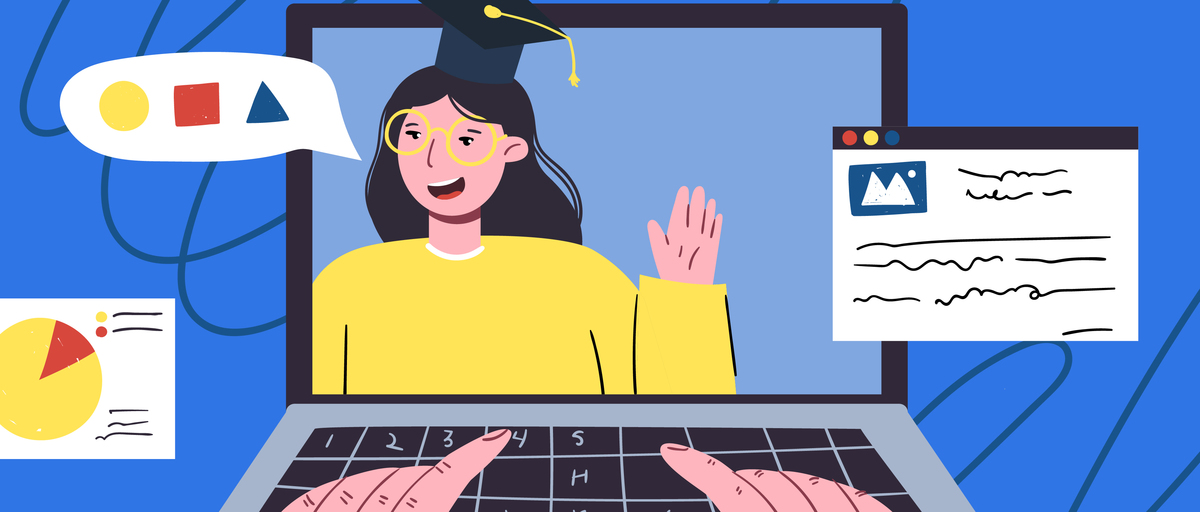 Online education has been competing with brick-and-mortar institutions for quite some time now. What is e-learning offering to users that traditional education doesn't?
According to EducationData, between 2009 and 2019, the average cost of tuition and fees at traditional learning institutions has increased by over 30% (adjusted for inflation), which makes online education even more attractive. Meantime, leading electronic learning platforms – Udemy, Khan Academy, and Coursera – attract millions of learners.
When the COVID-19 pandemic struck and so many people became isolated from social life, online e-learning got a significant boost in the race of education forms. Online education became the savior for those who lived in so-called 'red zones' with the most rigorous quarantine measures. Thus, the importance of e-learning has been magnified significantly in recent months.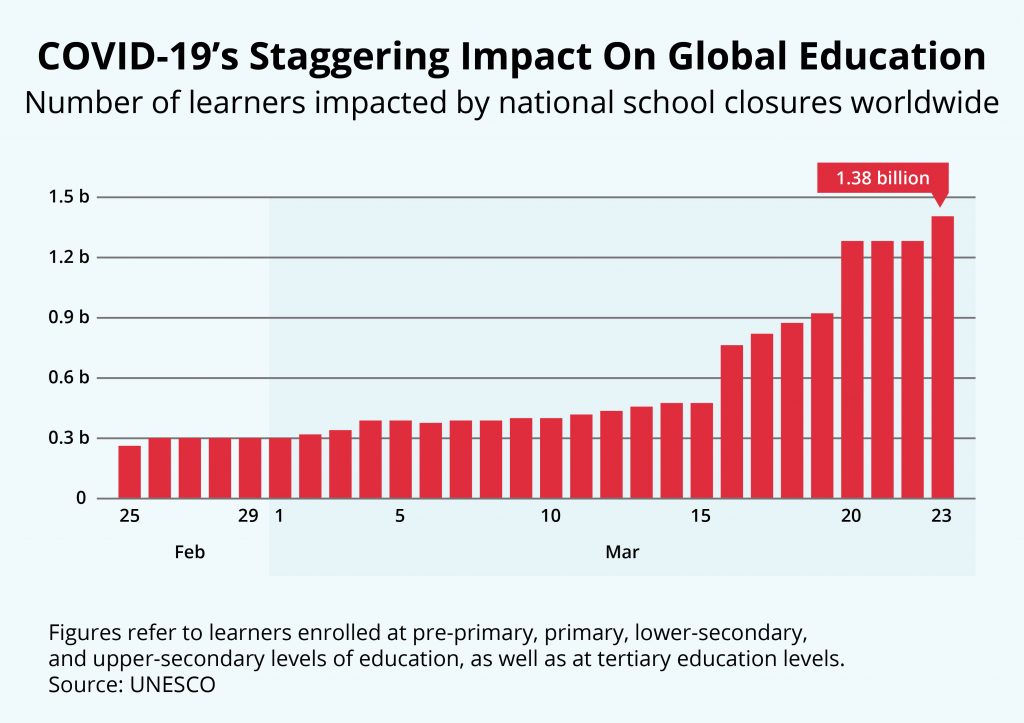 Some time ago, we covered the basics of what an e-learning website is and what it takes to make an online course. In this article, we will look at one of the most successful educational websites, Udemy, try to understand why it has succeeded, and what it would take to develop a similar one.
Before getting into the details of educational platform development, let's review the advantages.
The Advantages of Online Learning
1. Digital learning fits in with the needs of many people. One of the benefits of e-learning is its suitability for a large number of people. Content can be easily accessible, and users can 'consume' it at any pace, discuss and share it with their classmates all over the world. Anyone willing to make an effort can take up courses and study during weekends or evenings.
2. Online learning solutions are also eco-friendly. Online learners use less gas since they don't need to be physically present in a classroom, which lowers carbon dioxide emissions. Also, digital learning helps save trees because it uses a digital curriculum, textbooks, assignments, etc., rather than paper ones.
3. Unlimited access to lectures. In the traditional education approach, it not generally possible to re-listen or re-attend lectures. This is inconvenient, especially at the time of revisions or exams. Digital learning addresses that problem.
4. Online learners have access to synchronized and updated content. Traditional education can have a hard time competing here. Printed study materials are more costly and time consuming to update to reflect the latest information.
5. Affordability. Online platforms do not have expenses such as classrooms, property, personnel, and support staff.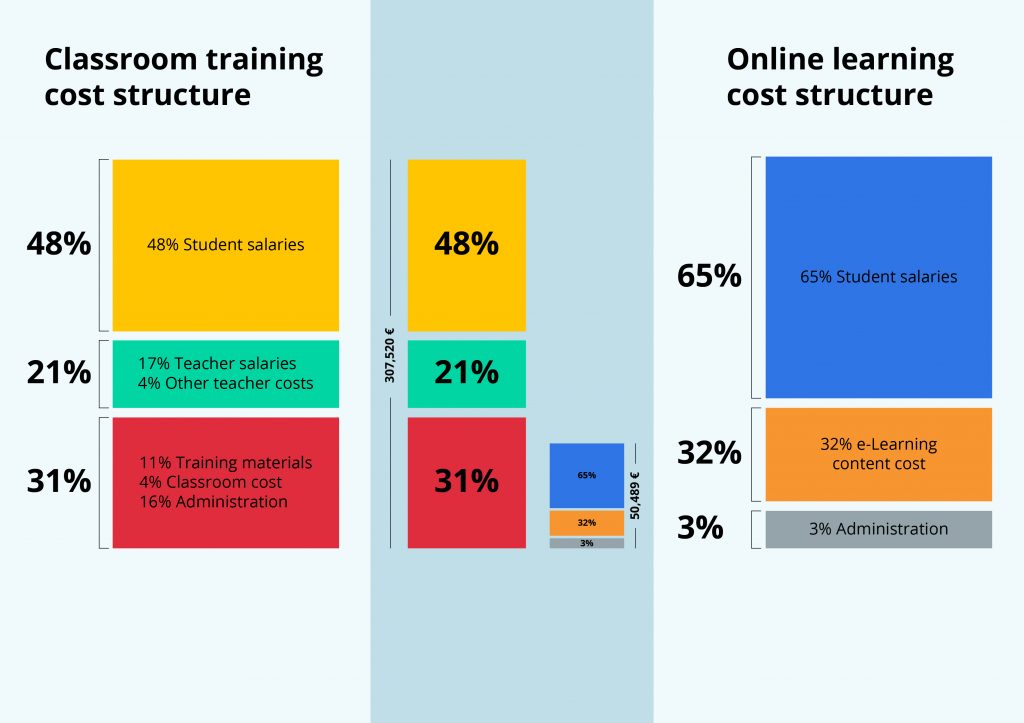 6. Quick delivery. One of the key benefits of online learning for students is the potential to reduce overall training time by 40-60%.
7. Digital learning has a higher level of consistency. When core study materials are pre-recorded videos, teachers are less likely to inadvertently overlook some information. This helps to assure that each student receives the same training.
8. Last, but not least, among the advantages of online learning is scalability. Online learning platforms bring novel approaches, concepts, and ideas to the learning experience. Others are waiting to be explored in the formal education or leisure sectors.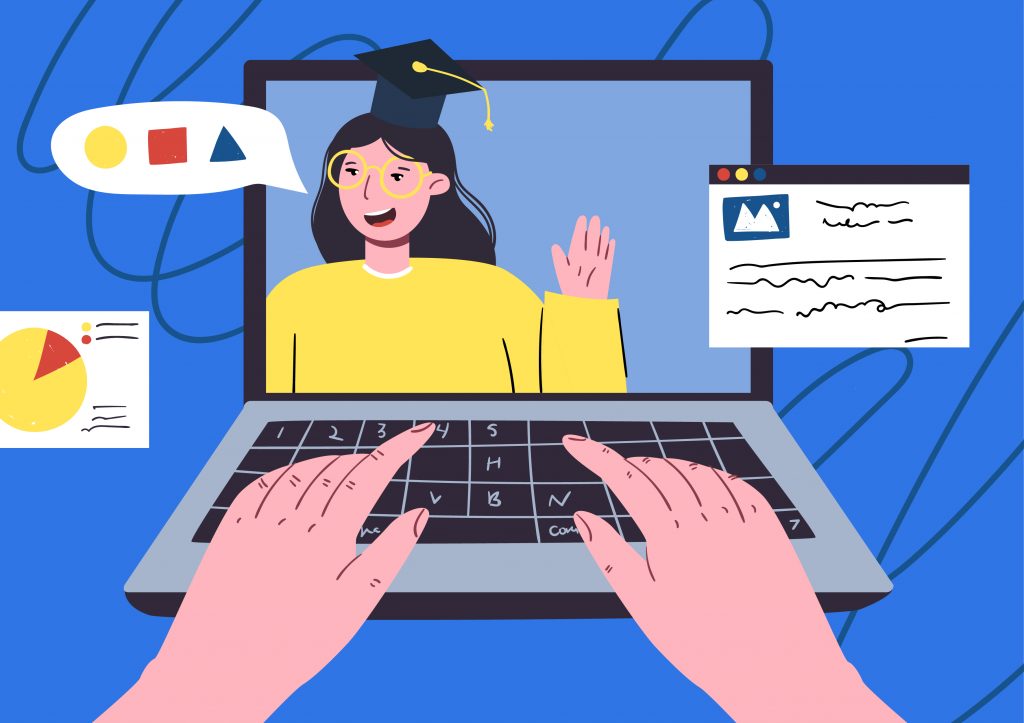 It would be fair to say that, in contrast to traditional 'chalk and board' education, digital learning is self-paced, relevant, and personalized. It helps to make learning simpler and more effective for many students. These are the key advantages of e-learning which have helped it become so popular.
All E-Learning Methods and Platforms
There are several ways to classify e-learning methods: learning tools, learning content, etc. Usually, they are boiled down to the following distinguishable types:
1. Computer managed learning (CML) or Computer Managed Instruction (CMI). In this type of digital learning, the computer is used to manage and assess training processes. They work through databases with information on every student including what they need to learn, and so on. Two-way communication makes it possible to assess student progress. This type is also used by educational institutions to store and retrieve data for educational management needs.
2. Computer-assisted instruction (CAI) or computer-assisted learning (CAL). The key benefit of CAI is the interactivity that computers bring into the process: sound, video, quizzes, and tests. CAI is used by both traditional and online schools.
3. Synchronous online learning. This type of digital learning enables a group of online learners to study simultaneously through chats or videoconferencing. For example, during the pandemic, various educational institutions have been using Zoom to allow students to attend their ordinary classes from the safety of their homes.
4. Asynchronous online learning. This type is often used by online courses and enables students to study independently one from another.
5. Fixed e-learning. Most people are familiar with this type since it is used in traditional classrooms at schools, colleges, and universities. However, it doesn't fit so well into e-learning environments. Fixed digital learning doesn't use valuable individual data from students to modify materials and improve learning outcomes.
6. Adaptive e-learning. This is the most innovative digital learning type. It allows for adapting learning materials for each student. It takes into account such metrics as student performance, goals, and abilities, and adapts the learning process according to every student's needs. Thus, this approach facilitates the most individualized and student-centered learning process.
7. Linear e-learning. Linear communication means that data goes from sender to receiver and no other way around. Thus, the linear type of digital learning is very limiting because it lacks two-way communication between students and teachers. Educational programs on TV or radio are typical examples of linear learning.
8. Interactive online learning. In this case, e-learning is supported by two-way communication, allowing students and teachers to exchange information. So both can make an impact on the learning and teaching process.
9. Individual online learning. This one is not outdated but has limitations that should be considered. For example, since it implies that every student is achieving their own learning goals by themselves, it does not develop teamwork and communication skills.
10. Collaborative online learning. Collaborative digital learning implies that students work as a group and achieve their learning goals together. This approach requires teamwork and collaboration and taking into account the weaknesses and strengths of those involved. 
As for the types of online learning platforms, we can classify them as follows:
1. Massive Online Open Courses (MOOCs) represented by Udacity and Coursera;
2. Video streaming services, such as YouTube;
3. Visual training podcasts like WebEx;
4. Discussion boards similar to Kialo;
5. Forums represented by The Teacher's Corner.
However, you may hardly find those types of e-learning in their pure form. For example, Coursera is a MOOC but also has forums and discussion boards. Besides, most digital learning platforms have unique factors for success.
Factors That Make Udemy So Successful
The name of the platform is a combination of 'you' and 'academy'. The history of Udemy goes back to 2007 when its feature founder came up with the idea of creating a virtual classroom and making it free for everyone around the world. The idea didn't impress investors, though. Thus, Udemy was bootstrapped and then launched in February 2010. By August 2010, the platform had about 2,000 courses and raised $1 million in venture funding.
Here are a few success factors that make this online education platform most popular:
1. Udemy uses innovative technology to provide the best learning experience to its students.
2. Udemy exploits competitive pricing policy: free educational options provide many learning opportunities.
3. Udemy checks the quality of courses and the expertise of educators using a rating system.
4. Udemy has an extensive database of courses and experts for those who are eager to learn and eager to teach. The most popular courses are translated into different languages, from German to Thai, and the platform has tools to create and help to translate any course in any language.
5. Udemy's course creation tools are user-friendly and help to build both free and premium courses.
If you want to create an e-learning website like Udemy, it's worthwhile to study its business model and how Udemy makes money.
Udemy Business Model That Can Be Used for Your eLearning Website
How does Udemy work? Essentially, it is one of the online course marketplaces. Udemy does not own any courses but connects teachers and students so the former can share their skills and knowledge and the latter – absorb. Every teacher decides for themselves the price charge, and Udemy charges a commission for providing convenient tools, a platform, and an enormous audience to work with.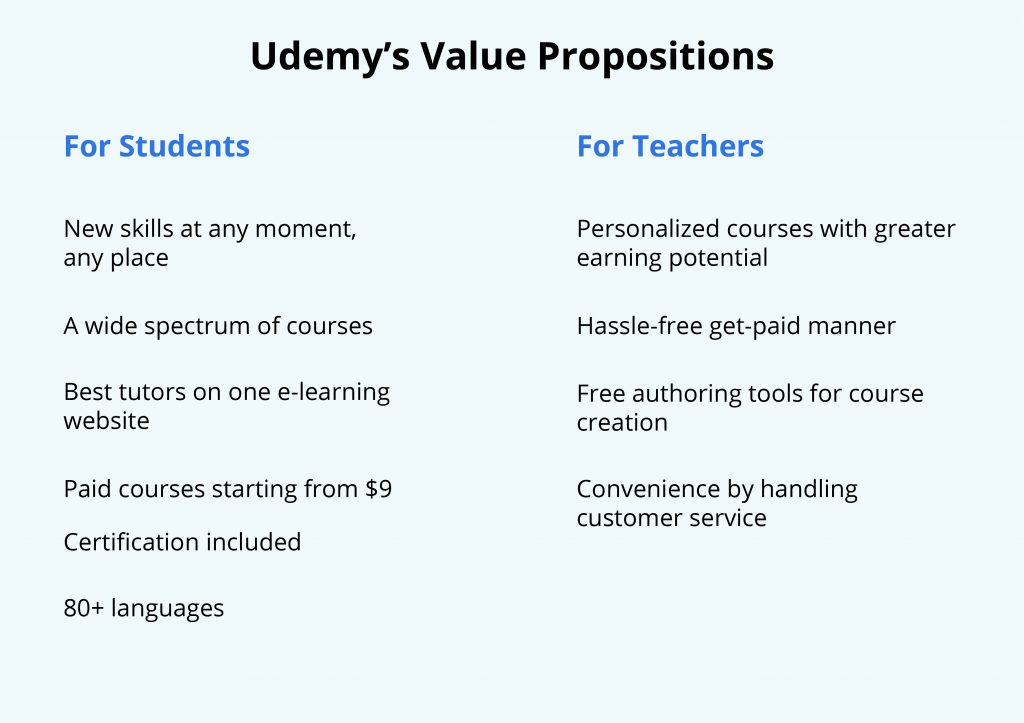 Thus, the Udemy business model might be compared with a delivery service, but for knowledge.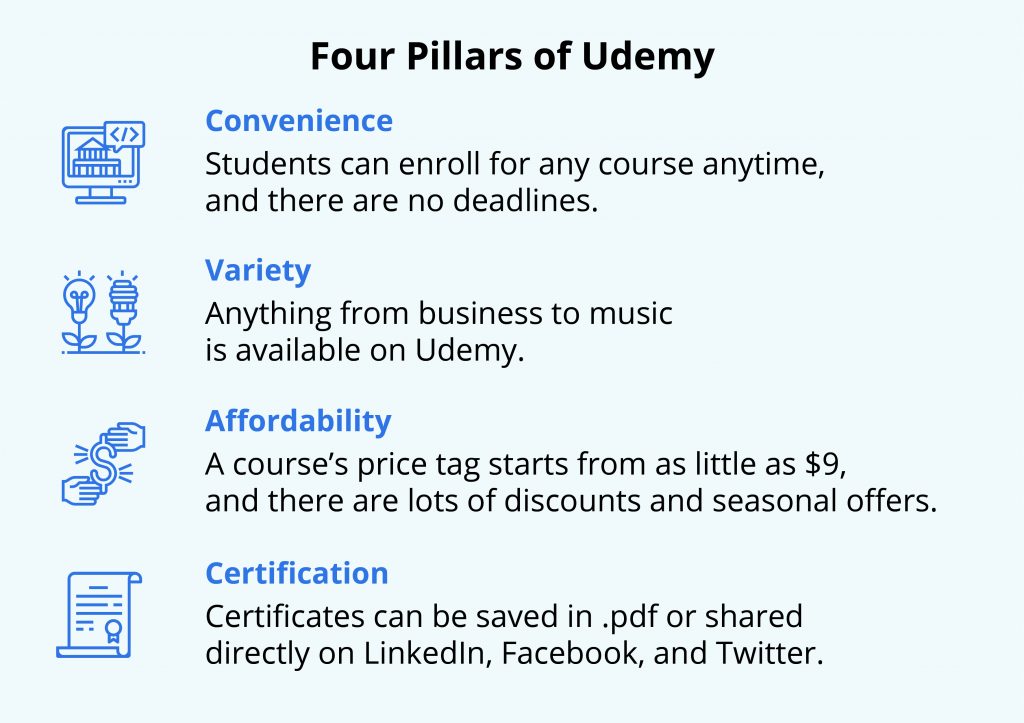 How does Udemy make money? There are two key revenue streams: instructor fees and 'Udemy for Business.'
Regarding teachers' fees, the key revenue share tiers are:
1. Paid acquisition. Udemy takes 75% of each course sale if the sale happened through paid marketing channels like Facebook, Google, or YouTube advertising. Course creators can limit the frequency and channels for their course promotion.
2. Organic sales. Udemy and the course creator share 50% of the course sale if the course was found by a student browsing the Udemy platform. If the sale was conducted through the Udemy app, Udemy charges a 30% fee.
3. Teacher promotion. If a student purchased a course through a referral link or coupon from its creator, Udemy charges only a 3% fee.
Although Udemy is student-centered, it also has an 'Udemy for Business' solution. Companies such as T-Mobile, IBM, and Pinterest are known for using it to develop their employees' skills. The solution has two subscription plans:
1. The Team plan is tailored for groups of 5-20 students and will cost a company $360 per user annually.
2. The Enterprise plan caters to groups of 21 or more students. The price is agreed with by Udemy's sales team.
How does Udemy ensure affordability? The platform provides tools for individuals to create educational content, without companies or educational institutions' involvement. Thus, the production costs are much lower, hence the pricing. Two more tricks that help Udemy keep the education affordable are:
1. Scarcity effect. This happens when an expensive course is discounted. Since the course price is initially high, it boosts its value (be it true or false). Discounts on such courses urge students to take advantage of such valuable knowledge and purchase them fast.
2. Courses are graded automatically, through tests and quizzes, so teachers don't have to waste time manually grading student's work. It saves time and money.
Udemy exploits the standard for an online education business model – Coursera has paid courses and certification too, and Skillshare provides subscription plans. The secret behind this business model is to balance all its elements to generate the most profits.
If you want to build an e-learning website like Udemy, it's essential to understand its development process, features, and tech stack.
The Features and Tech Stack of a Udemy-like Platform
An intuitive, user-friendly website with useful functionalities will attract users and keep them loyal. Digital learning platforms have both typical and specific features that provide a better learning experience and make the e-learning process even more convenient.
Consider the following features of an e-learning platform:
1. The homepage as a presentation of the most popular or discounted courses available. Typically, popular courses have high rates and lots of reviews and encourage new students to enroll. Discounted courses will work as a beacon for new students.
2. Fast and easy sign-up and login through social media accounts. To ensure higher numbers of new students, an electronic learning platform shouldn't overwhelm users with complex old-school sign-up forms.
3. Clear catalog and detailed filters. Accurately cataloged courses and a user-friendly search will enable users to easily locate any course with ease. Filters that separate free courses from paid ones would be also appreciated.
4. Convenient tools for course creation. Teachers need to have an extensive toolkit so they can easily and quickly create high-quality materials and generate passive income.
5. Versatile content, assignment, and certification options. Course material may come in text, audio, or video format (or all at once). To check their knowledge, students may have quizzes and tests.
6. Course library for each student. It opens the possibility to review the material of any course and also works as an achievement board which can motivate students to study.
7. Sharing opportunities. Students may be allowed to share not only courses they take but also progress and achievements while attracting new students to your digital learning programs.
8. Account settings. The language settings, notifications, and payment options are valuable elements of e-learning platform accounts.
9. Payment options. Every added payment option should be secure and trustworthy.
10. Feedback and ratings. Students need the ability to share their opinion on courses they've passed and rate them; it will promote useful courses and weed out useless ones.
11. Courses in different languages. If the platform is meant to have a worldwide audience, language variety will be expected.
12. Corporate education plans. Lots of businesses are willing to purchase corporate accounts and training programs to deepen their staff's knowledge and expertise.
13. Cross-platform options. To capture as many students as possible, it is wise to create a cross-platform website that will be compatible with desktop and mobile devices; for smartphones, it is better to invest in a mobile app.
14. Blog. A digital learning platform needs a place to share news, insights, new courses, or the stories of successful students. News can be sent additionally by email.
It is important to decide which features the e-learning website needs from the start and which can be added later on. Thereafter, it is possible to choose a relevant tech stack.
Technology Stack to Create a Udemy-like Platform
How do I make an e-learning platform? Companies will have different answers to this question. In the case of uncertainty, it is better to rely on the software development company's expertise.
The typical tech stack for educational platform development is as follows: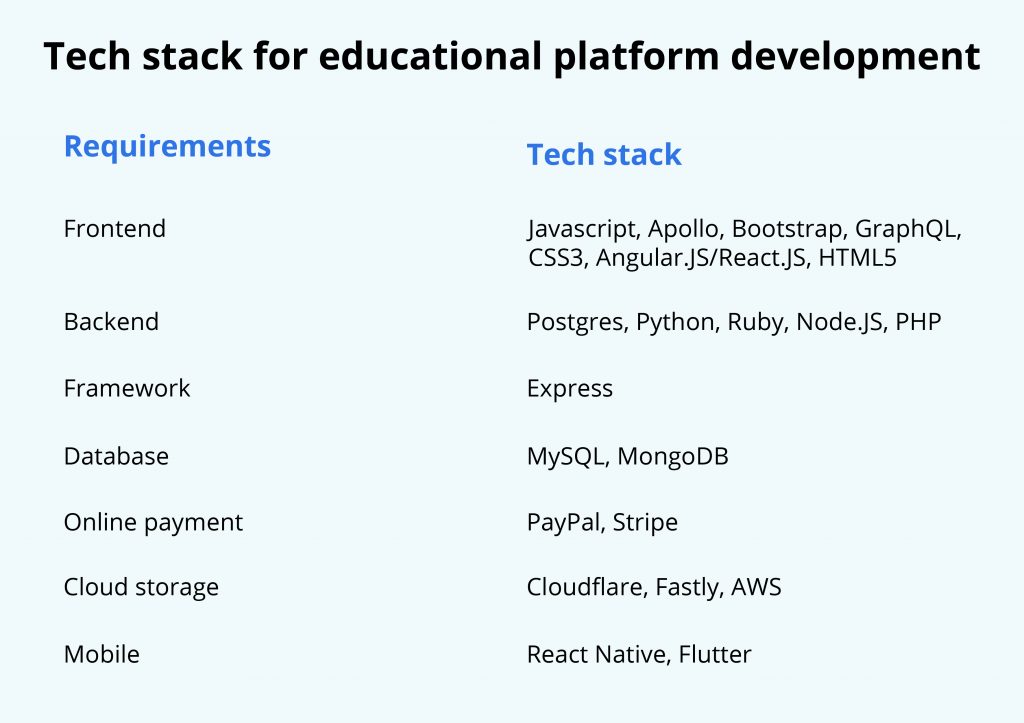 For convenient online learning experience addons, you may need to add to the tech stack plugins, APIs, and third-party tools (Trello, Zendesk, Dropbox, Salesforce, Slack, Jira, G Suite, etc.).
Now, the last question remains:
How to Build a Udemy-like Platform and What Is the Cost?
Here is a list to follow when you create an e-learning website like Udemy:
1. Research your niche, target audience, competitors, and e-learning pricing models.
2. Build a user experience (UX) and user interface (UI) strategy.
3. Choose one of the learning management systems (LMS).
4. Choose or develop user-friendly authoring tools for text, graphics, audio, video, etc.
5. Connect needed external tools to the system.
6. Create a mobile version or mobile app for your e-learning website.
Creating a minimum viable product (MVP) for digital learning will probably take up to three months. The cost depends on the timeframe, the chosen team's skills, and the hourly rate. Speedy development requires larger expenses and often leads to overlooked issues and bugs.

Rough time estimation for MVP:
1. Specifications for MVP – 40 hours.
2. Design and layout – 40 hours.
3. Frontend – 60 hours.
4. Registration/login form – 8 hours.
5. Profile – 16 hours.
6. User management – 16 hours.
7. Content management system (CMS) for authoring tools – 60 hours.
8. Course enrollment and progress feature – 32 hours.
9. Course evaluation tools – 16 hours.
10. Payment gateway(s) – 8 hours.
11. Quality assurance – 24 hours.
In total, an e-learning MVP development takes roughly 320 hours to create. Every additional feature or extension will extend the timeframe and increase the cost.
The Bottom Line
Modern education is both a necessity and a trendy hobby. Now, when it has become even more affordable and easily accessible through online learning platforms, people prefer to study in the comfort of their homes and when they feel the most productive. The opportunity to renew their skill set and gain new knowledge has never been so easy – and in times of pandemic so in demand – so it's as good a time as any to develop a new product for the growing online learning market.
If you have any questions or ideas for e-learning website development, please, don't hesitate to contact Alternative-spaces. Our dedicated team of developers and experts will help ensure a flexible development process, adjustable to the changes in the project's roadmap, so together we can build something great!
Content created by our partner, Onix-systems.