Mobile Game App Development Top Ideas And Tips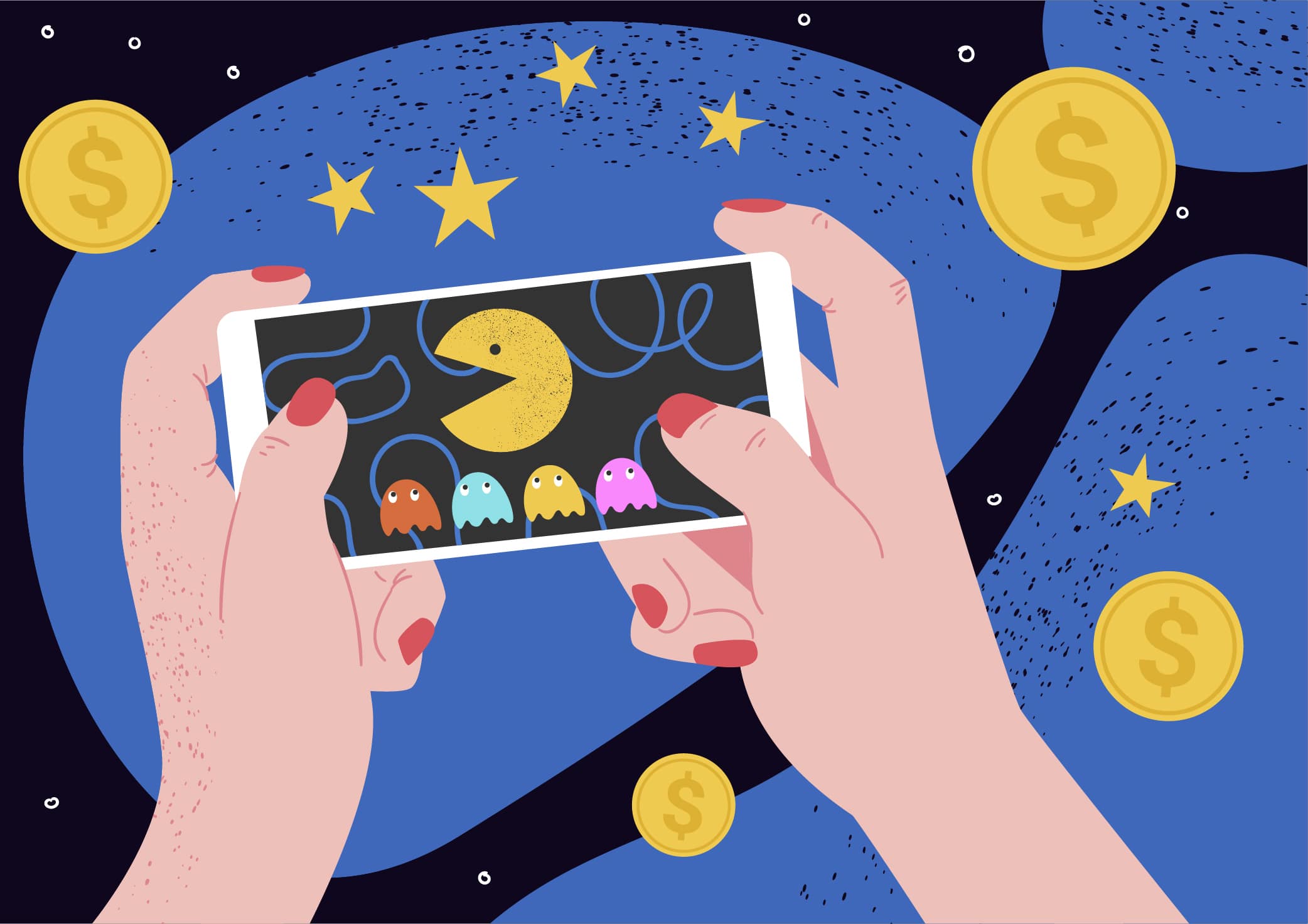 The mobile gaming industry has seen a lot of growth in recent years and is expected to continue growing in the coming years. There are a lot of factors that contribute to this growth, such as the increasing number of mobile users, the availability of high-end mobile devices, and the improving quality of mobile games. In fact, mobile games now account for 42 percent of the entire gaming market.
Thus, if you're thinking about developing a mobile game, you need to be aware of the latest trends on the market. In this article, we've gathered opinions from our game dev experts on some of the most popular mobile game app ideas for 2022 and their tendencies in this industry.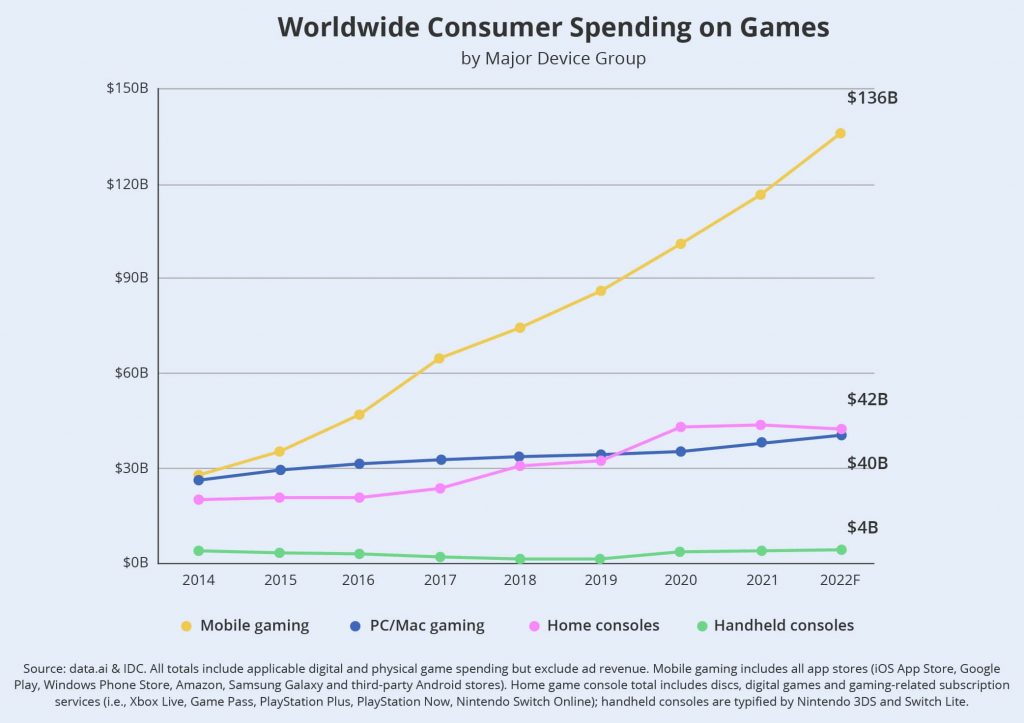 Mobile Game App Global Market Overview
Mobile game apps are projected to generate over $100 billion in revenue in 2022. That's a huge increase from the $72 billion mobile games generated in 2020. The mobile gaming industry is growing rapidly and there are no signs of slowing down. There are a few factors driving this growth.
First, the global pandemic has resulted in more people staying home and looking for ways to entertain themselves. This has led to a surge in mobile gaming as people look for ways to pass the time.
Second, the number of mobile gamers is increasing. There are now 2.7 billion mobile gamers around the world, up from 2.6 billion in 2020. This increase is being driven by the growth of mobile gaming in Asia, where there are now 1.3 billion mobile gamers.
Third, mobile games are becoming more sophisticated and engaging. With the advances in mobile technology, mobile games are becoming more realistic and immersive. This is making them more popular with gamers of all ages.
Fourth, mobile games are becoming more social. With the rise of VoIP and instant messaging social platforms like Discord and WeChat, mobile gamers can strategize and cooperate with each other in order to win the game. This is making mobile gaming more fun and interactive.
Finally, mobile game developers are getting better at monetizing their games. In-app purchases and advertising are becoming more common in mobile games. This is resulting in more revenue for mobile game developers.
Some of the most popular genres of mobile games include casual, puzzle, arcade, simulation and action. However, there are many other genres that are growing in popularity as well. For example, educational games are becoming increasingly popular among parents who want to provide their children with an entertaining and educational way to learn. In addition, there are a growing number of casual games that are designed for people who don't want to commit to playing more serious games.
It's expected that new genres of games will emerge. For example, augmented reality games are becoming increasingly popular as they allow players to interact with their surroundings in a more immersive way. In addition, voice-controlled games are also becoming more common, as they offer a more natural way to play games.
The future of the mobile game app market looks very bright. As more people become interested in playing mobile games, we can expect to see even more innovative and exciting games being released in the future.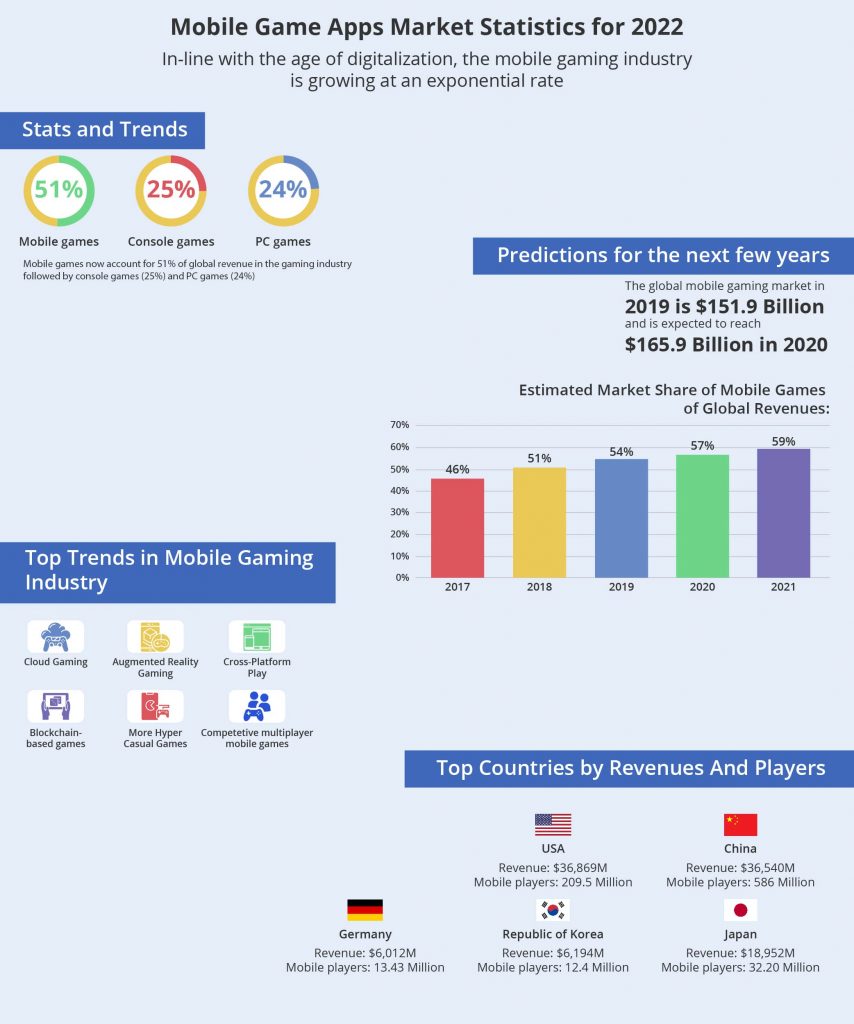 Mobile Game App Ideas For 2022
There are hundreds of mobile games types existing on the market today. Below, we've analyzed and gathered the top 10 mobile game app ideas that are most popular and demanded among users this year.
Games that focus on real-world issues and problems
As the world becomes more and more connected, mobile gamers are looking for games that tackle real-world problems. This could be anything from environmental issues to political instability. Games that make a difference in the world are sure to be huge hits in 2022. For example, This War of Mine is a mobile game app that allows players to experience the horror and reality of war. The game puts players in the role of civilians who are caught in the middle of a conflict, and they must do whatever it takes to survive. This War of Mine is a unique and harrowing experience that stays with users long after they put down the phone.
AR/VR games
Augmented reality and virtual reality are both set to take the mobile gaming world by storm in 2022. Games that incorporate these technologies will be extremely popular with gamers who want to immerse themselves in another world. Pokémon Go is one of the most popular examples of an AR game. As mobile device cameras and sensors continue to improve, we can expect to see even more amazing AR games in the future.
Concerning VR games, Rec Room is a mobile game app that allows users to play with friends in a virtual reality setting. The app uses your mobile device's gyroscope and accelerometer to track your movements and place you in the game environment. You can also use your mobile device's touchscreen to interact with objects in the virtual world. Rec Room is a great example of a mobile game that uses cutting-edge technology to provide an immersive gaming experience. This unique mobile gaming experience allows you to create and customize your own avatar, compete in a variety of challenges, and interact with other players from all over the world. Plus, with the ability to create your own rooms and games, the possibilities are endless.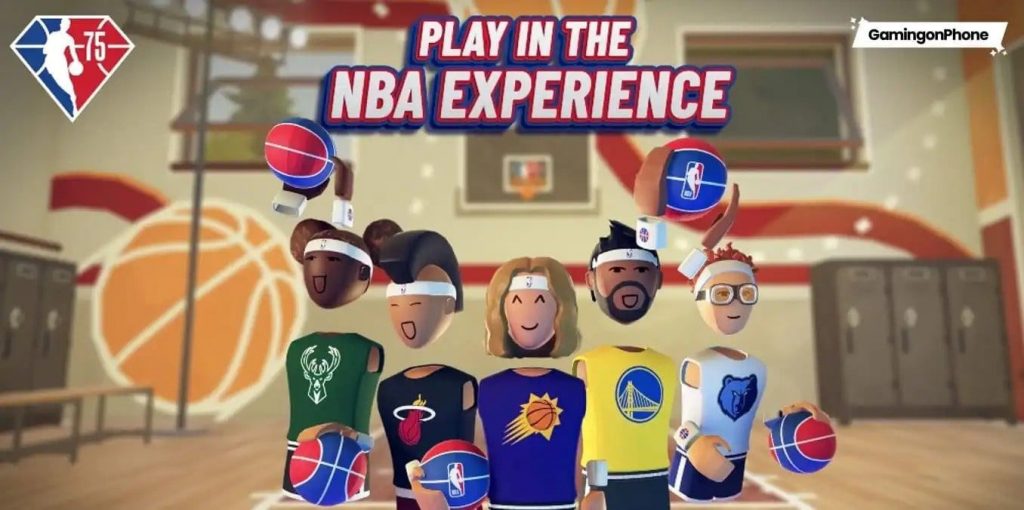 Indie games
Indie games have been growing in popularity over the past few years, and this trend is set to continue in 2022. Gamers are looking for unique and innovative gameplay experiences, and indie developers are the perfect people to provide them. Indie games often have unique gameplay mechanics or storylines, and they are usually created with a low budget.
Some of the most popular indie mobile games of all time include Stardew Valley, Monument Valley, and Alto's Adventure. These games have been downloaded millions of times and have received critical acclaim from both players and critics. As for the top indie games of recent years, Geopoly is a trending mobile game app idea for 2022. This app allows players to buy, sell, and trade virtual property and earn real-world money. The app also features a built-in chat system so that players can communicate with each other.
Multiplayer games
Social interaction is a big part of mobile gaming, and multiplayer games are the perfect way to encourage it. In 2022, we're going to see more and more mobile games that allow gamers to play with or against each other in real-time. Games like Among us and Brawl Stars have shown us that there is a huge demand for mobile games that allow players to compete against each other. As one of the most popular console games of all time, it's no surprise that Call of Duty has made its way to mobile devices. The mobile version of this first-person shooter features many of the same elements that have made the console versions so popular, including intense multiplayer action and stunning graphics. If you're developing a mobile game, consider adding multiplayer features to appeal to the competitive gaming crowd.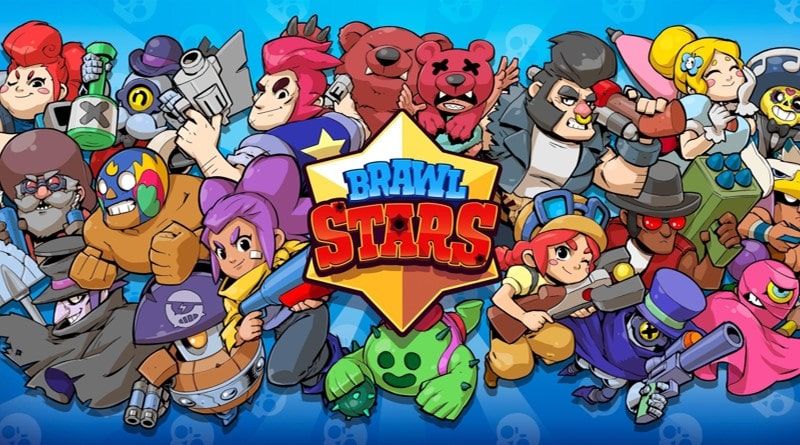 Games with celebrity endorsements
Celebrities have always been a big draw for mobile gamers, but in 2022 we're going to see even more games featuring A-list celebrities. This could be anything from a simple endorsement to an entire game that's based on a celebrity's persona. By partnering with a celebrity who is already popular with your target demographic, you can tap into their fan base and significantly increase the visibility of your game.
When it comes to choosing a celebrity partner, it's important to select someone who aligns with the values of your game. For example, if your mobile game is family-friendly, you'll want to avoid partnering with a celebrity who has a controversial reputation. Similarly, if your game is geared towards a specific niche audience, you'll want to select a celebrity who appeals to that demographic.
Once you've selected the right celebrity partner, there are a few things you can do to make the most of the relationship. First, promote the association heavily through your game's marketing channels. This will help create buzz and generate interest in your game. Second, offer exclusive content or experiences to fans who play your game. This could be anything from access to behind-the-scenes video footage to chances to meet the celebrity in person. Finally, make sure to provide regular updates on your game's progress to keep fans engaged and excited for its release. One of the greatest examples of such apps is Kim Kardashian: Hollywood. It was a hit when the game appeared on the market as this celebrity has a huge fan base.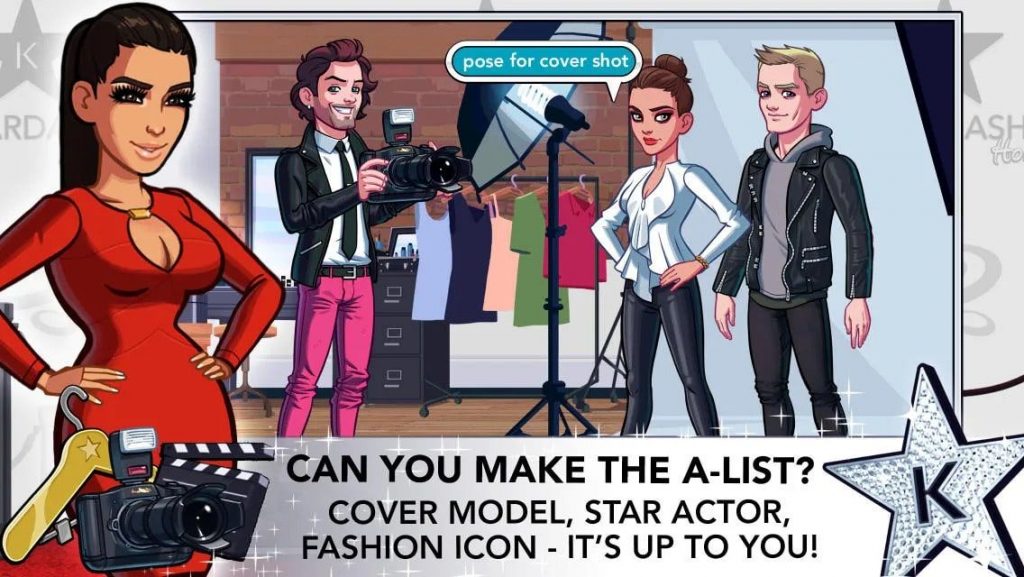 Board games
It's no surprise that board games are making their way onto mobile devices. Board games offer a unique and engaging experience that can be enjoyed by people of all ages, and there are many different kinds of board games to choose from. These are classic games listed below. But we don't propose to make another variation of such a game. Mix mechanics and enter atypical rules, such as in one of our chess experiment projects.
In general, there are many modern board games, and many of them are digital applications such as Ticket to Ride, Terraforming Mars, Root Board Game, and Star Realms
If you're looking for ideas for your next mobile game app, here are some popular board games that could be adapted for mobile:
1. Monopoly is one of the most popular board games of all time, and it's easy to see why. It's a game that can be enjoyed by people of all ages, and it's perfect for mobile. There are already many different Monopoly apps available, so you'll need to make yours stand out from the crowd. But keep in mind that this game has its patents.
2. Scrabble is another classic board game that would make a great mobile game app. It's a simple but fun game that can be enjoyed by people of all ages, and there are already many different Scrabble apps available. Again, you'll need to make yours stand out from the rest.
3. Chess is a timeless classic that has been enjoyed by people for centuries. It's a strategic game that can be very challenging, and it would make a great mobile game app. There are already many different chess apps available, so you'll need to make yours stand out from the crowd.
4. Checkers is another classic board game that would make a great mobile game app. It's a simple but fun game that can be enjoyed by people of all ages, and there are already many different checkers apps available. Again, you'll need to make yours stand out from the rest.
5. Go is an ancient Chinese board game that is still popular today. It's a strategic game that can be very challenging, and it would make a great mobile game app. There are already many different Go apps available, so you'll need to make yours stand out from the crowd.
Puzzle games
In 2022, we expect to see more puzzle games that incorporate new gameplay mechanics and use mobile devices in unique ways. Here are some mobile game app ideas for puzzle games that are trending in 2022:
Maze games: These games challenge players to navigate through a complex maze. They often include power-ups and different levels of difficulty.
Match-3 games: In these games, players must match three or more items of the same type. These can be simple or complex, and many match-3 games include special bonus objects that help players complete the level.
Word Games: Word games challenge players to find words hidden in a grid. They can be based on an existing word game like Scrabble or Boggle, or they can be entirely new games.
Physics-based puzzles: In these games, players must use physics to solve puzzles. This can include making objects fall off ledges, using gravity to move objects, or creating chain reactions.
Escape the room: These games challenge players to escape from a room or environment by finding clues and solving puzzles. They often have multiple levels with different challenges.
Sports games
Over the past few years, there has been a surge in the popularity of mobile sports games. This is likely due to a combination of factors, including the increasing accessibility of smartphones and the rise of social media. Mobile sports games allow users to stay connected with their favorite teams and players, as well as engage in friendly competition with friends and family.
There are a variety of different mobile sports games available, ranging from simple management games to more complex simulations. Some popular examples include "FIFA Mobile," "Madden NFL Mobile," and "MLB Tap Sports Baseball." Each of these games offers something unique, but all share a common goal: to provide an enjoyable and addictive experience that keeps users coming back for more.
Some of the most popular themes and mechanics in mobile sports games right now include team-based gameplay, real-time multiplayer, and simple controls that can be learned quickly. As far as graphics go, many mobile sports games are adopting a more realistic art style, though there are still plenty of cartoonish offerings out there as well.
One trend that seems to be gaining traction in the world of mobile sports games is the use of licensed properties. More and more games are using real-life athletes, teams, and leagues as a way to add an extra layer of authenticity and excitement. Another trend that's starting to emerge is the use of microtransactions, which allows players to make in-game purchases to improve their team or player.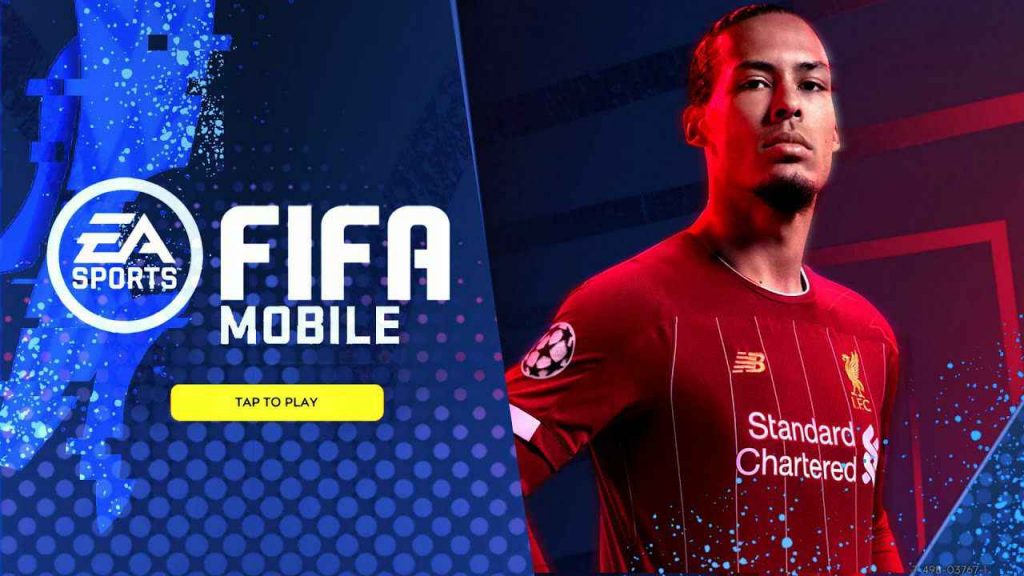 Alternative-spaces Experience With Mobile Game Apps Development
When you're looking for a development team, you want to make sure that they have the expertise necessary to complete your project. The team's experience with your requested technology is critical, so you'll want to do some research to find out which companies have the most experience with the technologies you need.
Alternative-spaces has extensive experience in mobile game app development. We have a team of experienced developers who are up to date with the latest trends and technologies. For example, one of our recent projects in game dev are the ChattyBox Series and Lou Adventures. ChattyBox makes use of mixed media, educational videos, and games to improve the learning of English, French, German, Hebrew, Spanish, Mandarin, Russian, and Japanese in a playful way. Our team was requested to create an app that will meet the requirements of "Made for kids" on iOS and Android platforms. We were also asked to make the app support offline mode, integrate a system of quick updates of rewards in the app, and create advanced vocabulary suggestions. Now, the app is presented in 8 languages on iOS and Android.
Lou Adventures is an interactive game that uses speech recognition technology to help your child improve reading comprehension skills. The game was developed in collaboration with teachers, tutors, and learning specialists to make sure that your child makes incredible learning progress while immersing in Lou's world. Most reading games have your child answer multiple-choice questions or click on the answer. Lou Adventures utilizes voice recognition technology to create a seamless learning experience for your child.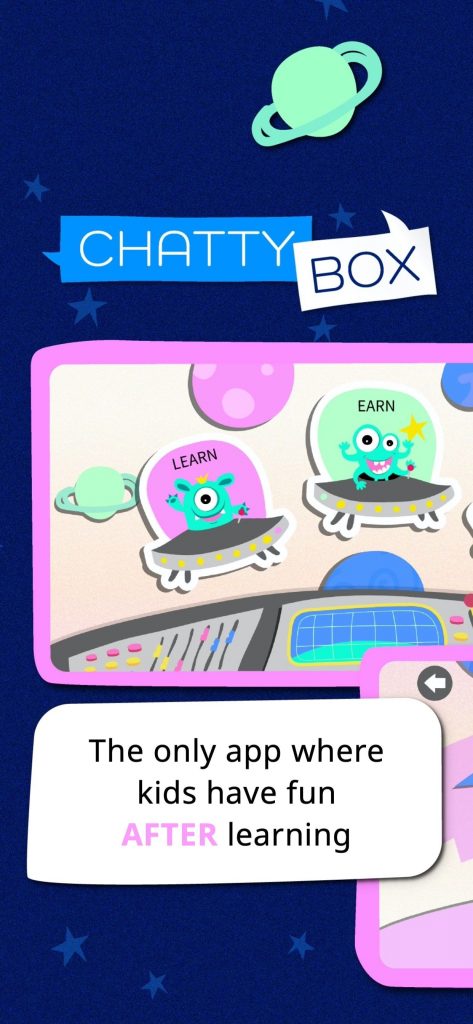 Regarding the most popular genre today, Hyper-casual games, we have The Ultimate Games. The Ultimate Games app includes a variety of games to play. The games are simple and easy to understand, but also challenging and exciting. When the client requested Alternative-spaces, we were asked to quickly develop an app in the golden niche, integrate several services into the existing app (In-apps, ADs, Analytics), and create an authentication and communication system with a dedicated server. Now this project has a great user base and more than 5 popular games in it.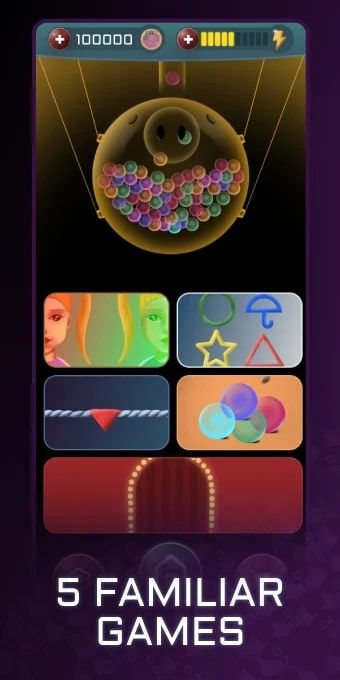 Wrapping Up
With mobile gaming becoming increasingly popular, it's important to be aware of the latest trends and innovations. Our article will help you figure out what mobile game app ideas are trending in 2022. Keep these things in mind when coming up with your own mobile game app ideas and be sure to find your particular niche and audience. And if you still have some questions or need a free consultation on building such an app, just drop us a line and we'll contact you soon.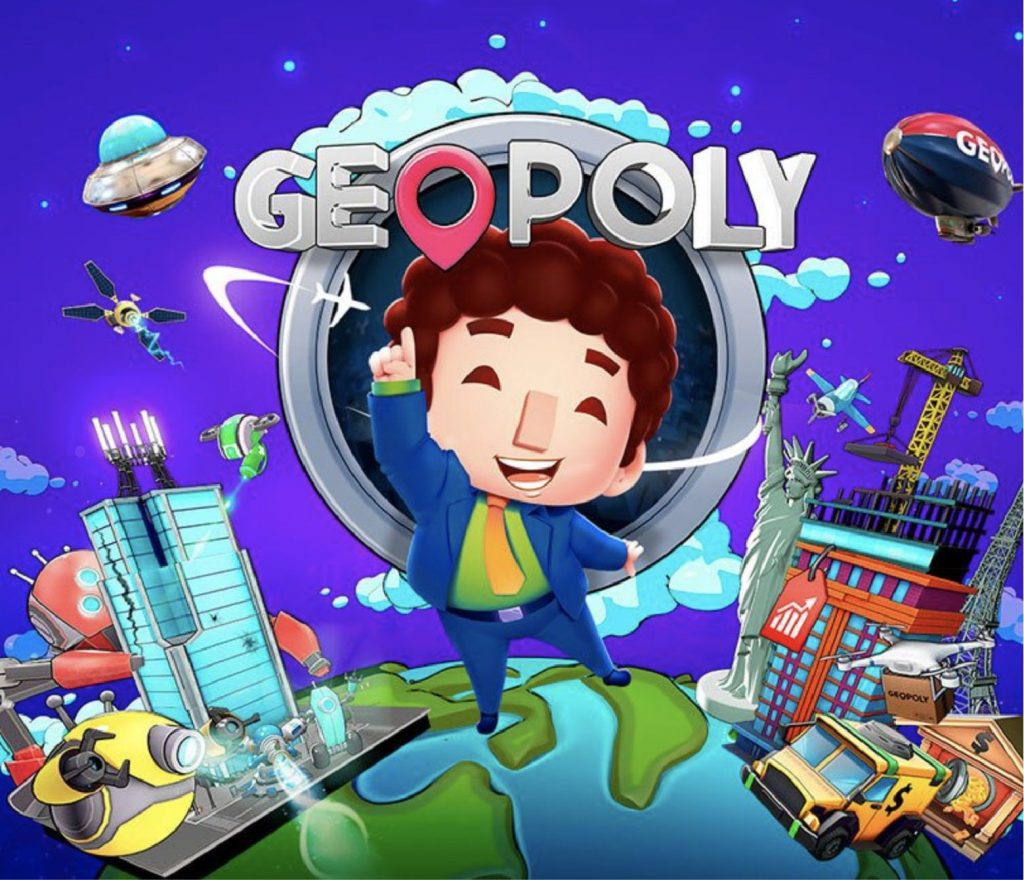 Content created by our partner, Onix-systems.
Source:
https://onix-systems.com/blog/mobile-game-app-development-ideas