New Opportunities with Amazon Echo Auto

In September 2018, a new device was announced for those who love smart features in their cars – Amazon Echo Auto. By January 2019, customers were already purchasing the device.
You can now use Amazon Alexa voice assistant while driving. Promoting safer driving is one of its most important features. You won't need to take your hands off the wheel while making calls or asking for directions. You can interact with the screen while you're driving and give voice commands to Alexa regardless of noise in the car.
In this blog, we will address the benefits of Echo Auto for drivers and beyond.
The Advantages of Alexa for Car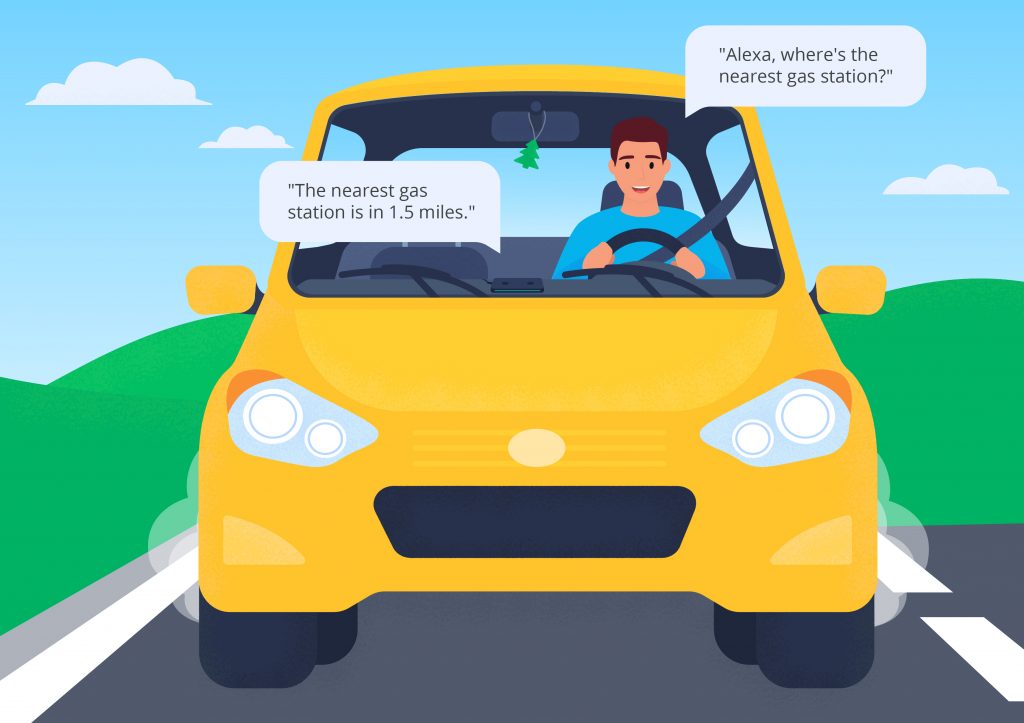 Let's see how the new Echo Auto is designed and how it operates.
An Artificial Head Measurement System (from HEAD Acoustics) that resembles some basic structures of human anatomy played a crucial role in the creation of Alexa for Car. This test-dummy spoke to the device for up to 18 hours at a time to "teach" it a set of different voice cues and queries. The team then made a recording of Alexa's responses and made a list of those questions which were confusing for it, to help Echo Auto perform better.
To use Echo Auto, the Alexa app has to be installed on your smartphone. The device itself is quite simple to use. There are only "action" and "mute" buttons. The device is small and elegant, with a design reminiscent of the slick Echo Dot and other Echo products. It's built with the blue light function to continue notifying you when Alexa takes your cues. After that, the gentle Alexa voice will respond to you in a matter of seconds.
Echo Auto has a built-in 8-microphone array. It can hear your voice commands from every corner of your vehicle, so the traffic volume is not a hindrance.
You can plug a Micro-USB power port into your car's inputs. The device will start as soon as you turn the ignition key.
You can link Echo Auto to Bluetooth. It's not a problem if your car doesn't support Bluetooth as there is an auxiliary cord which can be plugged into the device.
Comfortably seated on the driver's dashboard, Alexa Auto brings up to 70,000 Alexa skills into vehicles. (These can be understood as apps and let you connect to different services through Alexa devices.)
With the help of this "virtual friend," you can:
Connect to Alexa via your phone. (Your connection is made very quickly.) Answers are played back to you through your car speakers).
Ask it to find the nearest gas station, play music, open the garage door, check the news, and many more requests.
Enjoy listening to Amazon Music, Spotify, SiriusXM, NPR, Pandora or Apple Music.
Make calls, manage your calendar, create reminders, and add items to your shopping and to-do lists.
Create location-based automated actions Alexa can initiate when you leave the office or get home.
Ask for directions (Alexa will turn on navigation on your phone with Apple Maps, Google Maps, and Waze).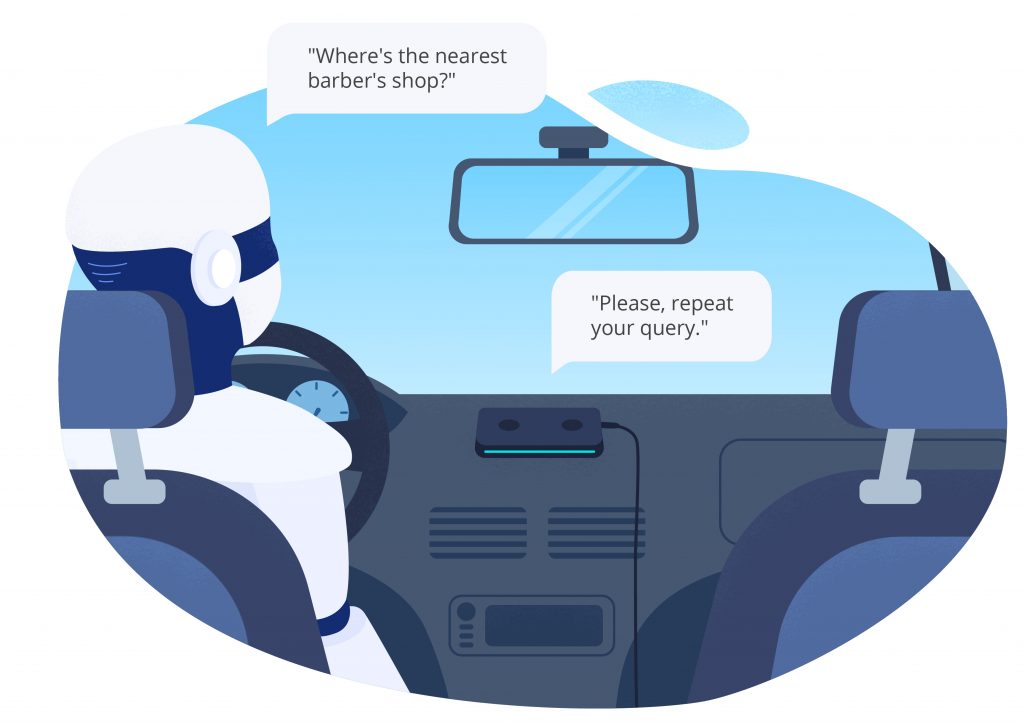 Creating a New Skill for Alexa Auto Can Be a Good Solution For You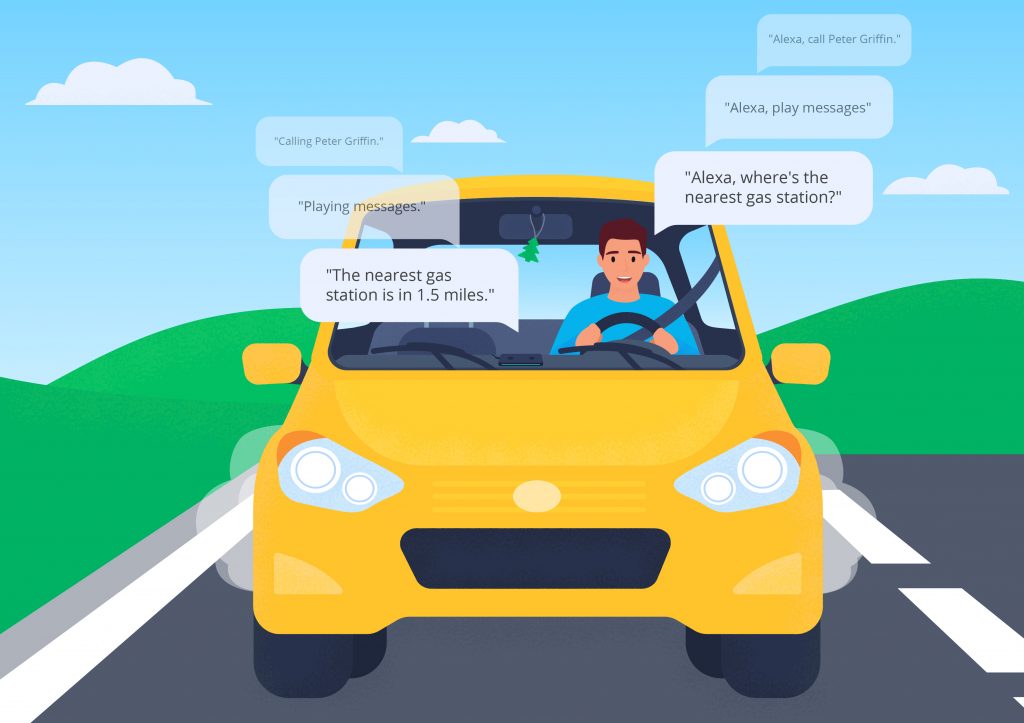 Alexa Auto is a useful device for busy drivers (especially for business people). For instance, when leaving the office, you can use the Drop-In function to connect with compatible Echo devices at home. Or you can get in touch with family to let them know you're picking up kids from day-care.
You can create new skills for your Alexa Auto as for any other Alexa device. If you create something great, you can earn money with your Alexa skills. There are multiple ways to monetize them. Some people make $5k-9k per month as a bonus.
You can also hire a software development company to build a brand skill for your business, e.g., with a narration of what your company produces. Such skills can significantly increase chances for the promotion of your company's products and services.
Conclusion
Echo Auto offers a number of useful smart features. This new device easily allows you to access music, open GPS or get news updates in your car. You can connect your Alexa-enabled vehicle to other Echo products located in your smart house. That means you can actually operate various smart home features right from the convenience of your car.
Many drivers will be buying Alexa Auto in the near future. Having a brand skill catering specifically to drivers' needs may give your business an edge over competitors. Alternative-spaces is ready to help you develop any skill you might need for your business purposes.
Content created by our partner, Onix-systems.