Top 10 Applications of Augmented and Virtual Reality in Business

Augmented reality (AR) and virtual reality (VR) have been around for some time. Amazon, Apple, Facebook, Google, Lenovo, Samsung, and others have been investing in the technologies. Experts have been making promises profusely. 2019 can be the year when AR/VR finally deliver on that all. Worldwide spending on AR and VR is expected to hit $20.4 billion this year.
AR technology combines digitally created data with that from the physical world. The user sees existing environments overlaid with computer-generated imagery. Accessibility on smartphones is one of AR's advantages, and it's actively finding applications in everyday life. The growing number of mobile devices, their extending functionality, and increasing Internet speed promote AR's expansion. According to Digi-Capital, mobile AR apps can reach 3,5 billion installed base by 2022. Therefore, more companies are looking towards using augmented reality in business.
A VR experience takes place in a wholly simulated isolated reality, which makes it an excellent medium for gaming or 3D films. However, virtual reality business ideas are not limited to those. With new powerful and affordable headsets entering the market, VR technologies are edging towards more widespread consumer use too.
AR/VR development is steadily getting easier and cheaper. 5G networks will facilitate superfast downloads and streaming, energizing VR and AR devices.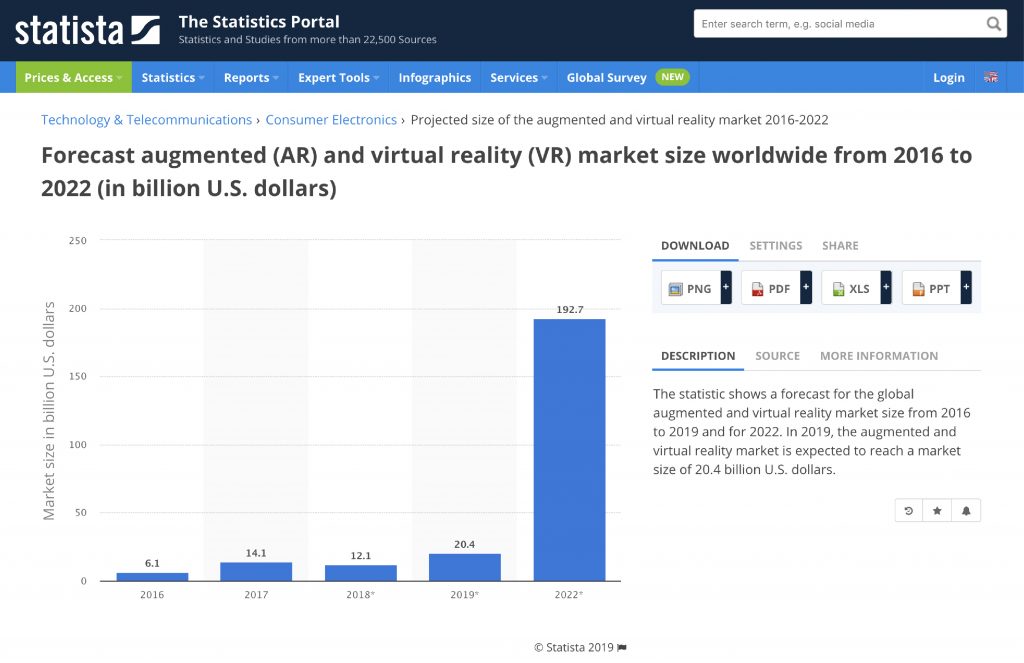 Both technologies are still in their emerging stages but hold immense promise for businesses even now. Moreover, an entrepreneur that enters the industry early improves the chances for success. Let's take a look at the most promising virtual and augmented reality business opportunities and use-cases.
Best Virtual and Augmented Reality Business Opportunities
1. Games, Leisure, and Entertainment
The viral Pokémon GO is still the first AR app that comes to most people's mind when they think of AR. Oculus Quest, the first all-in-one system built for VR, is predicted to drive a massive surge in demand for VR gaming. The revenue from it should reach $22.9 billion by the end of 2020. Simultaneously, more people are experimenting with different ways of playing and building social gaming scenarios with both VR and AR.
Companies can monetize VR games by selling them through stores or by charging brands for advertising. If you run an arcade center, investing in VR equipment and AR/VR games is going to bring in more customers and increase your revenue. AR/VR escape rooms are another promising business opportunity. Instead of building a real escape room, much less modeling several rooms as space stations, haunted mansions, etc., entrepreneurs can rely on modern technology. Varied VR experiences realized within a single physical space may be equally delightful for the customers.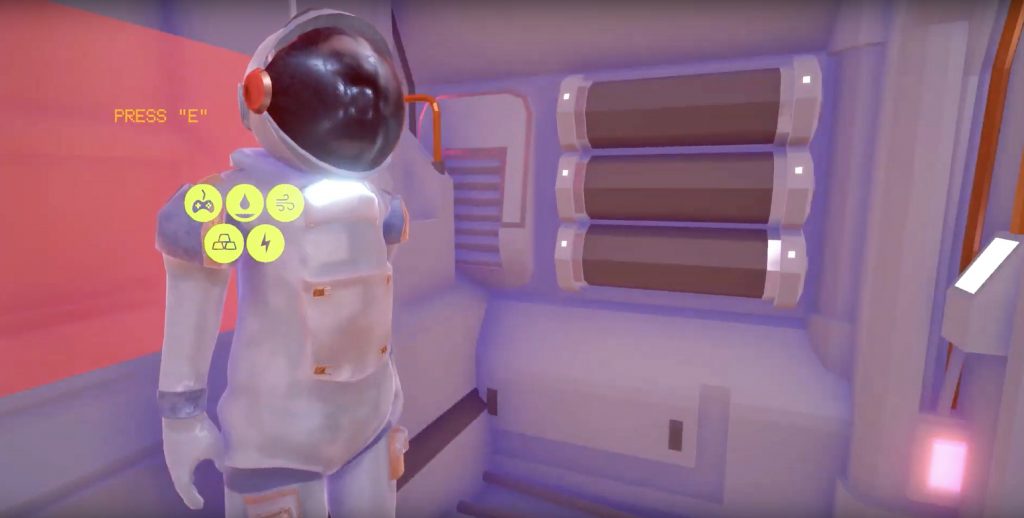 VR games that make a player use their whole body can be designed to help players keep fit or even lose weight. With AR, sports fans and experts can get valuable info, e.g., the trajectory of the ball and its speed, right at the stadium in real time.
VR has also started venturing into some segments of sports. VR pioneers believe that it should become a dominant component of the digital experience of major sports leagues. 360-degree video approach and VR capabilities will take live broadcasting of sports events, concerts, and other shows to new levels, providing exciting immersive experiences to aficionados around the world. Few companies are doing that currently, but the understanding of VR's benefits is gradually growing. So does the technology.Therefore, entrepreneurs looking to break into the industry by serving teams, fans, brands, et al. first, have plenty of opportunities to succeed.
Dating industry presents countless virtual and augmented reality business opportunities. Flirtar, the first AR-based dating app, lets users scan the surroundings in search of dating prospects like Pokémons. Enrich your dating app with AR/VR capabilities and draw inspiration from the best ones to improve the odds of success.
VR porn has been around for a while, and more romantic users can even date and wed anime characters in virtual reality. Virtual online dating lets users miles away from each other interact virtually. It's safer and cheaper as compared to IRL dates. Moreover, the novelty of dating in VR may attract people already tired of traditional services and help you stand out among the dating apps and agencies.
2. E-commerce and Retail
Augmented reality app development is about to reshape on- and off-line shopping. AR apps let shoppers interact with products and help in creating personalized shopping experiences. Imagine yourself walking around a store with a smartphone. On its screen, you'll see not only the prices, special offers or discounts but also the features and any additional details you wish to know about a product. In 2019, fashion and beauty brands particularly are expected to push the boundaries with AR and VR for shoppers who visit their stores.
eBay's tool using AR already facilitates shipping. Users hold the phone over an item and try on virtual boxes. Since 2017, IKEA's Place app has been enabling consumers to see how furniture would look and fit into their interior – without leaving home. The number of online shoppers wishing to do that, or to try on clothes without putting them on, and so on, will be increasing. That will lead to faster buying decisions, decreased purchases returns, and higher customer satisfaction.
Declining in-store purchases are pressing retailers to venture into the virtual world. It's also a chance for online retailers. There, a shopper can walk through a virtual store and look at goods as they would in real life. Businesses might run shops and ship products to customers without actually owning any real space. Big companies are even introducing VR payment systems where virtual shoppers can pay for items without stopping the VR experience.
3. Interior Design, Landscaping & Urban Planning
Apps like IKEA Place not only help to measure objects and walls. Designers and owners can test colors and other ideas and calculate the necessary materials and labor costs. Construction workers can bring to life blueprints and images for clients to see how their prospective homes might look.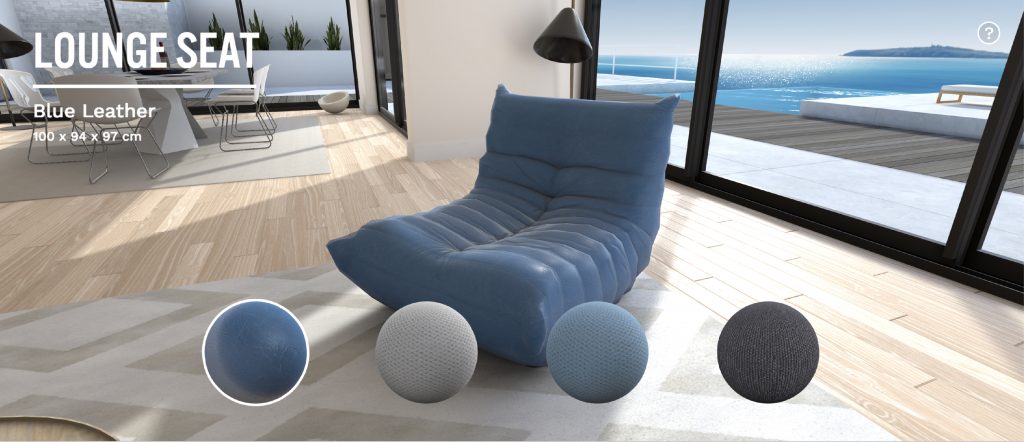 Similarly, an AR app can help with landscaping. VR offers a helping hand at creating plans for any construction. It also aids in presenting a design concept in a favorable light and visualizing the relevant data.
4. Real Estate
The Internet is the first place where buyers and renters look for properties. AR can help customers experience homes differently and save time. For prospective investors, AR lets showcase properties before they have been built or turn 2D blueprints into interactive 3D visualizations.
VR glasses and 3D shots of properties also create a good impact. Real estate dealings can be exhausting both for realtors and clients. VR can minimize the driving and walking to view multiple properties, the need to remember numerous details about each one, the stress of choice, and other frustrations. VR showcases of properties ensure good exposure, can gather millions of views, engage international buyers, and dramatically reduce the time to close a sale. A realtor can lead a tour through a property remotely and even see where the client is looking, addressing issues in real time. Exploring 3D plans through VR also bridges the gap between an architect's or designer's imagination and the real world.
5. Tourism and Travel
Tourism involves various transportation modes, hotel bookings, hospitality, tours and sightseeing, local experiences like cuisine or festivals, souvenirs, etc. Therefore, the industry abounds with augmented reality business opportunities.
Navigation is an obvious use-case. Google Maps has got an AR upgrade recently. Users can view the streets through their smartphone's camera, and the directions appear on their screen. GPS apps powered by AR might show tourist routes, translate the signs on the street, and give sightseeing tips. AR combined with Wi-Fi, beacons or ultra-wideband will facilitate indoor navigations. Airports, train stations, trade shows, shopping malls, and offices will become visitor-friendlier.
AR-enriched promotional materials and VR experiences featuring 3D videos of locations can empower travel companies to entice clients to buy trips. Cities and individual entrepreneurs should also employ AR in facilitating navigation and creating shows that draw tourists.
At museums and galleries, adding more in-depth information about exhibits or bringing them to life on a mobile screen ensures a fuller and more delightful experience. VR can give visitors even better educational and cultural experiences.
6. Education and Training
AR and especially VR can deliver realistic psychological and physical experiences through immersive real-life simulations in a safe environment. The technologies thus bring unlimited possibilities for teaching and learning processes.
AR technology makes schooling more interactive, engaging, and efficient. For instance, with AR applications, students can observe a 3D galaxy on their tablets or witness an extinct animal come to life. VR will help students to see scientific breakthroughs from the scientists' perspective or even make the discoveries in a virtual lab themselves.
VR training simulators are used in aviation, automotive, construction, energy, medical, and military industries, as well as by professional athletes. VR-assisted solutions reduce costs and boost training retention and performance. They also enable students to interact in a new way with other students and with educators in virtual classes.
If you are looking to use virtual reality in businesses and institutions related to education, there are many opportunities as well. For example, AR/VR can be a massive upgrade to a library. Enable patrons to view books in 3D or watch 3D immersive videos. A VR museum is likely to stand out and ensure steady attendance by proving experiences that transport visitors to other ages and places. Along with VR tours of an actual museum, you can offer live VR presentations for special events and create and sell unique VR content to other institutions.
7. Healthcare
The healthcare industry is a Petri dish for augmented and virtual reality business ideas. AR apps are already used for a variety of tasks, from helping patients to identify their symptoms to enabling surgeons to peer inside a patient's body without making large incisions.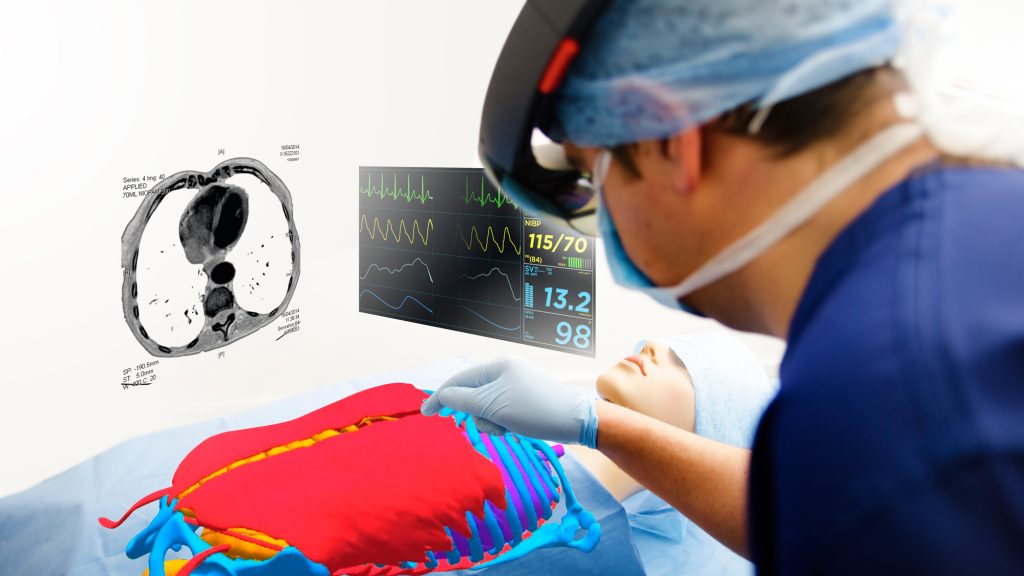 Ultra high-definition 4K displays and video gaming technology are paving the way for utilizing virtual reality in hospitals. A combination of VR, gaming software, and medical imaging procedures already offers simulation capabilities and detailed organ maps. Surgeons will be able to plan ahead and avoid previously unforeseeable issues. That'll minimize invasive procedures, reduce complications for the patients, and promote faster recoveries.
VR has also proven useful in diagnosing, treating, or at least easing the symptoms of dementia, depression, PTSD, phobias, autism, and other psychiatric disorders and pathologies. VR using medical haptic gloves makes even remote diagnostics faster and more effective.
8. Communication and Collaboration
Visualization is essential for projects in any industry. Without tables, charts, infographics, and other means of visualization, data, statistics, and analytics are not easy to understand, much less to share with people. AR provides an excellent tool for showcasing data by placing it in a visual context and bringing it to life. Eventually, VR will take visualization a step higher, providing immersive experiences to people studying and discussing data and prototypes.
When it comes to international partnerships, AR and VR also help to remove the barriers. The technologies can assist with translations or creating a common space.
VR enables people to attend conferences or shows virtually and brings live events to those who couldn't participate otherwise. Participants located around the globe share a VR experience at the same time, which again ensures more clear and productive cooperations.
9. Manufacturing and Occupational Safety
AR technology can facilitate and accelerate processes at factories. AR enables engineers to demonstrate prototypes, construction sites, etc., and share their vision. AR markers on equipment help to monitor the work in progress. Digital maps and plans save time and promote understanding. AR glasses can give manufacturing and field workers real-time data that helps to reduce errors and improve accuracy, safety, and quality.
Virtual reality mimics real-life scenarios minus the risk. Therefore, it is becoming a standard training tool for employees who have to deal with physical danger. Mining companies can use VR to train employees without sending them underground.
Using VR for visualization or modeling minimizes the need for 3D printer modeling and further facilitates the work. Enterprises are already combining AR, VR, and live IoT sensory data to create a digital replica of a physical asset. Such 'digital twins' will transform the way to do many jobs and deal with many problems. They'll allow inspecting the objects in VR without visiting remote or dangerous sites. For example, an engineer located ashore can use a digital twin of a malfunctioning wind turbine to identify and fix the issue in real time.
10. Advertising & Marketing
Creative use of AR can strengthen customer relationships while increasing the propensity to purchase. Delightful content motivates customers to use a brand's mobile application regularly. Unique and fresh AR experiences offer a chance to surprise customers and competitors that don't do anything like that yet.
Alternative-spaces has leveraged augmented reality to enhance its promotional materials. Alternative-spaces AR mobile app reveals vivid details of our printed booklets, allowing to tell the company's exciting story in a corresponding format. The users just point their mobile device at a page – and it goes alive.

An AR app turns a shopping mall into an amusement park. Kids and adults interact with virtual characters, play games and win prizes, and will come back for more.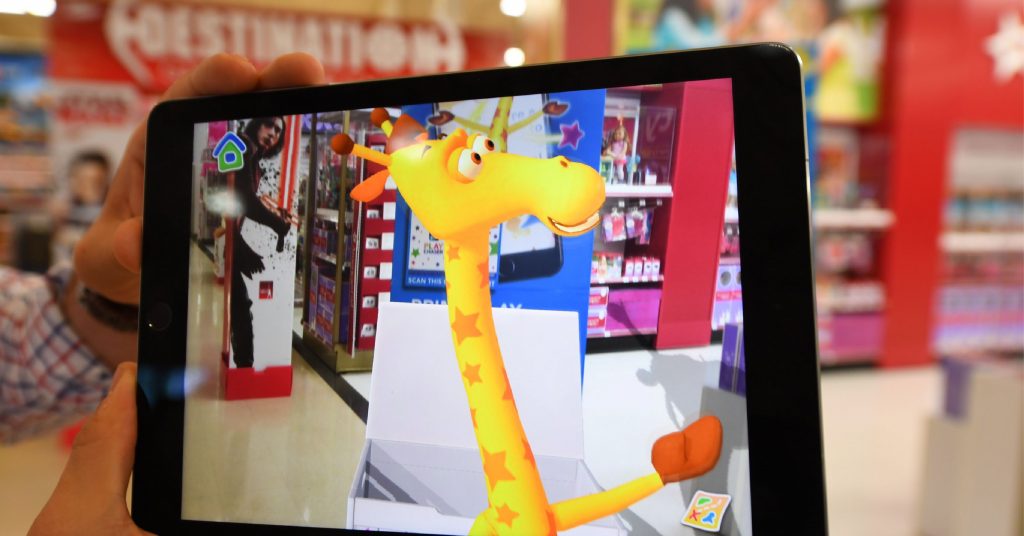 See video at:
A virtual experience grabs 100% of the user's attention, which means advertisers can pitch their message precisely. Just like PCs and then smartphones, VR is going to become the next significant computing platform, and a battlefield for marketers and brands. Why not grab a unique business opportunity early on? If you own an influential blog, website, YouTube channel or social network, you can start with charging for reviews and ads of VR products or receiving commissions on any products sold through the ads on your platform.
The Takeaway
This article lists a few examples in only ten areas that can be revolutionized by augmented or virtual reality. The technologies are already transforming the way people work and interact with customers, colleagues, and the world. AR and VR will be increasingly used in gaming, employee training, and hi-tech shop displays. Healthcare, education, and entertainment industries are the apparent champions. VR will be increasingly applied in industrial design, manufacturing processes, construction, fashion, social media, and art. Both AR and VR have enormous marketing potential that is only in the initial stages of unlocking.
Like everything these days, the technologies are going to mature at a rapid pace, involving state-of-the-art graphics, animations, smell, sounds, and haptic feedback. Evolving user experiences will be generating more virtual/augmented reality business opportunities in tourism, real estate, military, and even banking domains. More revenue streams and ideas are yet to discover. The question is whether you want to be a trendsetter or a follower of the trend.
Those who take advantage of new opportunities earlier are more likely to succeed. Would you like to empower your business with a progressive solution? Do you need a VR-based training software or AR add-on to an existing application? Alternative-spaces has an experienced team to take your project from concept to market.
Content created by our partner, Onix-systems.