What Fitness Tech Trends Will Emerge in the Coming Years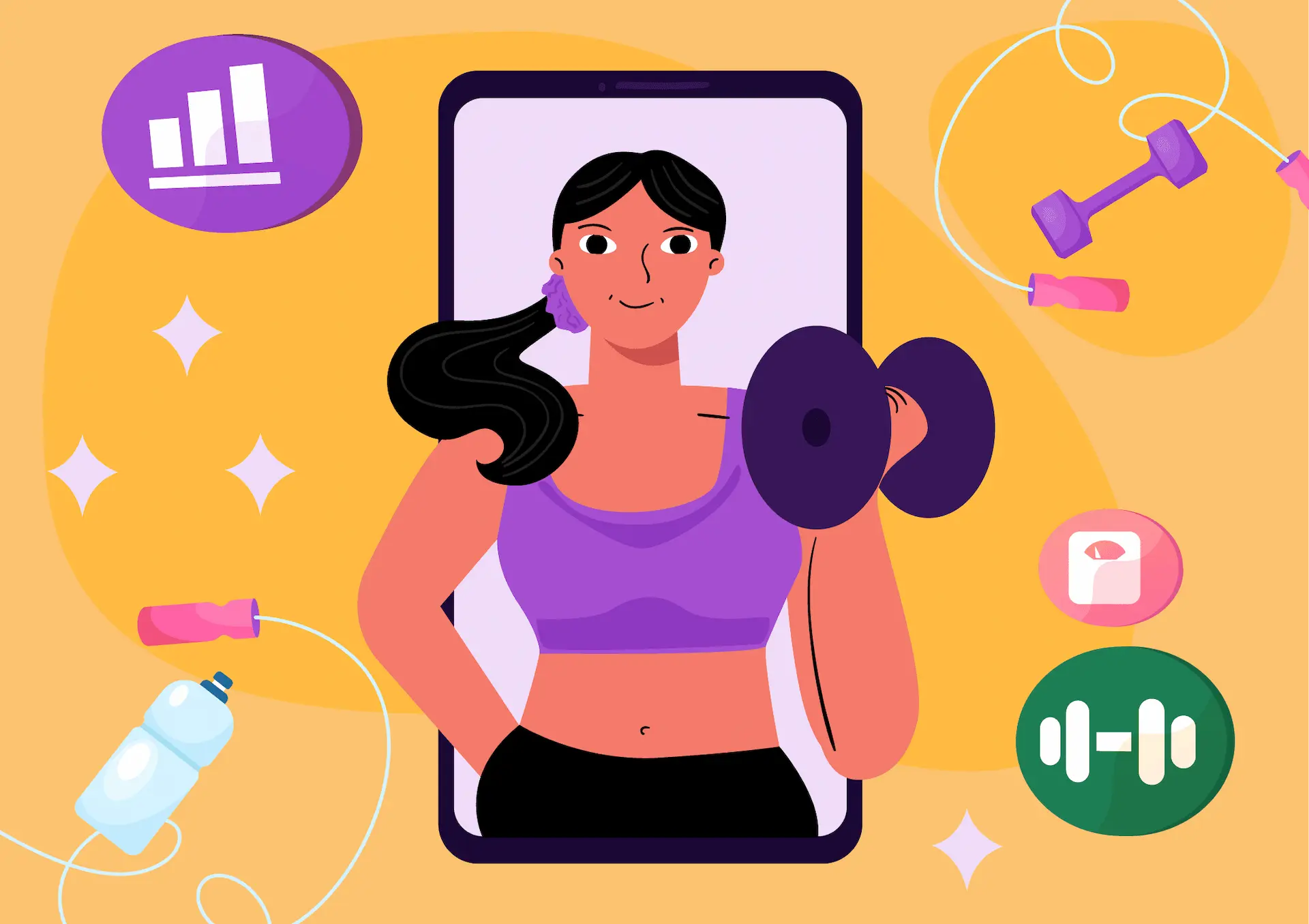 As the industry continues to evolve and grow, businesses must keep up with emerging fitness technology trends to stay competitive. The challenges of staying ahead of the curve are particularly true for startups and medium-sized companies that often lack access to big data resources. Therefore, understanding what's on the horizon is critical for success in this rapidly changing landscape.
Table of contents
This blog post will look closely at the top fitness tech trends likely to impact the digital fitness industry in 2023 and beyond.
We've teamed up with Alternative-spaces experts who worked on fitness product development to get their opinions and prepare a list of top fitness trends upcoming. We provide you with real-life examples and demonstrate how our Alternative-spaces team's exceptional experience helped our clients to achieve great results.
By exploring these exciting innovations, startups and medium-sized businesses can position themselves strategically to remain profitable even when faced with unexpected consumer behaviors or preferences changes in future years.
Read on to learn more!
Digital Fitness Market State in 2023 and Beyond
With digital fitness technologies rapidly advancing, the sector is projected to reach a market size of $79 billion by 2026, fueled by increasing consumer demand for personalized fitness experiences.
Advancements have driven the growth in the digital fitness market in wearable sensors and trackers, such as smartwatches, heart rate monitors, activity trackers, and other connected health devices.
These devices can capture data on physical activities such as running, biking, or weight lifting; provide insights into nutrition habits; monitor sleep patterns; detect health issues, and offer personalization options such as customized goals and feedback. The ability to accurately measure metrics associated with physical activity allows users to create their own tailored fitness plans for improved performance or health outcomes.
The rise in popularity of mobile applications has also played a pivotal role in driving growth in health and wellness technology. Smartphone apps have made it easier for users to access personalized information on dieting, exercise routines, sleep patterns, mental healthcare, and more – allowing them to better manage their overall wellness without having to visit a gym or consult with a physical trainer. There are currently over 250 million monthly active users worldwide using digital fitness apps across both iOS and Android platforms – with this figure expected to grow exponentially over the next few years.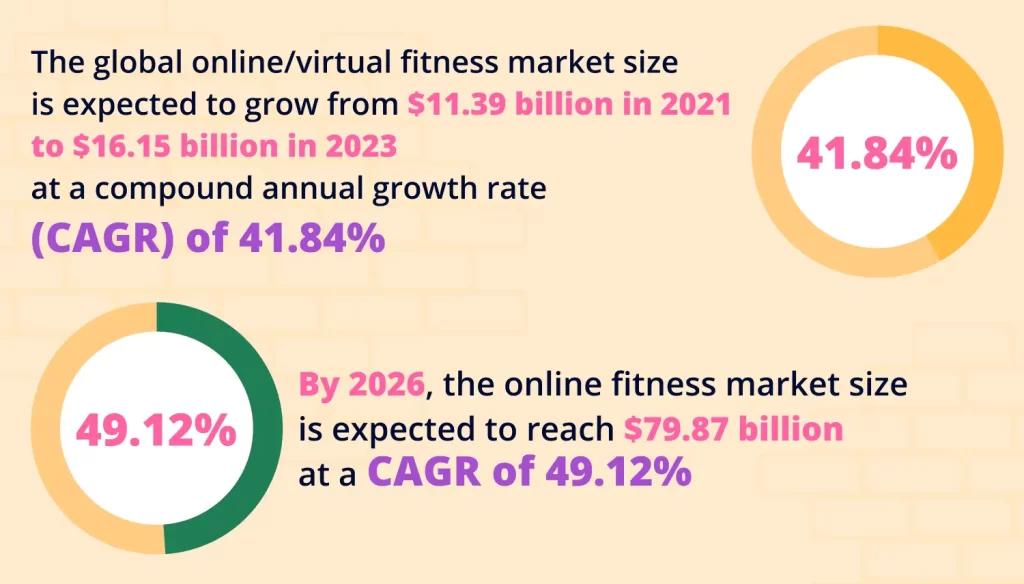 Additionally, streaming services such as YouTube or Netflix provide users with access to virtual fitness classes from home – which has contributed significantly towards shifting traditional gym activities into the virtual world. This shift has allowed businesses within the sector to cut costs associated with renting out studio space while providing customers with more convenient access to online instructors from around the globe.
Lastly, tech giants such as Apple and Google have also recently entered into the industry – investing heavily in wearables technology coupled with their robust AI systems for personalizing user experiences even further.
For example, Apple's "Fitness+" subscription service offers guided workouts from certified trainers along with real-time metrics on user performance via its new watchOS 9 operating system. Additionally, Google's Fitbit acquisition places it firmly on course to compete directly against Apple's offerings in terms of advanced wearables technology integration alongside its own cloud-based AI system for personalizing services even further based on individual user needs.
Overall, these fitness technologies highlight an exciting future for digital fitness that promises continued innovation and disruption across multiple sectors worldwide while offering consumers unprecedented opportunities to achieve their long-term health goals through personalized virtual experiences explicitly tailored just for them!
Thus, let's look at the most promising fitness technology trends our experts share below.
Wearable Technology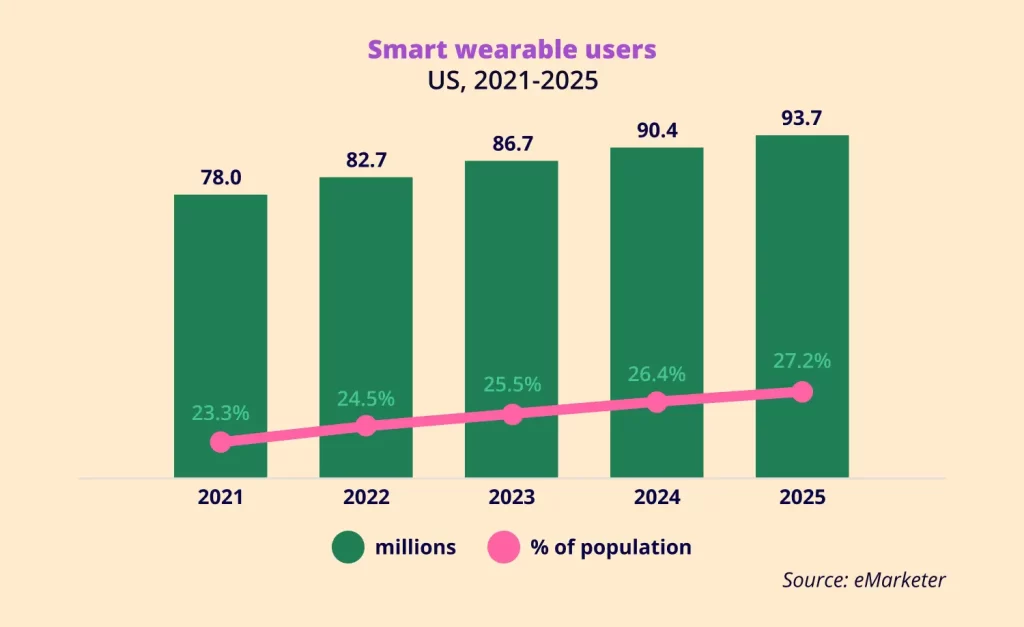 As you can see in the graphic above, the fitness wearable market is growing steadily from year to year, making this technology a number one trend.
By 2023, fitness trendsetters will show just how innovative fitness can be with all the latest wearable technology. From fitness trackers that observe vital signs and provide fitness insights to fitness clothing items made with built-in features, fitness enthusiasts will indeed have the best tech options for tracking their performance. Not only will fitness fans be able to stay on top of their activity level throughout the day, but they'll also be able to access personalized fitness programs tailored for them based on the data analyzed employing Machine learning and artificial intelligence.
In particular, 2023 and beyond will bring even more creative ways to use fitness wearable technology, from smart gloves that can measure fitness data while training to fitness trackers that integrate medical fitness diagnostics.
Moreover, wearable technology can be used in different sports and fitness activities in 2023.
For example, it can be used in swimming workouts and smart training plans. Alternative-spaces has already implemented this technology for the Phlex swimming app and received impressive user feedback. With the introduction of Phlex, swimmers now have access to a technological breakthrough to help optimize their swim technique and maximize their performance.
The system seamlessly enables users to connect their wearable devices with a mobile application, providing comprehensive insight into the user's stroke technique for even easier progress tracking. Comprehensive data about the swimmer's motion is then produced and analyzed for pinpoint accuracy that can be compared from session to session.
In addition, real-time feedback based on their technique during training can offer an intuitive way to develop the perfect form and make improvements faster. With this new technology, anyone passionate about swimming can access customized coaching and analytics for an enjoyable training experience.
So, wearable technology is an essential tool for monitoring fitness goals and workouts for those looking to stay ahead of the fitness trend curve in the coming years. The possibilities of wearable technology in fitness continue to expand by the day, and it will play a significant role in fitness for years to come.
Hybrid Fitness
Hybrid fitness trends are the talk of the fitness world as we approach 2023. From virtual classes to online fitness programs, hybrid fitness offers something different from what you usually find at the gym. It's a mix of digital and offline fitness, allowing fitness enthusiasts worldwide to benefit from physical and mental strength regardless of location.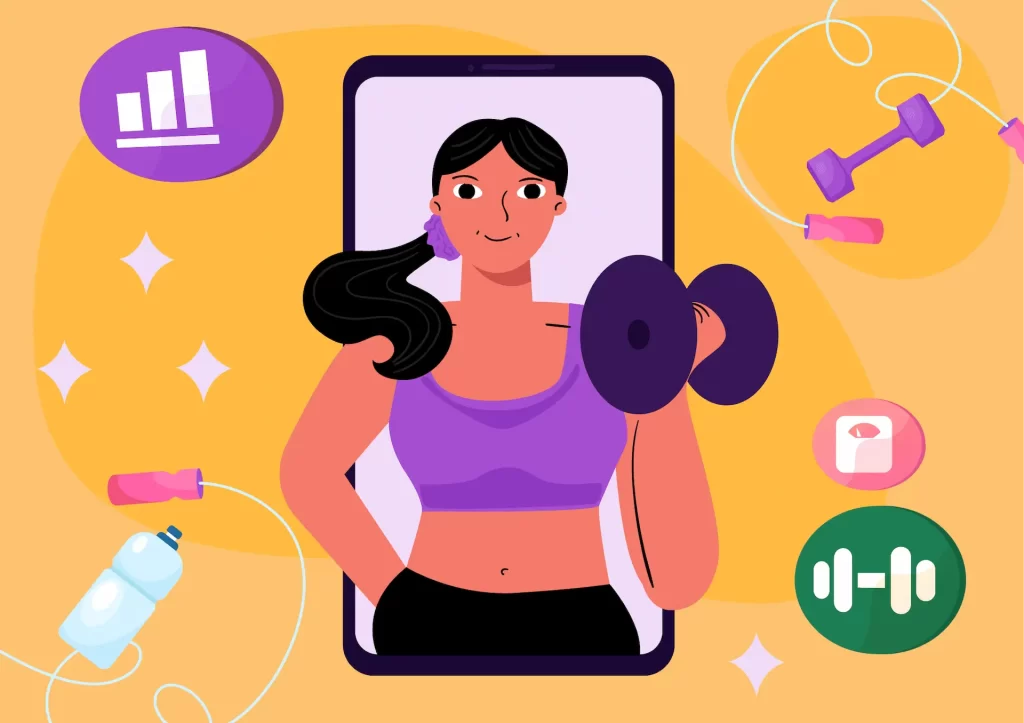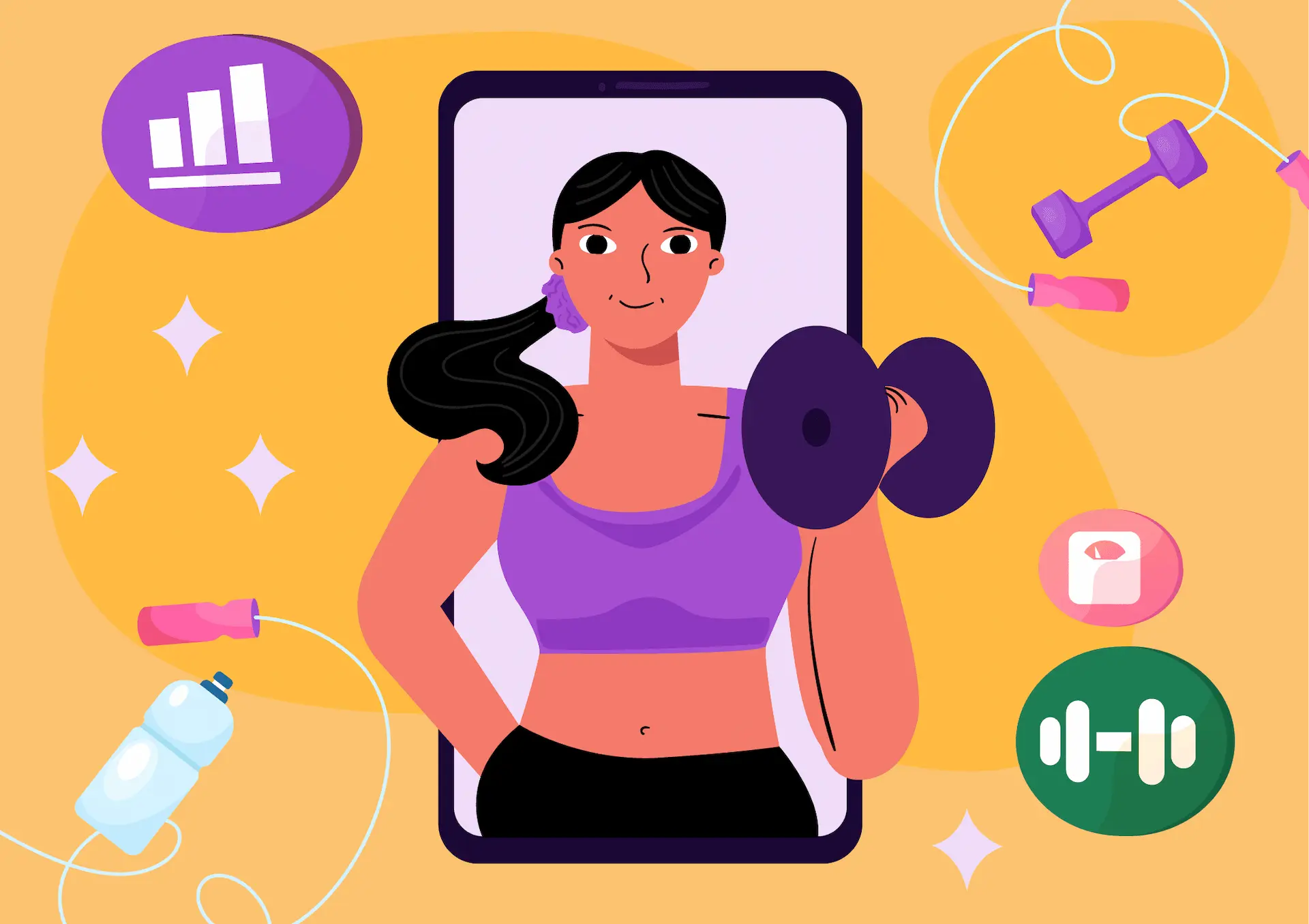 With hybrid fitness, users have increased flexibility and customization regarding tracking and managing their fitness goals. For example, lots of running (and not only) marathons use hybrid fitness – they all take a similar distance in different locations, share the data from their wearable devices and rate the results. Hybrid fitness also makes it easier for people to access athletic programs, such as running groups or climbing classes, regardless of their fitness level or geographic location.
Allowing all types of fitness fanatics to join in on dynamic and challenging workouts from home or anywhere is an attractive element of hybrid fitness that makes it one of the hottest fitness trends today.
Fitness Community Apps
Fitness trends come and go, but fitness community apps are likely to have a lasting impact on fitness in the years ahead. These social media-inspired fitness apps are designed to help users stay motivated in their fitness journeys by connecting them with thousands of like-minded fitness lovers worldwide.
Whether users seek tips, recipes, encouragement, or accountability from their fitness friends, these fitness community apps offer a variety of ways to connect – from online group fitness classes to virtual challenges. With so many benefits for fitness sounders available through community apps, there's no doubt these innovative platforms will continue influencing fitness trends over the next few years.
Famous fitness community apps examples include Endomondo, Nike Run Club, Strava, and Fitocracy. Each app allows users to track their fitness journey, share their progress with friends and key fitness influencers in their communities, and keep up to date on the latest fitness trends around the globe – making them invaluable tools for any fitness enthusiast.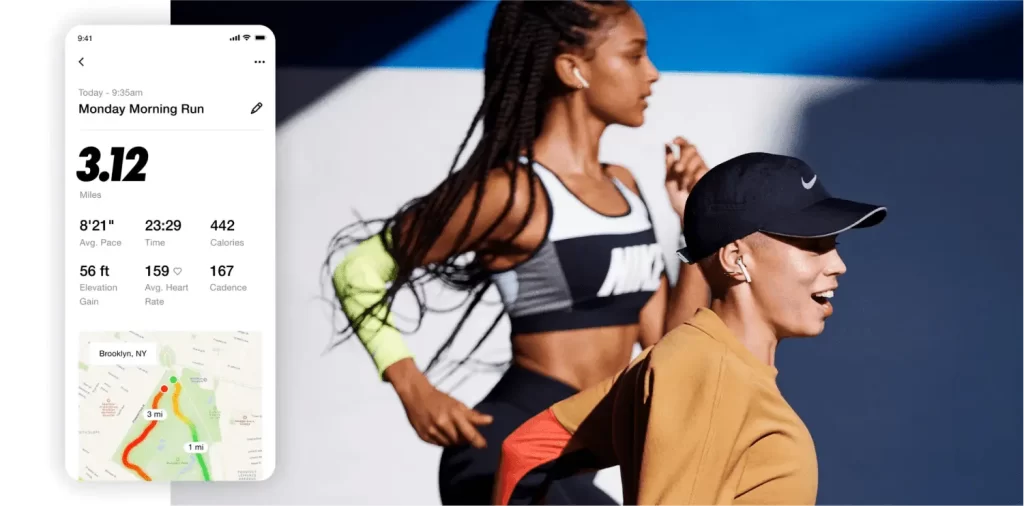 Gamification
Gamification has become a fitness industry trend as fitness apps increasingly incorporate elements like achievements, leaderboards, and rewards to make workouts more fun and engaging. Gamification motivates users to stay on track by continuously promoting friendly competition and challenges that keep the user's fitness journey exciting and enjoyable.
From a business perspective, gamified fitness apps are attractive because they can increase an app's user engagement while also helping attract more users due to their unique approach to fitness tracking. Furthermore, integrating gamified elements increases a fitness app's usability as users have better incentives for continuing to use it in the long run.
The Strava app is the perfect example of keeping workouts entertaining and engaging. By incorporating game-like elements, such as community leaderboards, awards for achievements and personal records, and badges to make days/weeks/months more challenging, Strava truly stands out from other fitness tracking apps.
Each time members use the app, they compete against themselves and others in the Strava community – providing that extra motivation and sense of accomplishment often lacking when people work out alone. This personalized competition helps to create an enjoyable atmosphere which can help to build fitness habits that last.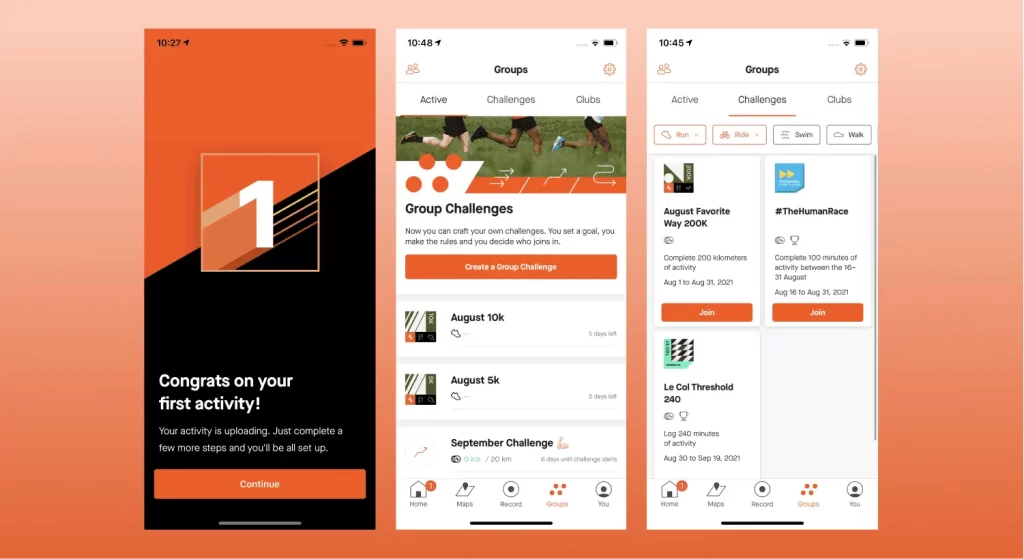 Virtual Reality Workouts
The fitness industry is always filled with new trends, and the current trend of virtual reality fitness workouts is no exception. As fitness enthusiasts look for more creative and engaging ways to stay fit, VR provides an innovative solution.
Virtual reality fitness creates simulated settings like running in a park or biking on a mountain trail that can be catered to the exact fitness needs of an individual, making them an ideal choice for fitness beginners or experienced fitness fanatics alike. Not only are they innovative and convenient, but virtual reality workouts can also be used as a form of entertainment while still exercising.
AR and VR in fitness apps provide users with an immersive fitness environment that supports an exercise regime tailored to their individual needs, ranging from virtual yoga classes and cardio and strength workouts to martial arts and Zumba.
Some of the examples include FitXR's boxing and dance fitness games, Holofit's rowing and cycling simulator, as well as Runtastic Reality's fitness suite, which offers real-time 3D avatars with customized music and coaching. These virtual reality fitness apps are perfect for those looking for a more stimulating way to work out from the comfort of their own home.
Meditation and mindfulness technology
As fitness trends continue to develop in 2023 and beyond, one of the hottest emerging areas is mental health app development in combination with digital fitness. Recent studies show that there has already been an astonishing increase in the use of mental health apps since 2020, with a projected 66 million Americans actively using these applications by 2023. Research also points out that utilizing mental health apps can significantly improve symptoms associated with common mental illnesses, such as anxiety and depression while decreasing stigma around accessing professional help.
This makes it clear why we can expect a massive surge in popularity for such apps by the year 2023 and beyond – they simply provide valuable tools to help people take control of their mental health during fitness training.
The combination of fitness with yoga, mindfulness, breathing, and relaxation practices allows fitness fans to find a holistic fitness experience tailored to their needs. Technology is being used to make these practices simpler than ever before; many fitness apps are integrating meditation elements, including audio instruction and programs dedicated entirely to meditation and stillness.
Examples of these types of apps include Aura, Simple Habit, Inspire, and Omsom. These apps offer guided meditations that focus on various aspects ranging from stress relief and relaxation to gratitude and self-care practices. Many users find that by engaging in short, daily meditation fitness practices, they can improve their overall fitness and mental health.
Advanced Fitness Apps
Fitness apps have been an incredible tool to bridge the gap between fitness professionals and their clients, such as providing access to individual fitness plans, secure fitness data sharing, nutrition tips and recipes, progress tracking modules, and even fitness challenges.
Despite these wonderful features, many fitness apps are overwhelming with the sheer amount of content available. Innovative app developers are working on improving user experience by incorporating artificial intelligence and machine learning into fitness apps to make information more accessible than ever before. With AI development still in its infancy, it's hard to precisely predict the future of fitness apps. However, we have insight that fitness tech companies are complex at work, pushing the boundaries of fitness tracking and health education.
In fact, Alternative-spaces experts have recently worked on the Healthy Freelancer app that teaches users (mostly freelancers with a sedentary lifestyle) how to live a healthy life and plan regular exercise. Such apps are trending among users now and get awesome feedback from users around the globe.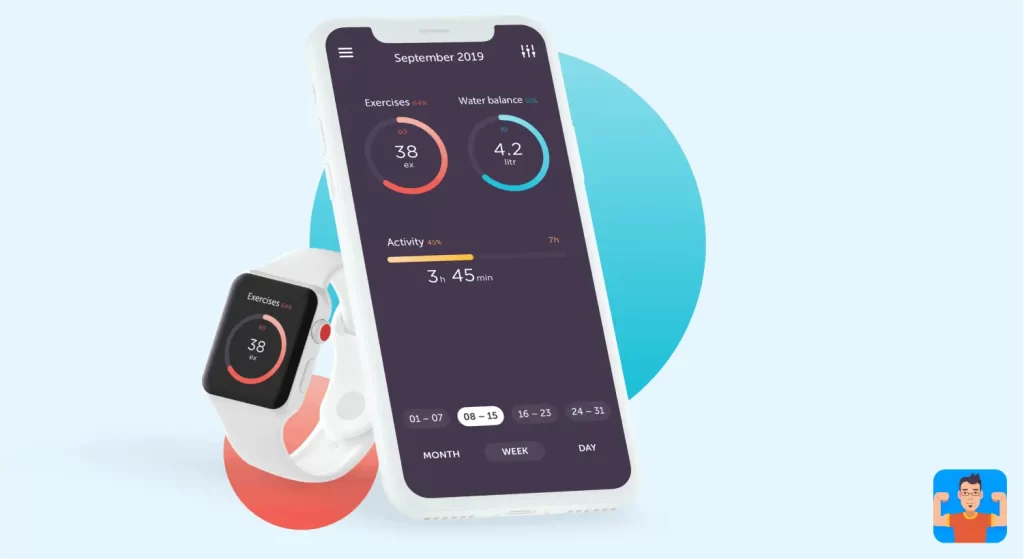 One more interesting fitness app we've been working on is LiftSync. LiftSync is an innovative fitness app designed to help athletes stay motivated and on track with their training programs. The app allows users to track their routines, monitor their progress, and compare workouts between different athletes.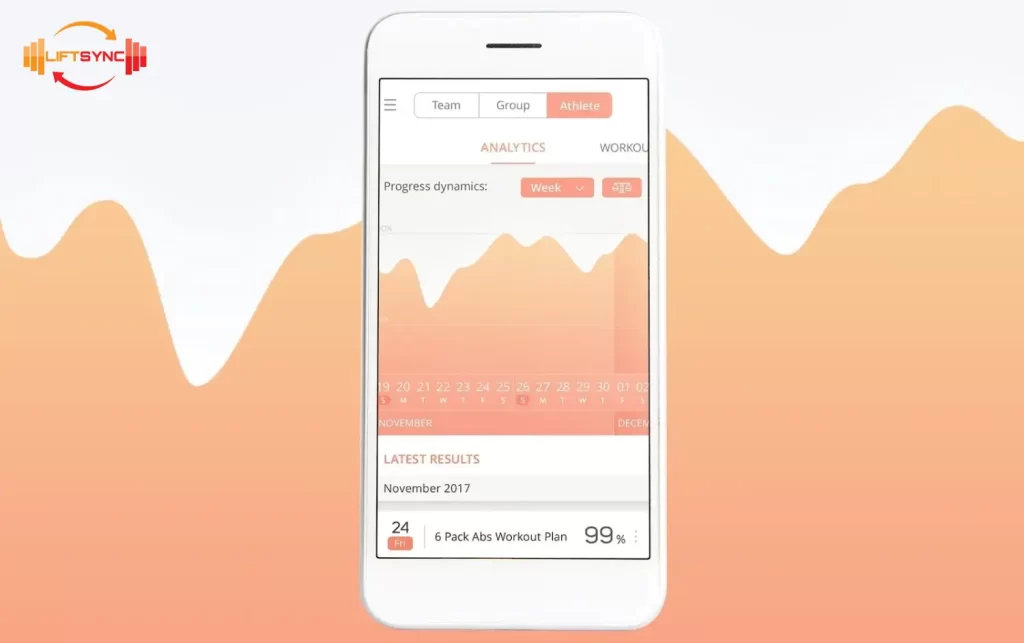 With an intuitive design and user-friendly interface Alternative-spaces created, LiftSync makes it easy for any athlete to quickly and efficiently set goals, track their progress, and achieve the best results. Additionally, the app provides a way for trainers, coaches and athletes to work together to optimize performance by offering specialized advice and valuable feedback. As if that wasn't enough, the app provides access to expert exercise tips and motivational messaging to keep users engaged. LiftSync is quickly becoming the go-to choice among fitness enthusiasts worldwide, with so many great features in one convenient package.
Therefore, if fitness apps and platforms once focused on helping people reach their fitness goals, they will now be better suited to optimize users' lifestyles. These fitness apps and platforms will provide users with the education, resources, and built-in support networks needed to commit to healthy habits that are right for them rather than relying solely on a rigid fitness program.
Fitness Live Streams
Fitness live-streaming apps are emerging as the latest fitness craze. From virtual yoga sessions to boot camps while at home, fitness enthusiasts can get their fix without breaking the bank or leaving their comfort zones. With access to professional advice and various activities at their fingertips, fitness live-stream apps offer much convenience and flexibility for those looking to find a workout that is just right for them.
Live streaming apps make this more accessible than ever, allowing fitness instructors and studios to stay connected with their members and reach out to potential new ones. By hosting live streams through a membership site or going live on YouTube and other social media channels, fitness studios can keep their members informed – while also building trust and credibility in their fitness business.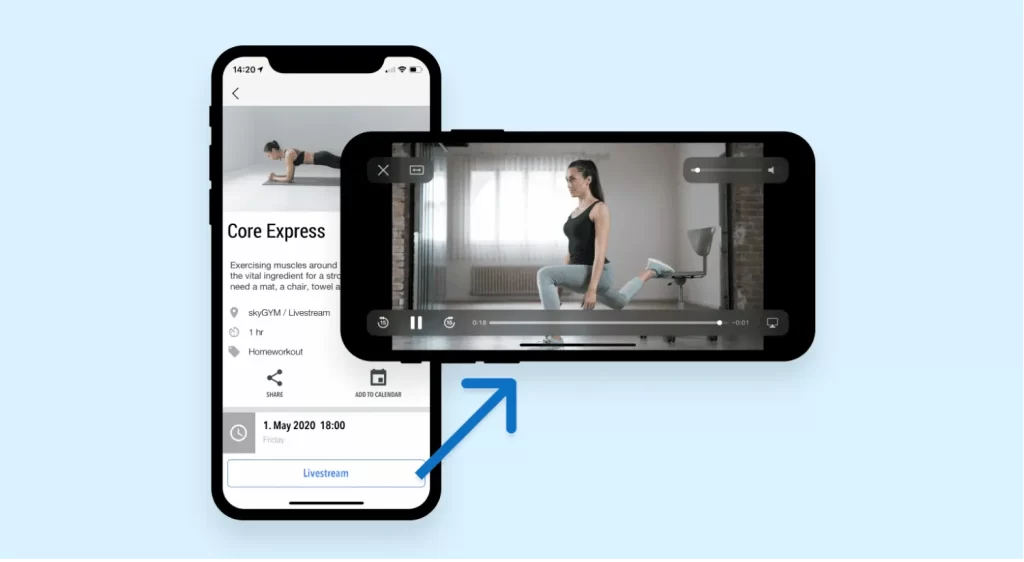 Wrap up
The fitness industry is constantly evolving as new technologies, products, and trends emerge. As we move into 2023 and beyond, these trends will significantly impact how we think about fitness and health. From VR workouts to mental health training, it's clear that the future of fitness is looking very bright. So, keep an eye on these hot trends to stay ahead of the curve.
Therefore, if you look for a technology partner to make these trends come to life for your project, get in touch with our team, and we'll build something meaningful together.
FAQ
1. What are the benefits of incorporating digital fitness trends?
Incorporating the latest digital fitness trends can help companies to keep users engaged and motivated. The benefits range from a more streamlined experience with added convenience to helping users stick with their fitness routines due to an improved overall user experience, mainly through gamification, personalized content, and technology innovation.
By creating visually appealing, user-friendly interfaces that can quickly track progress, combine different fitness categories into a single app, and provide expert advice in real-time, digital fitness trends have revolutionized how people approach exercise.
2. How will these trends impact the future of digital fitness?
As we look ahead to 2023, digital fitness is expected to become an increasingly popular way of staying healthy and active. With the convenience and advantages of virtual fitness programs, such as working out anywhere and at any time without having to trek to a physical gym, it's no wonder why this trend is quickly gaining traction.
In the future, users can easily access reliable, affordable digital fitness options from their homes or favorite park. Plus, with numerous customization features available in many programs, users can tailor their workouts based on their goals and personal preferences. Undoubtedly, the trends that emerge in digital fitness for 2023 will pave the way for more accessible and convenient ways of staying physically fit in the future.
3. What are some other fitness trends to keep an eye out for?
The most prominent digital fitness trends were covered in this article. But what else is on the horizon? Watch out for any online apps that include integrated progress trackers, advice from real professionals, and virtual coaches for personal training. Utilizing top technology, these applications could deliver individualized assistance to stay motivated and on track with your fitness journey! In addition to this, be sure to look out for 3D-simulated workouts that try to replicate an in-person experience as closely as possible.
Content created by our partner, Onix-systems.
Source:
https://onix-systems.com/blog/top-trends-that-will-impact-digital-fitness-industry