Pitfalls and Springboards of Mobile App Monetization – Part II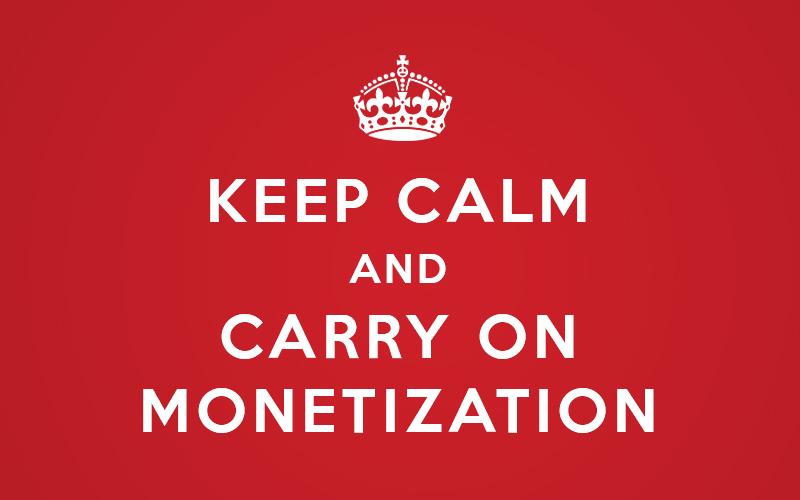 The first part of this article was dedicated primarily to app monetization tips with the choice of marketing and monetization strategies. We hope this part will be interesting and useful since it deals with:
Common advertising mistakes
Monetization solutions providers
The importance of knowledge and creativity in mobile app monetization
Advertising Mistakes
In-app advertising is one of the most effective app monetization models. However, be careful not to cross that thin line between generating sufficient revenue and excessive advertising. If the ads are intrusive or irrelevant for users, you'll risk losing your audience and thus any chances for further monetization of your product.
There are additional concerns related to each of the three main ad formats available for app developers:
Banner ads are typically located at the top or bottom of an app screen. Full-screen static ads and videos (especially non-skippable) are the most hazardous to the user experience. There is also a banner blindness problem: the users either ignore or become annoyed with them. For these reasons, banner ads are generally considered to be less efficient than other formats. Some even regard the use of banners as a mistake. Unfortunately, most consumer apps are still better designed for banner ads.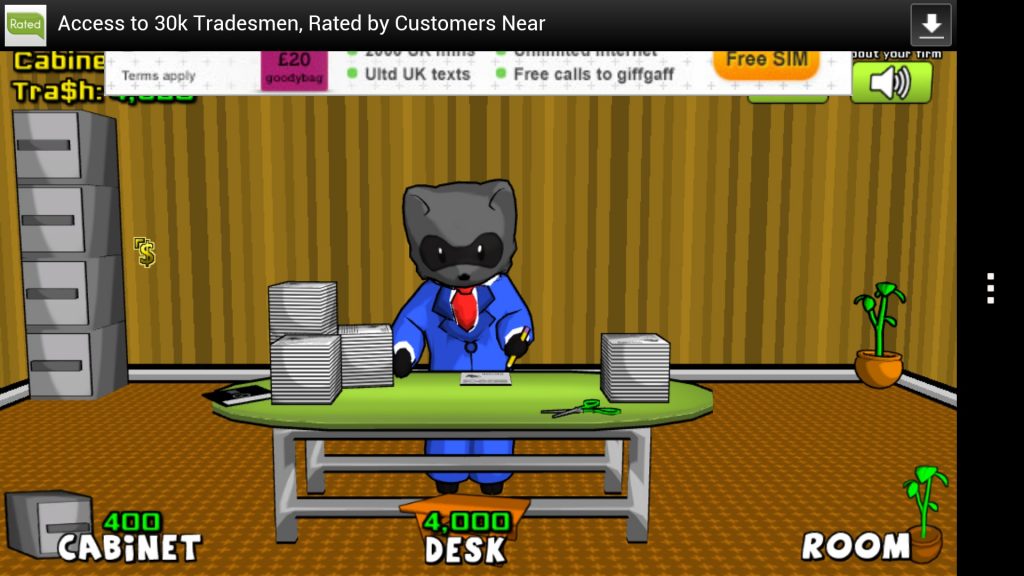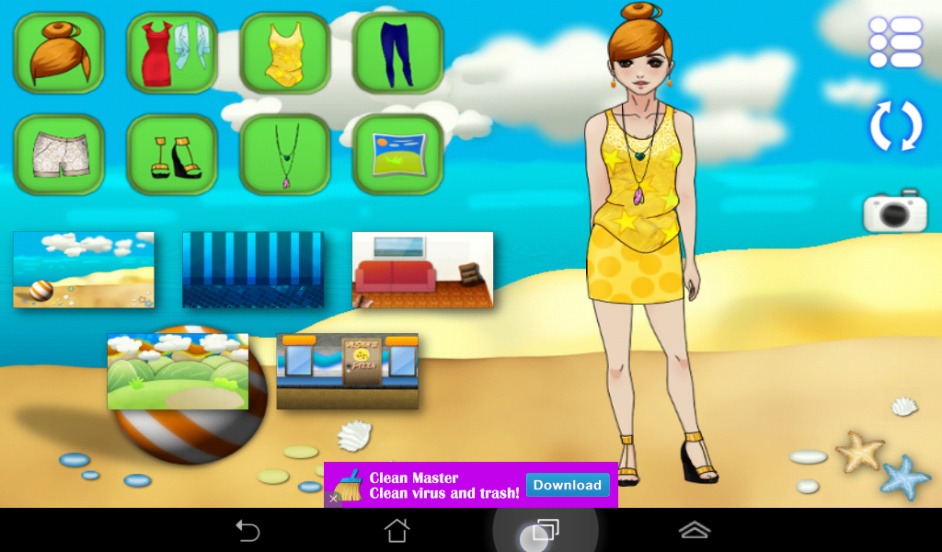 Interstitial ads, or typically interstitial videos, are inserted at transition points in an app. They appear to be more like TV commercials. Users can either skip an ad or click it to proceed to the partner content. This format is used mainly in games, where interstitial ads viewing is often rewarded with in-game benefits or access to paid content.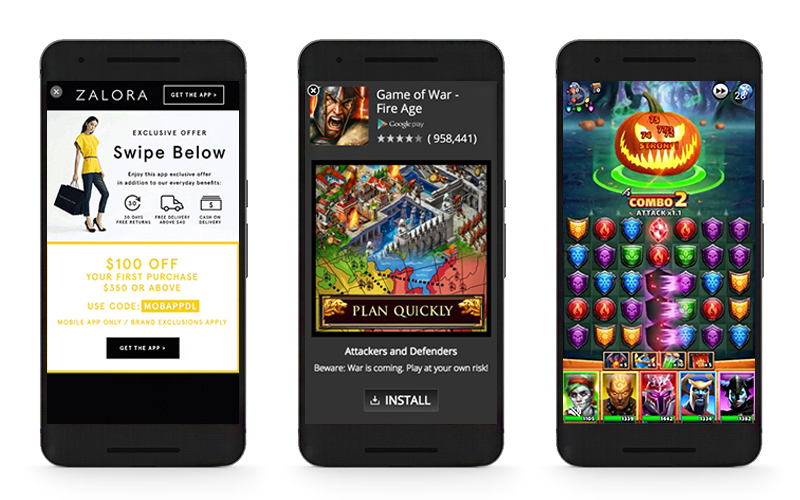 Interstitial ads shouldn't appear too frequently, nor should they interrupt the user's flow or prevent the user from performing an action. In an application, it's appropriate to play a short interstitial video while the core content is being loaded. In a mobile game, they may appear between the levels or before the user exits the game.
Native ads are integrated into the overall look and feel of a mobile application. They may look like an item in a news feed or a reference to the partner's brand subtly woven into the application context. In many cases, it's only "Sponsored by," "Recommended for you" or similar annotations that indicate that the piece is an advertisement.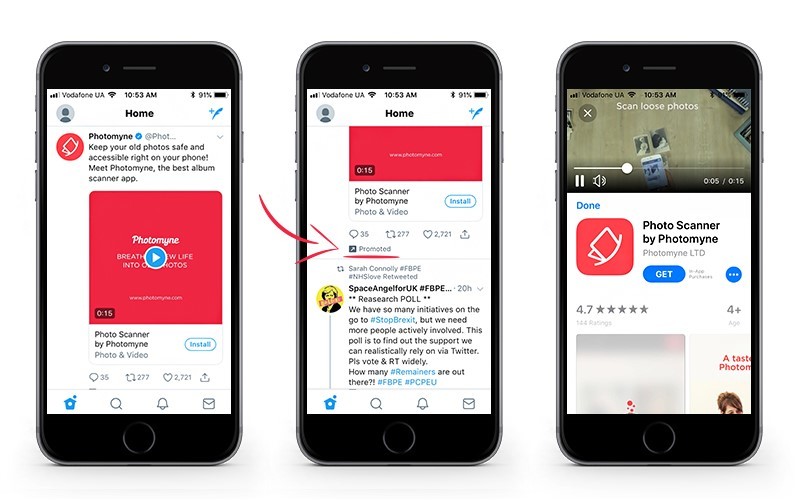 Native ads don't frustrate users but enhance the user experience instead. This smarter format is preferred both by publishers and advertisers, and yields the best revenues.
The ads' format, amount, content, and placement in an application make a huge difference in how the audience receives the advertising. To sort this out, you may have to test different ad formats and analyze user engagement. Choices also depend on agreements with your partners.
Mobile App Monetization Partners
If you want to save time while reducing your operational costs, engage a smart app monetization platform to help you earn profits via advertising. While they take care of the mediation and ad optimization, you'll be able to focus on improving your mobile app or game.
An increasing number of mobile ad networks are offering diverse monetization solutions that assist product developers with generating maximum revenue. Here are a few top app monetization companies:
Regardless of the alphabetical order, this child of Google should probably be the first network for app developers to consider. Its integration system a.k.a. SDK allows for connection across the iOS, Android, and the Windows Phone, and a variety of mobile ad formats to integrate.
Applovin is a marketing automation and analytics company. Thanks to establishing long-term relationships with hundreds of top brands, it's capable of delivering ad serving at a massive scale. Applovin supports all ad formats and provides 24/7 end-to-end support.
Chartboost is a mobile game users acquisition and monetization company. Its monetization solution enables publishers to control who is advertising in their apps and what apps are generating revenue. The monetization platform is built solely on interstitial and video ads. Its SDK enables cross promotions and direct deals. The ads are mostly about downloading another game, so the advertising precisely meets the interest of the game-playing audiences.
The app monetization platform provides the same kind of reach and engaging Facebook Ads experience, but outside Facebook. It supports all major ad formats and offers the targeting options set identical to what Facebook Ads provides, as well as the same performance measurement features.
InMobi Discovery Platform delivers customized user experiences for publishers apps. You can leverage a comprehensive suite of ad formats, including display, rich media, video and customizable native ad units. A 100% native implementation of ad placements helps engage gamers and users of social, messaging, news, and entertainment apps in the friendliest way.
The company's iOS & Android SDK supports banner ads, interstitials, and native ads. MobFox RTB Exchange connects app developers with more than 100 demand partners. MobFox Publisher's mediation platform connects over 30 ad networks into a single SDK. It analyzes all mobile ad networks to reveal the one that pays the most for an ad impression and shows an ad specifically for this particular network.
The premier monetization solution for mobile games helps make a profit on the part of a user base that doesn't make in-app purchases. Thanks to the ability to supply advertisers with quality game players, publishers get higher eCPM. (eCPM stands for effective cost per 1,000 impressions. The higher the eCPM, the more money you are making from the advertiser for every 1,000 impressions.)
… And many others. Connect to multiple networks, focus on best performers, and choose one that makes realistic claims involving eCPMs. And don't be afraid to ask for help! The monetization solutions providers may have additional data for you to consider, and may advise on using their tools.
Lack of Knowledge and Creativity
Now after you've created an excellent product, planned a smart app monetization strategy, and partnered with one of the top-performing app monetization companies, you expect everything else to be a piece of cake. What happens if it isn't? Don't make another grave mistake: don't give up.
A good understanding of the various ads performance calculations, keeping a close eye on your analytics data, and sound management of your app monetization strategies are keys to a better return on investment. You can learn the statistics on the Google Play Developer Console, analyze customer behaviors with Firebase Analytics, and become better informed on users' spending in your games using the Player Statistics. Analyze detailed statistics for ad performance, learn from your data, enhance the user experience, and optimize for the results you want.
Use the eCPM formula to calculate the mobile ad revenue: revenue = eCPM x impressions. A declining eCPM means a decrease in overall revenue. Possible reasons for decreasing eCPM may be:
an ad format was poorly deployed or recently changed
a buggy update of the product is affecting user loyalty
the app is giving out too many ad impressions
you are not optimizing your mobile app monetization effort
But eCPMs are not the only consideration. Consider fill rates and overall impressions as well. The fill rate evaluates the rate at which a publisher has successfully sent and received a request for a full ad impression from an ad network. Imagine that you sell 100,000 impressions on your app for advertisers to display their ad. If 100 of those ads fail to appear, your fill rate would be 100,000 – 100. The better your fill rate is, the more valuable your app is to advertisers.
CTR stands for click-through rate. This calculation is made by dividing the total number of clicks on an ad by the total number of impressions. CTR is used to help determine the value of an app's ad impressions and the quality of the advertiser's approach.
It's important to watch your marketing metrics, such as lifetime customer value, free-to-paid conversions, and churn rate. With that observation, you can spot weaknesses and target your marketing, engagement, and retention efforts more efficiently.
Keeping the users' interest in your product alive is key to enhancing your chances of generating revenue with it. Promote your mobile app on all major social networks. Work to keep building the hype on each subsequent product update. Invent unique ways to hack the media!
Conclusion
In-app advertising is one of the most bankable and thus popular app monetization strategies. However, user experience should always be your most important consideration when making a decision. The advertising format(s) should align with the overall experience and preferably enhance it. Whenever possible, avoid annoying users and opt for ad formats that match the form, function, and feel of the app. The right provider of monetization solutions is vitally important too.
And the last, but not the least piece of advice: don't forget to keep up to date with the ever-changing mobile industry. Make sure your app monetization efforts are being pushed in the right direction. More innovative and creative ways to make money from your products are sure to appear.
Are you contemplating a mobile application or a game? Are you sure the design of your product supports your marketing and app monetization efforts? Drop us a line – our iOS and Android app developers and designers will be happy to help!
READ MORE ABOUT MOBILE DEVELOPMENT: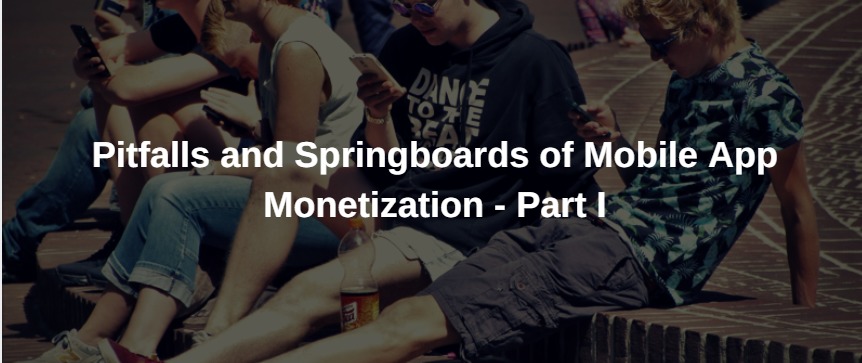 Content created by our partner, Onix-systems.