What Factors Impact the Cost of Outsourcing IT Services and Software Development?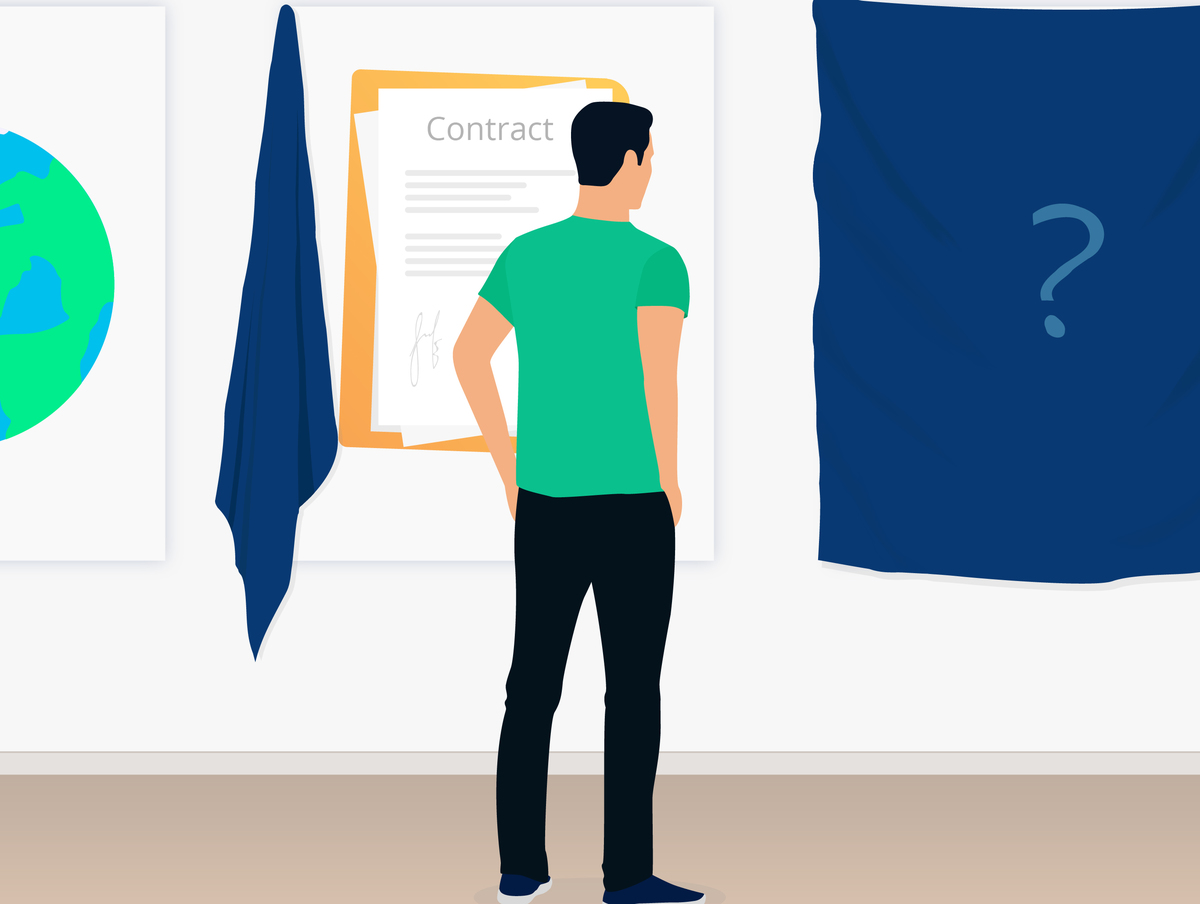 When a company's non-core business function becomes a distraction, the cost of outsourcing becomes a burning question. This often applies to information technology-related issues. The costliness or shortage of local professionals also drive companies to outsourcing services and to farming out projects. However, a domestic service provider is essentially incurring the same costs as the client would. Add to that the provider's operational, marketing, and management costs, and markup. No wonder the cost of outsourcing IT services domestically may turn out 1.5 times higher than an in-house team.
If you aim at reducing costs significantly, offshore outsourcing offers a solution. The saving is achieved due to the distinct difference between the salaries and IT services pricing domestically and abroad. However, the lower price of offshore software development, maintenance, etc., doesn't necessarily go hand-in-hand with high quality and smooth cooperation. To get an optimal price-quality ratio, it's crucial to know what determines the costs. Let's take a look at some primary factors and components.
How Geography Affects the Cost of Outsourcing IT Services
The more developed an economy is, or the closer it is to the USA or Western Europe, the more valuable its IT specialists are. Specialists in newest tech stacks tend to demand higher rates than those skilled at traditional technologies. Senior developers earn more than juniors. Here are some IT personnel rates in the primary outsourcing destinations (according to Accelerance report in 2018):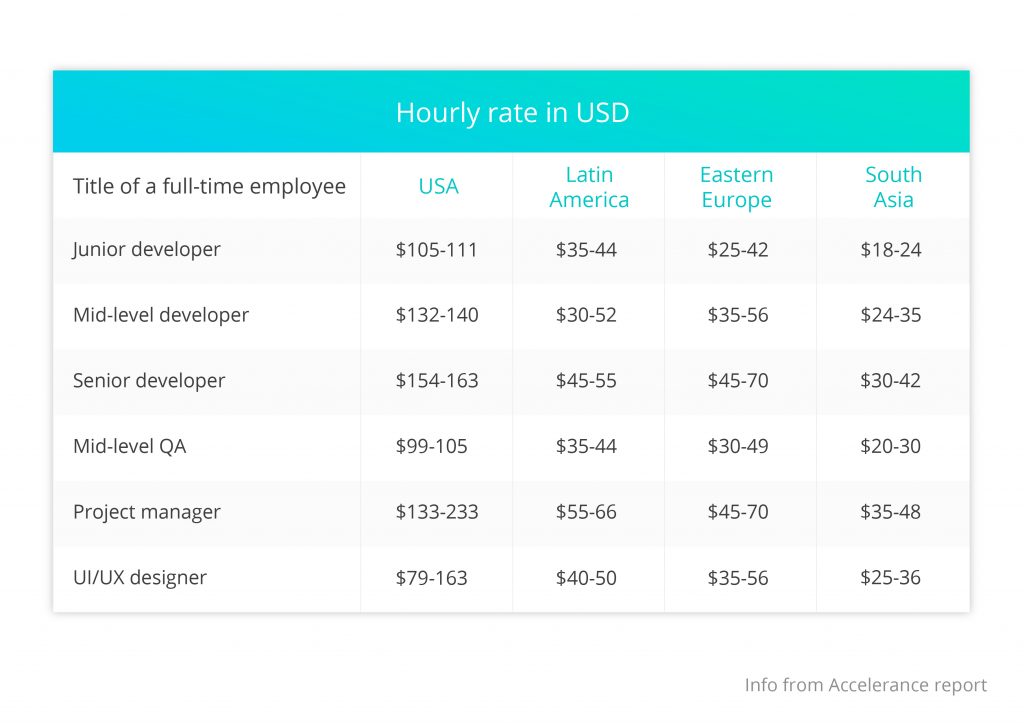 Latin America is appealing due to being in the same time zones as the U.S. and Canada. Costa Rican IT specialists are particularly attractive in terms of outsourcing costs. Generally, they have a good command of written and spoken English. The $25-50 rates are slightly lower than in other countries. Moreover, because Puerto Rico follows U.S. laws, it's more suitable for American companies to outsource projects there.
South Asia, and particularly India, offers the lowest rates. However, often the saving is achieved at a cost of subpar quality. Other disadvantages include cultural differences and time zones that can hinder communication with the outsourcing provider.
East European countries offer higher quality as compared to Asian countries. With the programmers' good English skills and only a 1-3 hour time difference with Western Europe, communication is not a big issue. The 7-12 hour time difference with North America can be an advantage too.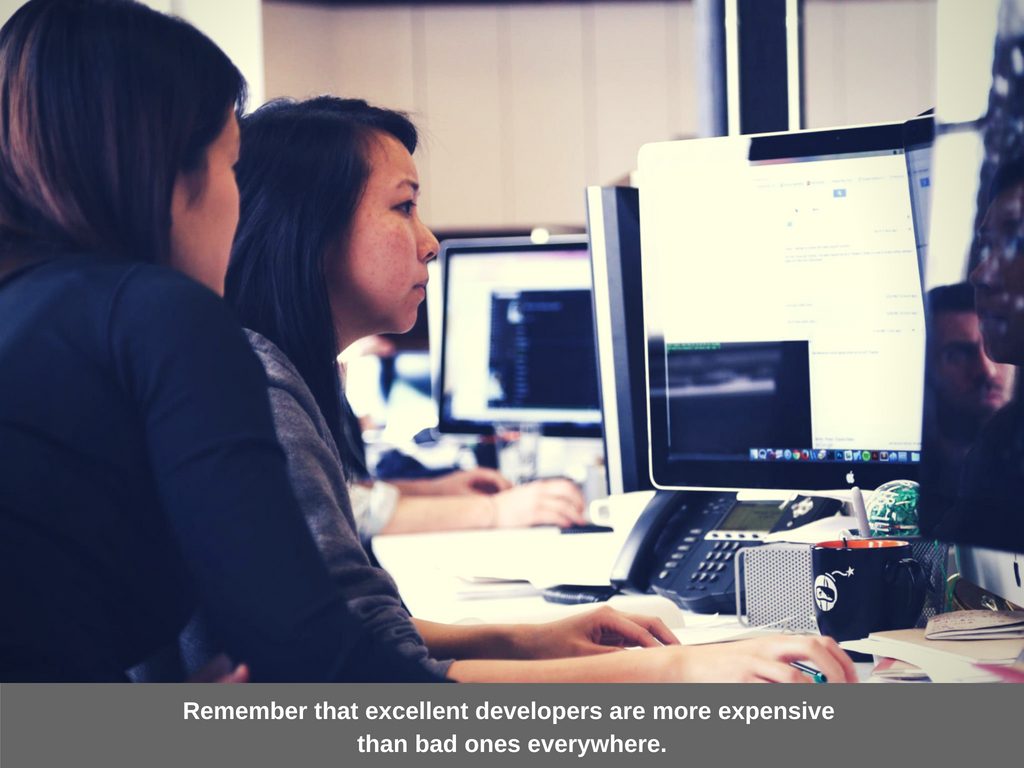 After you've picked a suitable destination for near- or offshore software development, research the local market of IT outsourcing services providers. Due to the rates varying within the country (e.g., capital vs. province), you may save even more.
Cooperation and Pricing Strategies
The cooperation and services pricing models utilized by offshore vendors also determine the IT outsourcing cost. The choice of a model mainly comes down to the client's business objectives. Take your time communicating with a potential outsourcing services provider to find out and negotiate the details.
Project Outsourcing
This popular approach implies the outsourcing provider's responsibility for software development from A to Z. That includes preparing a project specification, if needed, software UI/UX design, project management and development, quality assurance, etc.
A fixed price agreement is suitable for short-term projects with clear requirements that are unlikely to change. Landing pages and simple WordPress sites are good examples. The project's scope and deadlines are set in a contract. If it takes longer to complete, the extra work the developers have to do is free for the customer. However, you should remember that outsourcing providers add 20-30% to the project's estimated cost to cover that risk. If you wish to change the requirements after signing the contract, expect to pay additional charges for that work.
The time and materials model offers greater freedom. The client can modify the requirements, shift goals, or even pause the development at any point. That's because they pay for every hour the developers spend working on their project. This flexibility may result in a budget overrun. However, work in iterations based on business/product priorities makes planning the budget for releases/milestones easier.
Both hourly rates and fixed cost of outsourcing a project will inevitably include the services of project managers, solution architects, business analysts, and probably other expenses.
Dedicated Team
This model works well for long-term cooperations and projects that require a substantial amount of work, especially where the requirements change frequently. The outsourcing provider supplies all the staff required to complete a project. All of them will work on that project full time under one roof. The customer may communicate with the team members directly, but usually, the PM is the only contact person they need.
The customer usually gets a list of rates for all involved staff and is billed on a monthly basis. Good communication is crucial for cost-efficiency. If the developers can't code because they are waiting for client feedback, the client will end up paying for their 'idle time.'
Extended Team
If you'd like to manage the development team on your own and don't mind it being geographically dispersed, consider this model. You can personally interview and select each of your extended team members. Say, a designer in Brazil, a junior developer in Ukraine, and an Indian software tester. Although employed by an offshore software development company, each of them will be working with your senior developer. Your tech lead, CTO, external PM or you personally will oversee them all.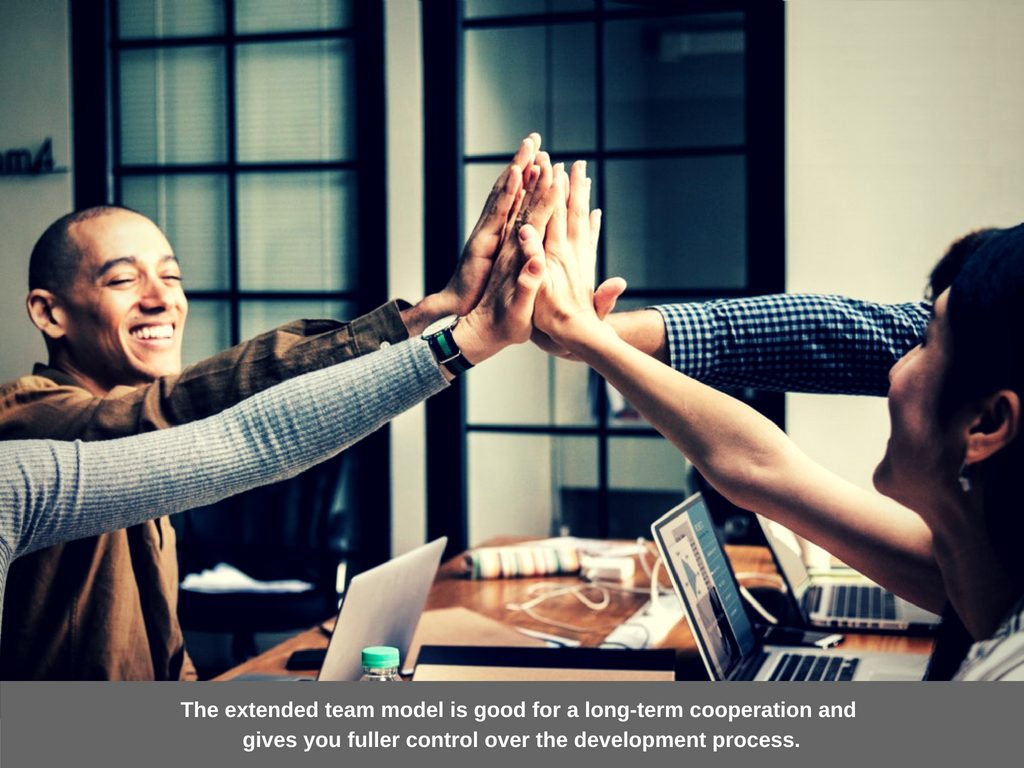 You pay the monthly salary of each team member plus a fee for their foreign employer's services. (That fee helps them cover the payroll, taxes, office space, the developers' workstations, and support staff.) Since you pay for the employees' time, you're free to change the requirements. Because you know the rates and the vendor's fee is fixed, it's easy to plan your spending.
The cost of outsourcing IT services and software development is not comprised solely of fixed fees or hourly rates. Some providers offer affiliate programs and discounts to loyal customers, so consistent offshore software development may become cheaper in the long run.
Managed IT Services Pricing
A managed service provider (MSP) takes care of businesses' services on a regular basis. In the case of IT outsourcing services, MSP's network operations center (NOC) remotely monitors and maintains the client's IT environment network. Its technicians not only receive alerts and promptly fix occurring issues. NOC's services may include:
infrastructure services (supervision of its health, security, and capacity);
evaluation of the effectiveness of the network organization and processes;
handling support issues with the client's technology services providers;
development of proactive strategies to prevent problems before they arise;
suggesting necessary upgrades or adjustments;
oversight of the system troubleshooting, software, routers, and domain names, and so on.
The value of managed IT services correlates with the quantity (e.g., the number of users) and quality (e.g., of the monitoring and expertise the MSP can deliver). The clients typically pay all-in fixed fees, such as a certain amount per user per month. In return, the MSP ensures consistent results promised in the scope of work and the service level agreement. The prices may be scalable, depending on the size of the company, the makeup of the client's IT infrastructure, or seasonal changes.
If you are looking to contract an offshore MSP, you're likely to encounter the same IT support pricing models which are common in your country. For example, you can pick services a la carte to address specific needs, e.g., managed backup, patch management, disaster recovery, and so on. Basic monitoring-only is typically cheap. However, all work identified through monitoring will be an extra charge. Per-device pricing model means that MSP charges per device type, e.g., server. A tiered pricing model offers several tiers of IT support. The prices increase from tier to tier to account for new services and more comprehensive support. Choose that IT services pricing model which best fits your business objectives.
The price of IT services everywhere correlates with a service provider's operational maturity level. A provider advertising a lower fee is likely offering low-level services.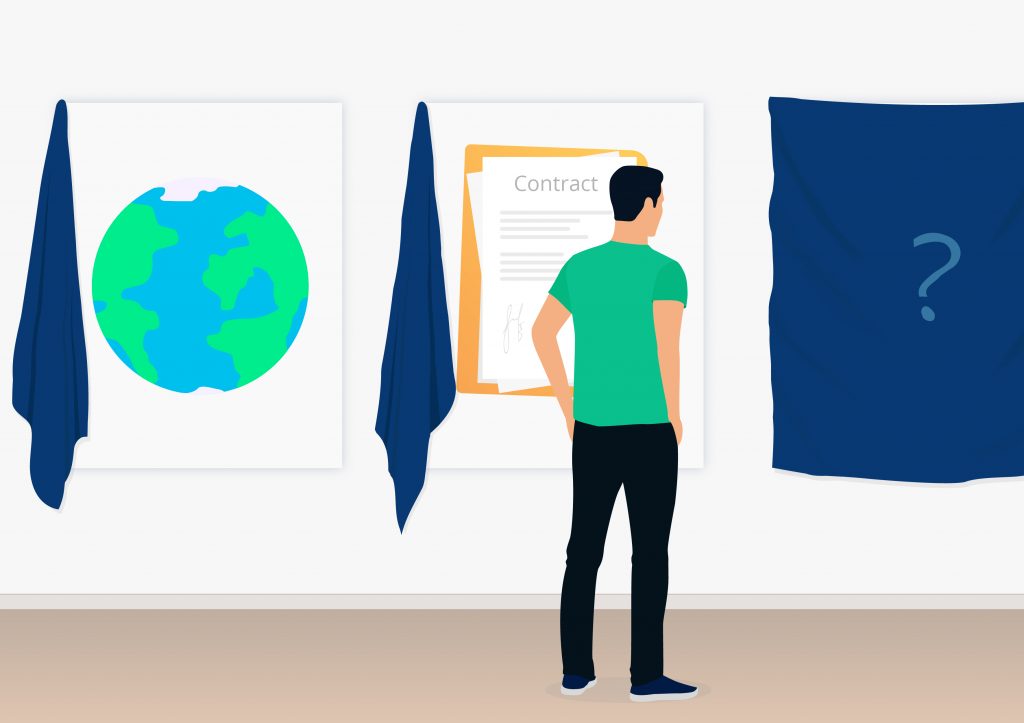 Extra Factors and Hidden Costs of Outsourcing
The cost of outsourcing is not limited to the project development cost or a monthly fee for managed IT services. Before an outsourcing relationship is established, the client incurs some expenses associated with the search and selection of the outsourcing provider. For those who search on freelancer platforms, they include subscription fees, wages for a virtual assistant to evaluate bids, and funding the account. Larger projects face the need to review and assess the request for proposals, write and negotiate the contract, monitor and evaluate the contractor's performance, deal with disputes, process payments to the contractor, etc.
Marketing support, legal support, and engineering support are some of the typical hidden costs that can be found in an outsourcing arrangement. The vendor must be clear about what is included and what to expect. Double check the tax lines as well.
There may be unexpected costs too. Assess at least the potential need to travel and public holidays and minimum annual leave in the country you are considering. These and other country-specific factors may add as much as 30% on top of the planned IT outsourcing price.
Wrapping Up
Software development outsourcing is a great way to engage professionals. Hiring external developers in low living cost countries results in dramatically reduced costs. Companies also save money thanks to flexible IT services pricing. If you aim for high quality, though, more factors should be considered. Focusing exclusively on bargain prices, you might end up with a product or service that isn't worth the lower price.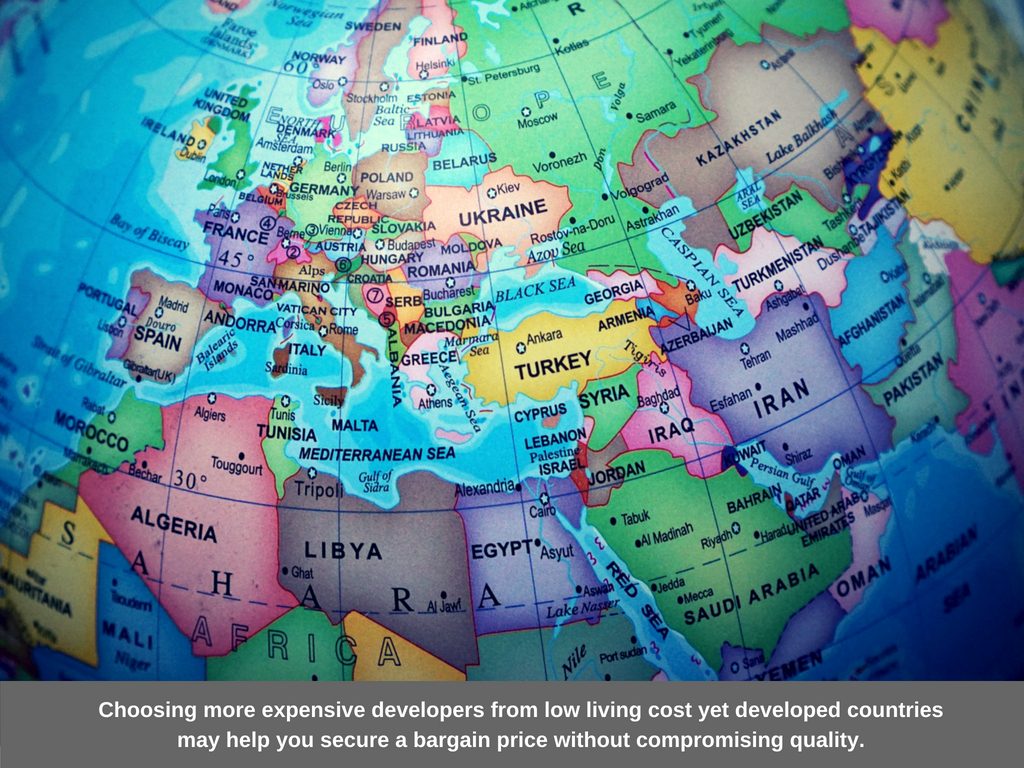 Outsourcing relationships and services pricing models also influence the cost of outsourcing. Fixed pricing models help avoid cost overruns, while a 'time and materials' approach promotes flexibility and transparency. It's important to understand which model meets your business needs best. You shouldn't discount travel expenses and hidden costs of outsourcing either.
Be it in Indiana or India, a service provider must deliver the best possible service for the money. This is a universal truth. Whether it's a mobile application or web development, logo design or user experience, plus a million other things – you generally get what you pay for.
Content created by our partner, Onix-systems.