How to Hire a UX Designer If You Have Never Done It Before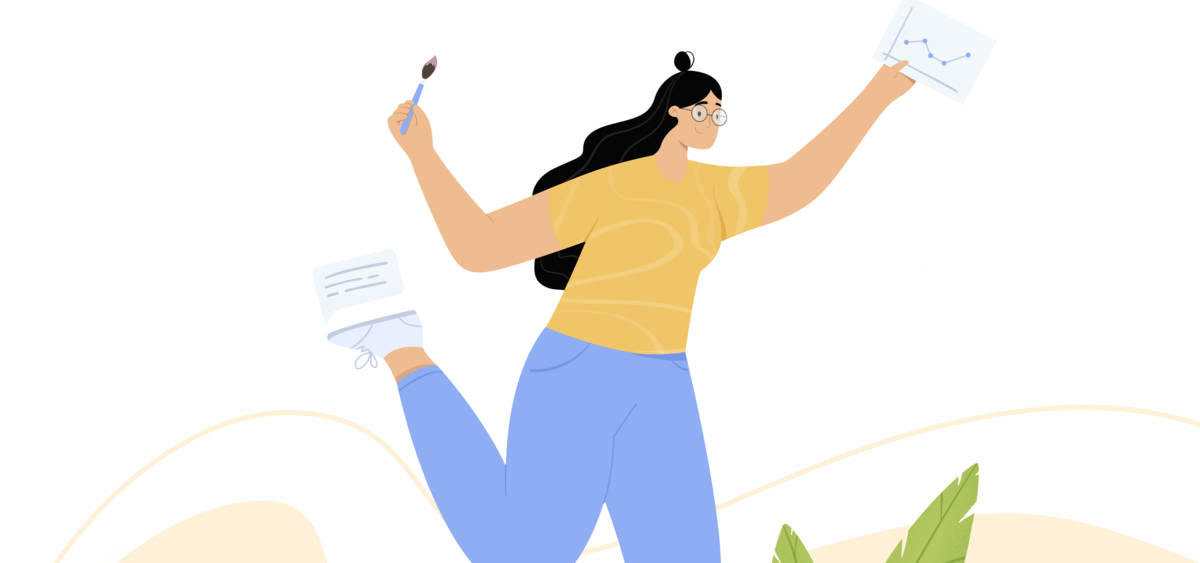 So, you need to hire a UX designer (user experience designer), and you suspect that it's not easy. After all, UX designers are the ones who fine-tune customer satisfaction.
Naturally, you'll want all the help you can get, considering the numerous factors in play, such as your business goals and the details of your project. In this post, let's learn about what a UX designer does and, what is the difference between a UX designer and a graphic designer's work. We will explore how the UX design market works, and also what makes a good UX designer.
Why Choose a User Experience Designer Over a Designer?
As noted earlier, "UX" stands for "user experience." A successful user experience design ultimately means the user won't be confused when interfacing with your product or service and will intuitively understand how to use it. A competent UX designer ensures user experiences are smooth, seamless, fun and productive.
Let's look at an example. Imagine a beautiful, perfectly crafted teacup, but its handle is so thin you can't hold it because it feels like it can slip off at any moment. You try to use it without the handle, holding the bowl, but the tea in the cup burns your fingers. You can buy a teacup sweater, but it would ruin the visual design of the cup. You can pour less water and hold it close to the top. But what's the point of having a nice cup if you need to make your tea twice to have a full cup of tea? This is how a bad UX design feels like. Eventually, you put this pretty cup in the sideboard and go back to drinking tea from your old mug that has a secure handle, thick bowl and can hold as much tea as you like. A good UX design is NOT about reinventing the wheel. It's about making it more user-friendly.
Now let's turn to UI design. You've probably encountered a similar term in Google search results as a "UX/UI designer." UI stands for "user interface" design and focuses on how digital products look, while the focus of UX lies in showing off the functionality and purpose of the product. UI is responsible for the creative and visual pieces of a website or mobile app. This is what makes the teacup from the previous example so beautiful. Placing the web page elements, selecting colors and forms — this is what UI does.
We should also note that the tasks of UI/UX designers and graphic designers or visual designers are not interchangeable. The main difference is that graphic design does not exclusively belong to IT and is the most classic form of design that deals with business cards, billboards, and static graphic images that you can see all over the internet and sometimes as a brand design. A visual designer is a specialist who combines the skills of a graphic and UI designer. This means that the main focus is on the looks and aesthetic while UI/UX design is about planning, testing, organizing and creating visuals of the website or app. You can guess what happens if you hire a graphic designer or visual designer rather than employing a UI/UX expert.
User experience is also often mistakenly confused with information architecture. Information architecture is a blueprint of the design structure. A UX designer uses it when planning the overall design flow.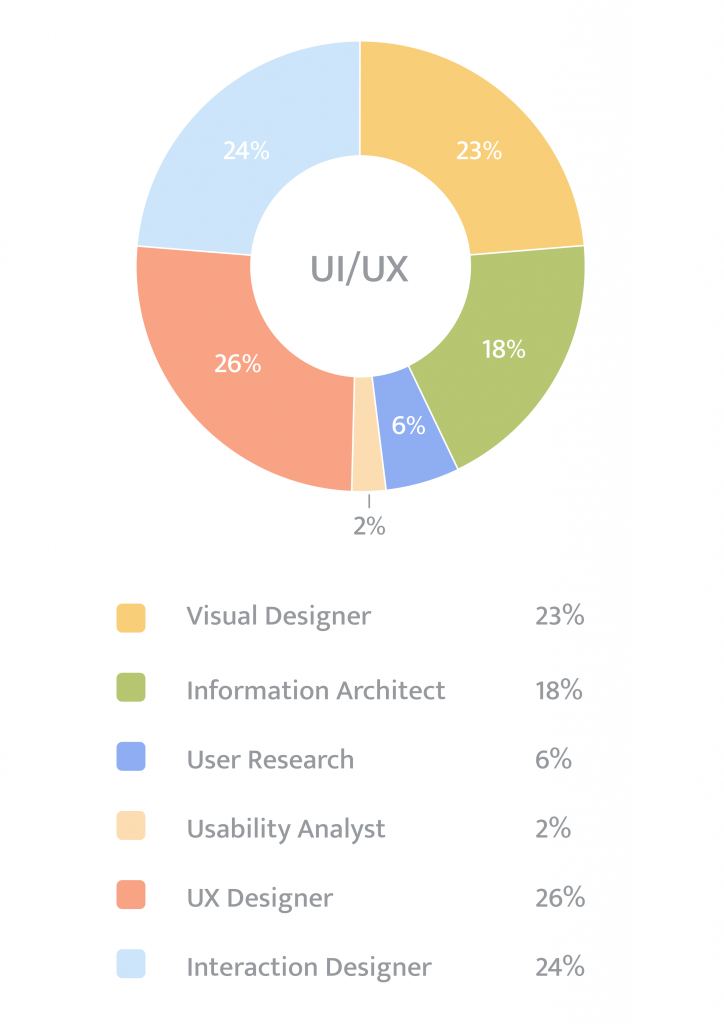 How the Market of UX Design Works
While considering how to hire a UX designer, you may become confused about why one designer wants more money for the same job. Of course, it is always easy to select the lower price quote, but a less skilled UX designer may cause your project to be delayed or even to fail.
Let's take a look at some of the most important factors that determine the cost of a UI/UX designer's services.
1. Freelancers vs. outsourced team of designers
Freelancers often charge less than IT outsourcing providers. This is because they work alone and don't have the expense of an office. But freelance workers may not always meet obligations. If they miss a deadline, they simply won't get paid. On the other hand, outsourcing providers work is to maximize the profitability of the resources at hand and they will be a perfect fit if you need flexibility.
IT outsourcing providers may have higher rates, but they can offer broader experience and more versatile solutions. They usually handle the project management role themselves. It is often easier to reach an agreement with the outsourcing party because they are experienced in business processes and interested in delivering an exceptional product or service to benefit all parties.
2. Geographic location
As you consider the choice between freelance or outsource, remember that the cost will depend on the local market, the economic situation in the country they are based in and the overall cost of living. The average hourly rate will be $50 for US-based specialists, as stated by Upwork. Now let's see where you'll pay less and where more based on geography.
North America and Western Europe will be more costly. Mainly because most of the countries there have higher living costs.
Eastern Europe. Many companies from the US work with outsourcing providers from Ukraine or Poland due to their lower rates, the same level of expertise and a big talent pool.
Asia. Cost rates for Asia and Eastern Europe are nearly the same but keep in mind possible cultural differences.
3. Development complexity of the project
UI/UX designer work consists of several stages, including researching, prototyping, visualization, and usability testing. The job is complex and if you anticipate your project combining several of these elements, the task becomes even more complex, since each element should be tested separately and then tested later in a combined form.
How is the complex process estimated? A team of experienced UX designers will provide a quote based on the amount of time and effort they need to get the job done. The details may vary from team to team, but it should be thorough enough to take possible variables into account.
If your project is a basic software product or service, such as a landing page or a site that needs only a few elements, accordingly the price will be less than a complex project.
What Makes a Good UX Designer?
UX design is not new. A competent UX designer will likely have some graphic design background. The skills of a good UX designer can be divided into two categories — design skills and people skills. Careful evaluation of these skills will give you a more complete picture of your future colleagues and help you decide if they are the best candidate for your project.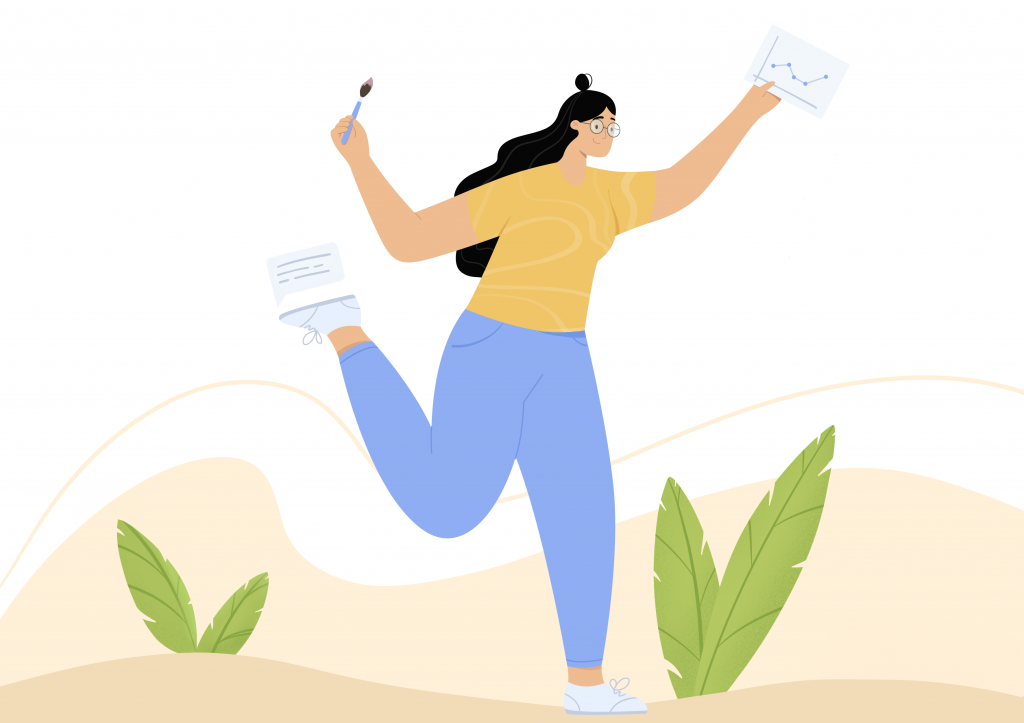 To test design skills you should check the designers' portfolio, ask questions about their past projects and provide some test tasks.
Ask about their experience. Is it sufficient to complete your task and create a good design?
Ask them about their interpretation of a user-centered approach. How did they use it previously in their work? What is their user research routine?
Ask how they solve problems. This includes what problems they've encountered before, how quickly they resolved them, and how they solve and prioritize these.
Test their strategic thinking. How do they balance the customer's business goals and a user's expectations? How does their work fit into the users' experience?
Test their creativity. What are their ideas? Do they look fresh and original?
Explore their visual approach. Is it appropriate for the end-user?
You can also check their people skills through interviews or correspondence. If possible, it is always better to use both. You, or your hiring manager, should focus on the following:
1. Communication skills
During the interview, pay attention to how well they listen to what you say, and how they answer your questions. Are they clear and persuasive in their responses?
2. Their values
Do their business values seem appropriate and are they similar to yours? How well do they understand your company's business?
3. Collaboration skills
You should ask about their previous teamwork experience. Find out how well they managed previous projects and how closely they worked with their clients.
4. Objectiveness
A good UX designer should take complete responsibility for their decisions and the final results.
If the candidates you have spoken with possess these skills mentioned above, then your search for good UX designers is probably complete.
However, great experience design can be created if you understand the whole journey of your product development (an app or a site). You can't persuade a user to stay on your website or make a purchase if there is only a great aesthetic. You should think about UX as well. Before you start working on the great design, be clear and certain about your objectives.
We hope you will contact us as you consider evaluating UI/UX designers. The  Alternative-spaces team has years of experience to help ensure a successful result for your next project.
Content created by our partner, Onix-systems.